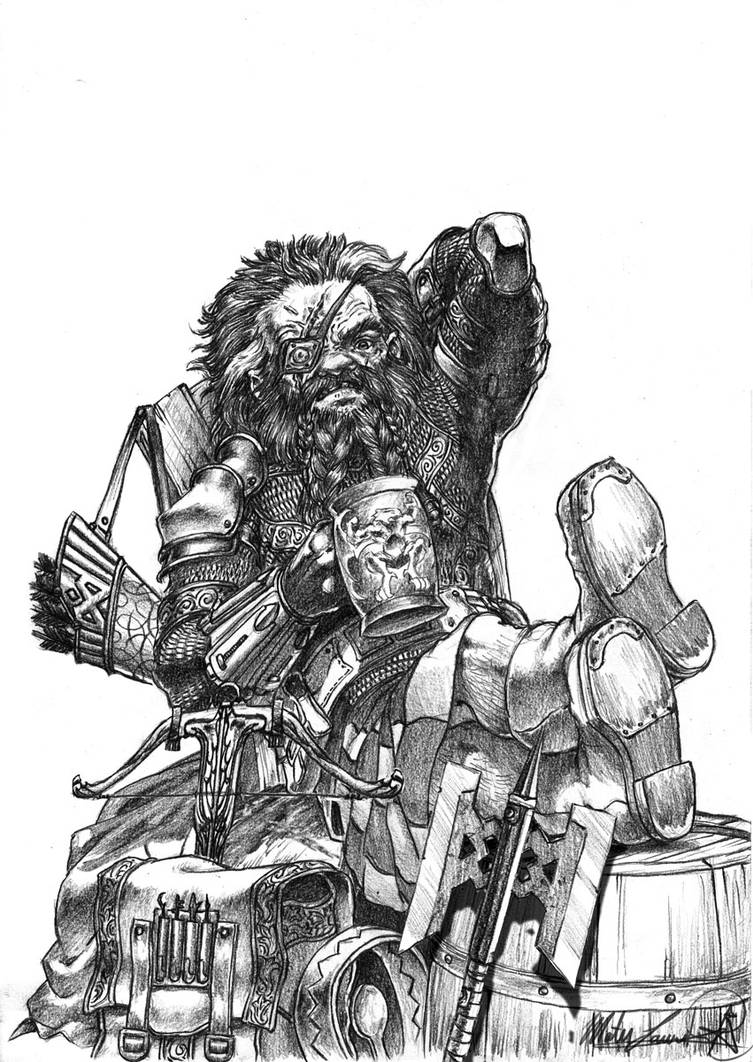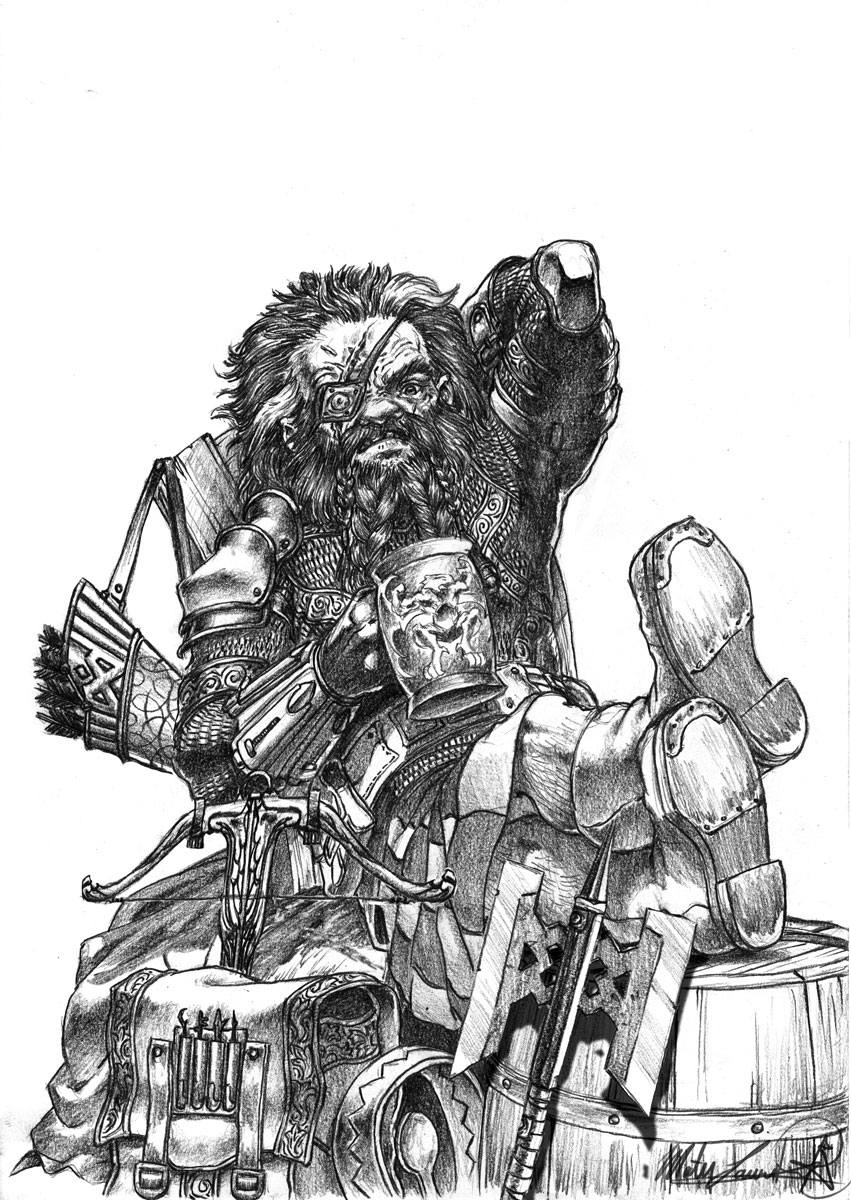 Watch
Another d&d character part of the Narvator company, a harsh one eyed dwarf, kind of nasty and harsh in his own way

Reply

I'm better with pencil than with colors.

Reply

The eye painted on the patch!

Reply

Neat. Reminds me a bit of Chris Ridell's work, being detail-heavy and full of character.
Reply


Sigur must be a great companion... deadly in range combat with his crossbow, deadly in close combat with his doubleaxe and deadly in drinking with his smiling mug.. yes I like the design on it a lot

And I like also his teeth

What does he have on his bag - lockpicking instruments?
Reply

Yes, lockpicks. He likes to get down and dirty once in a while when there is gold involved.

Reply

Hmm, pity he is not in colours, I wonder whether his teeth are made of gold then

BTW won't you mind if I try to use your mug desing on my glasscarving?
Reply

Honestly I do rather enjoy that some of my work stays just pencil, I like doodling on a piece of paper with a piece of graphite.

And sure, go ahead and take the design of the mug 'tho where you saw a laughing face is in fact a sprawling gargoyle.

Reply