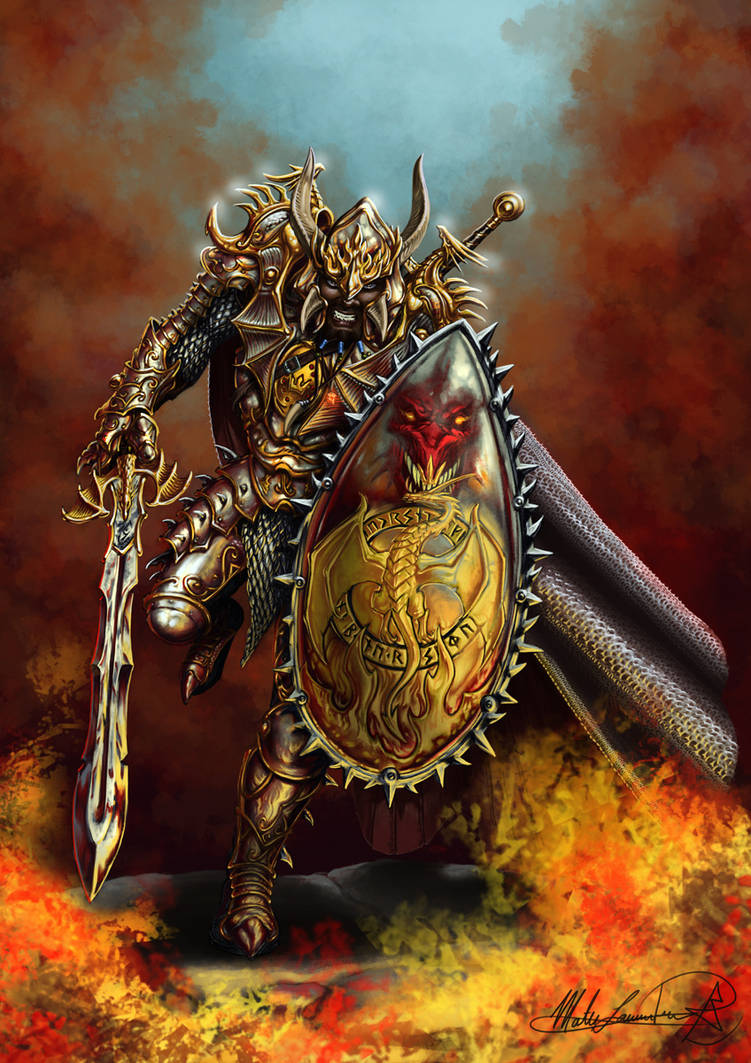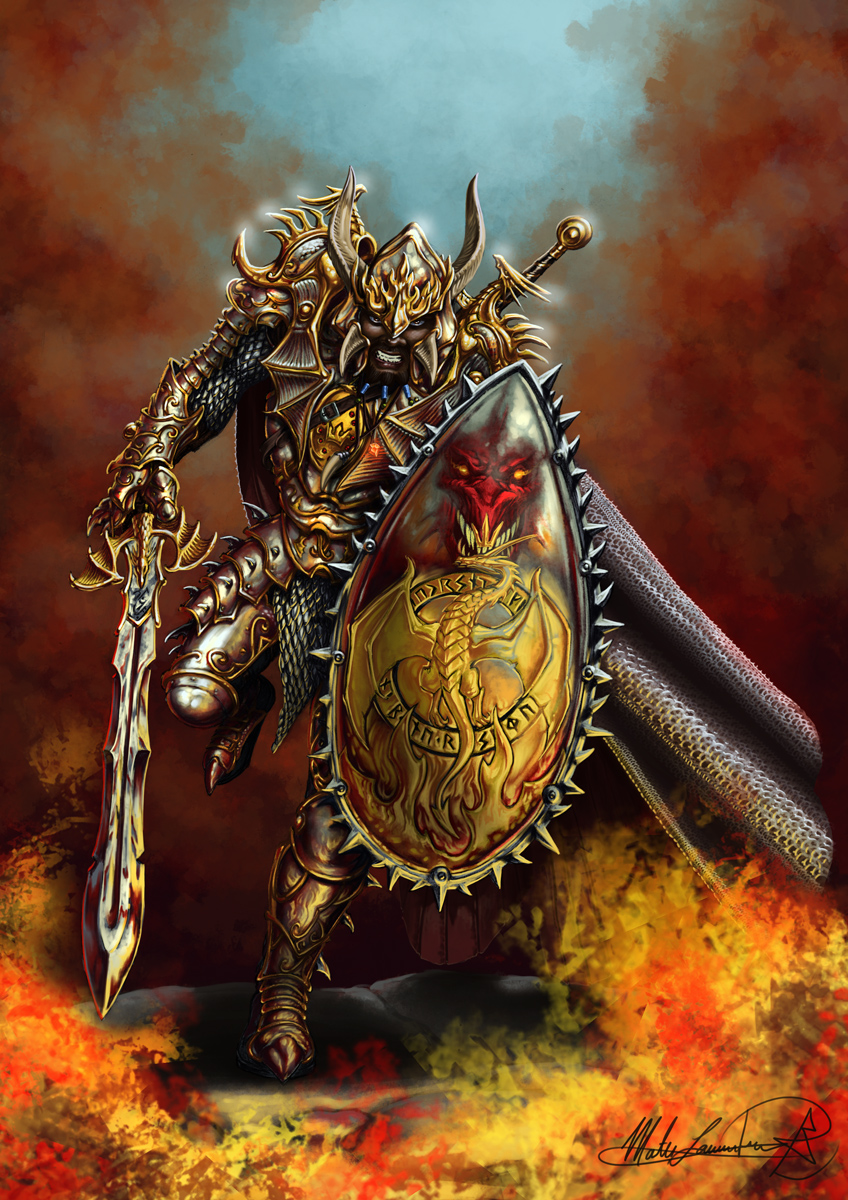 Watch
This was a real adventure into the "reflective armor on a very active environment" territory. I have to say I enjoyed doodling around the reflections, putting in and taking out as I felt it was needed.

Impressive armour design dude, congratulations!


Reply

Because sometimes,a regular dragonslayer just doesn't cut it.
Reply

Писец как красиво и чётко!!!! Молодец!!!!
Reply

Reply

That shield was a pain in my rear side really. Lots of reflection and there is also a dragon head reflecting on the shield. So you had things reflecting on a reflecting surface which were reflecting in other reflecting surfaces around it.
Reply

Wow, that is ridiculous. Awesome painting... but I definitely wouldn't want this guy running at me.

Reply

Reply