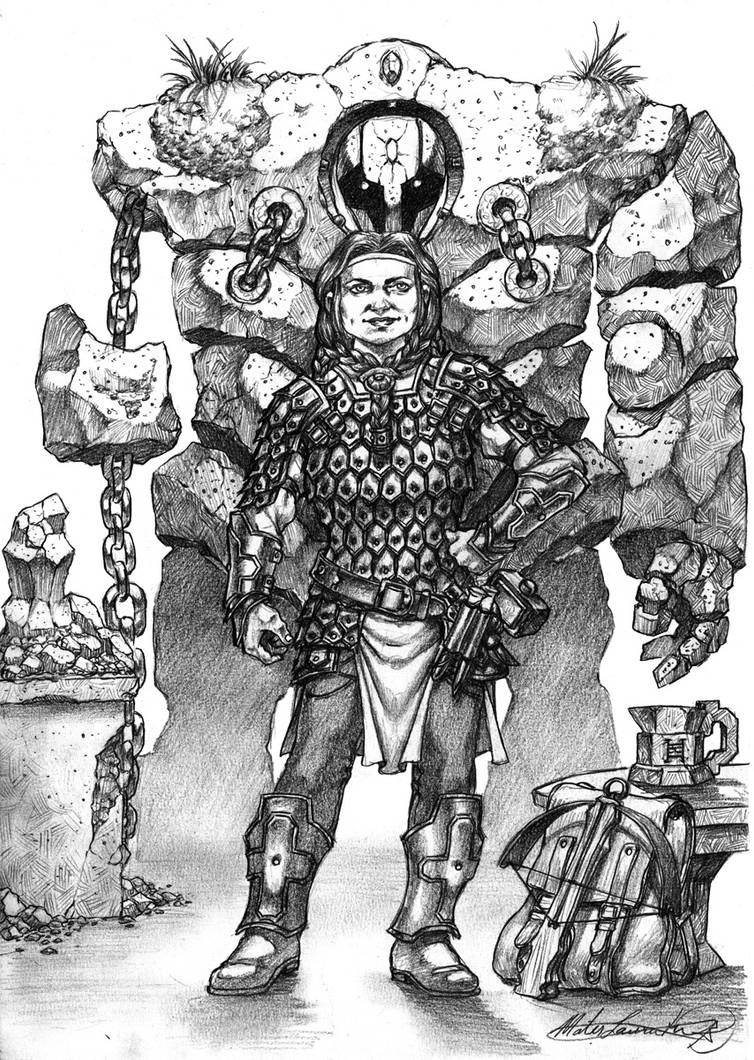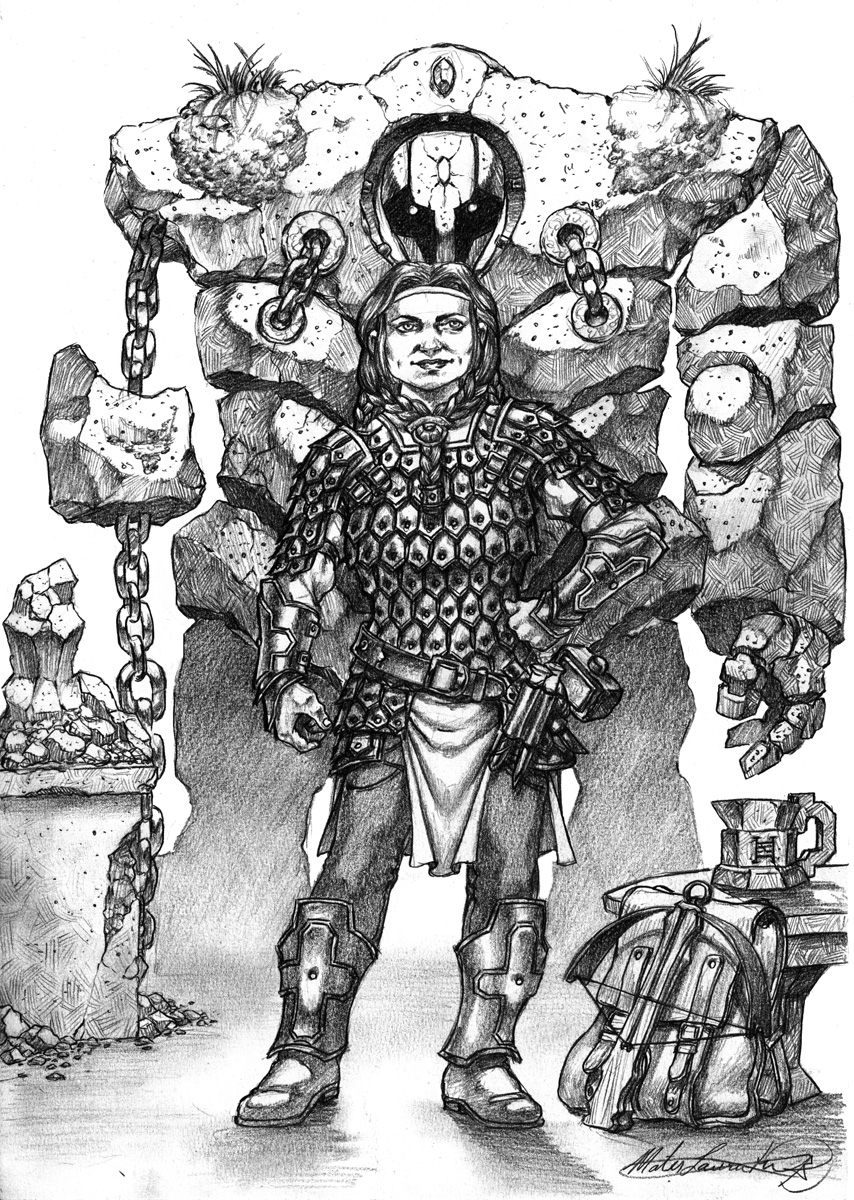 Watch
Another d&d character, a female dwarf stone mason this time. I had fun with her hair style, I thought this might suggest a bit how the stereotype of the bearded dwarf woman might have started.

I love it. I keep telling people that my female kinsmen don't have beards, it's just a bloody rumor started by a writer that was too drunk figure out who he was hitting on at a bar.
Reply

This comment made my day. Thank you for a good laugh and for a hearty reply.

Reply

And a thanks to you for this excellent depiction of my kinsman.

Oi tis a headache. A few hundred of us can'a counter a few words a daft idiot wrote in a book. Silly humans, "Oh but it's written in a book, it must be true!" they say, "Were now did yue hear that?" I say, "Well.. in a book.." they say. Berronar guide the truth unto these humans through the swiftest strikes of my hand up side their heads......
Reply

I really love this, the details are excellent and stand out individually, but come together well. I especially like what you did with the hair as well.
Reply

Great hair style indeed!

Very imaginative

I also like her wooden mug with carved rune a lot

The round gem above the golem's head and her crossbow brings me to idea, whether she has is it as a safeguard in case the golem would get out of control, so that she could shoot off the shem?

Reply

The golem would never turn on her, they have a supernatural bond that can't be broken. And the mug is actually stone, seems I didn't got the texture right this time.

Reply

Oh, I'm sorry, the texture is ok, it just difficult to accept, that a mug would be made of stone.. too heavy.. but, well, good prevention from getting drunk

Reply

Not as heavy as you'd think. I had one made from low grade marble or something that looked like it, until an Ex threw it at me during a fight and it went sailing through a screen door and crashing on the sidewalk.
Reply

Maybe YOU are stronger than you think

LOL, lucky you, that it didn't land on you.. better choose a girlfriend with bad aiming, when you have so sturdy dishes

Reply

Or good exercise for your biceps.

Reply