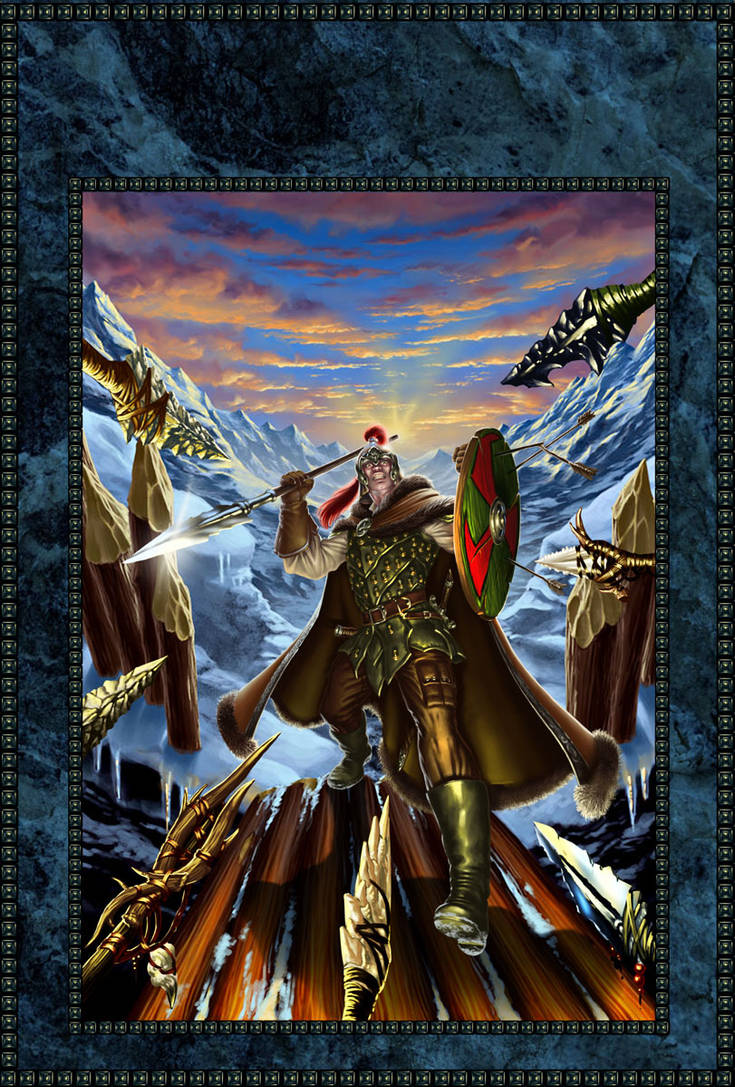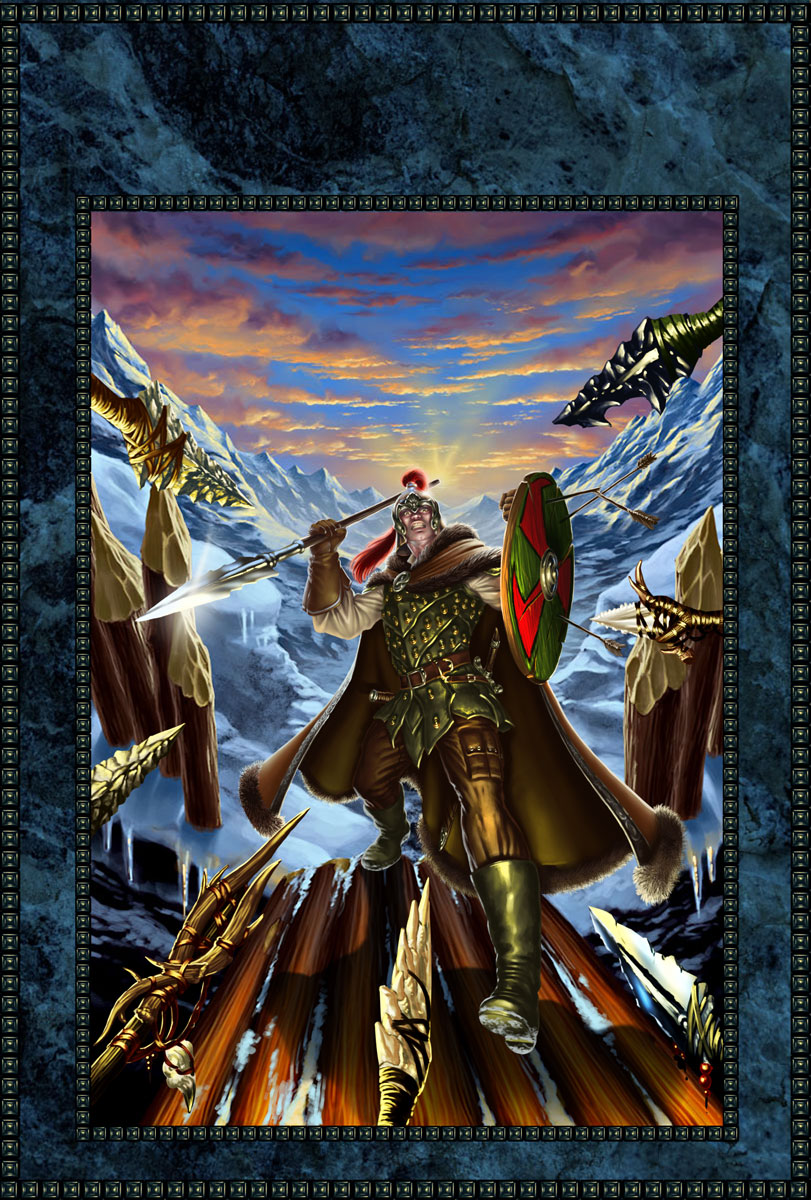 Watch
You might remember my book cover for Rys Rising a while ago. Here comes the second book in the series and I had the privilege to paint the cover for this one too. The book is already on sale, you can check it here if you want:
[link]

Reply

Were only the three books?
I love the clouds lightened from below - not often painted view

And the perspective on this painting is amazing

I like his wild expression, broken arrow, shoe soles covered by snow and pocket (hankies always at hand, right? well, it's winter), sun touching the spear end making it one if it's rays .. but most of all - so many different spear heads? Even with bird skull

LOL he really has various enemies

Hopefully his looks most advanced

Reply

No, there is one more coming and the cover is still in design stage. I'm glad you like it so much, his situation here is rather one of despair. And technology does not always give you the upper hand as modern wars have show. Weapons are tools. It depends a lot on whom and how they use them. A piece of sharpen wood can become a dangerous weapon in front of some untrained knife holder.
Reply

Oh, I can't wait to see the next one.. painted by you I suppose?

And you are of course right.. I would only hardly browse memory how to unlock a gun.. you would kill me by a stare

..not that I would ever want to attack you

That definitely not.
Reply

Reply

tough spot!
amazing work and nice scene!
Reply

Thank you. The forced perspective I used proved a bit of a challenge over time but I never regret it. Pushed me to look for the best solutions. I'm glad I managed to find them

Reply

Reply

COOL BEANS BUD!

Reply


Thanks. I have been slacking in the art department lately, I hope this gets me a bit of pardon from the muses.

Reply

I am sure you will be forgiven

Reply

Hopefully mu muse is a kind one

Reply

when was the last time you did art for yourself?
Reply

A couple of days ago I had a friend pose for me just for the sake of penciling. And about a week ago I did a portrait of a friend also just for the sake of it. Unfortunately I can't post any for now because they are done on A3 paper and I don't have a scanner that big.

Reply

Congratulations!

That is amazing, Mates.
Reply