There are many artists here on DA, whose work I like and appreciate (some of them I can call my friends, which greatly delights me). And with most of these great artists I clearly see their own distinctive style. Often so much so, that I need only to see a thumbnail in my notifications to know exactly, who painted it.
But I wonder, do you have a similar experience with my work? While this seems quite obvious for me when I look at other artists' galleries, I realized it is much more difficult to judge with my own pictures. This is of course a question mainly for my long-time watchers, but anyone can look at my pictures and I'll be glad to hear their opinion.
There are obviously some intentionally recurring features in my pictures, but these are usually present only in a certain fraction of my work and I've been experimenting more especially in the last year or so with various techniques and motifs, so I really don't know whether there is any unifying attribute in my work.
To show some examples, many people have told me that the "trademark" of my art is the elaborate border design. That could be said about pictures like these: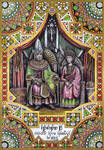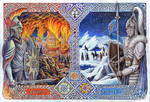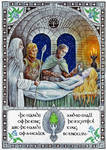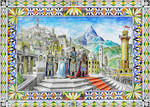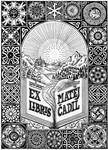 But if you look at
my gallery
, most of my works do not have any such border (after all they are not easy to draw and it takes a lot of time

).
Then there are some Tolkien-inspired illustrations of fantastic landscapes or cityscapes featuring consistent style of elven or Númenorean architecture: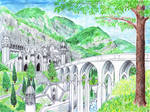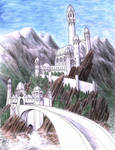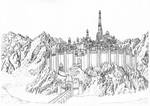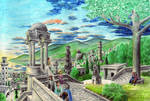 These are obviously distinctive, with the clear lines and architecture. But then, many pictures and among them some of the most popular in my gallery are just landscapes, showing nature, trees, mountains, with no architecture, no clear lines, often in oil pastel: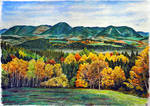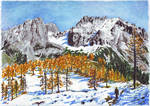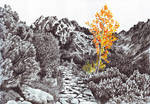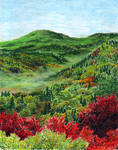 Then of course, there is a distinctive group of real-life architectural pictures, especially (though not exclusively) churches from my country: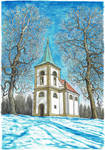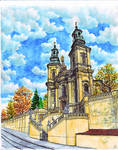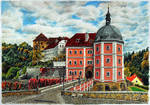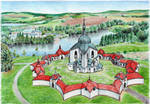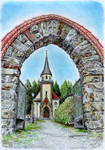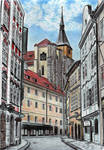 Some of you may have also noticed that I have certain fondness of centaurs and they too are (now and then) recurring in my gallery: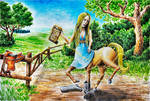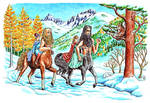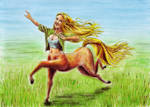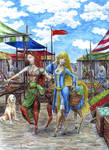 Some of my pictures are perhaps on an overlap between the above-shown groupings, but then there are many diverse pictures which apparently do not fit well anywhere. For example: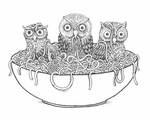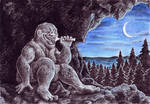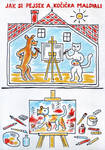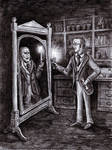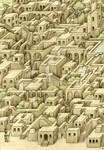 So what do you think? Is there a distinctive style in my art, connecting even those diverse groups of my pictures? Or only some of them? Do you recognize my works on sight? Do you consider some of my pictures more representative or typical than others? And if you see my style as distinctive, can you describe what are the significant features of it?
I would really, really appreciate your insight. It means very much for me to have this feedback and to see how other perceive my art. Thanks in advance for your comments!