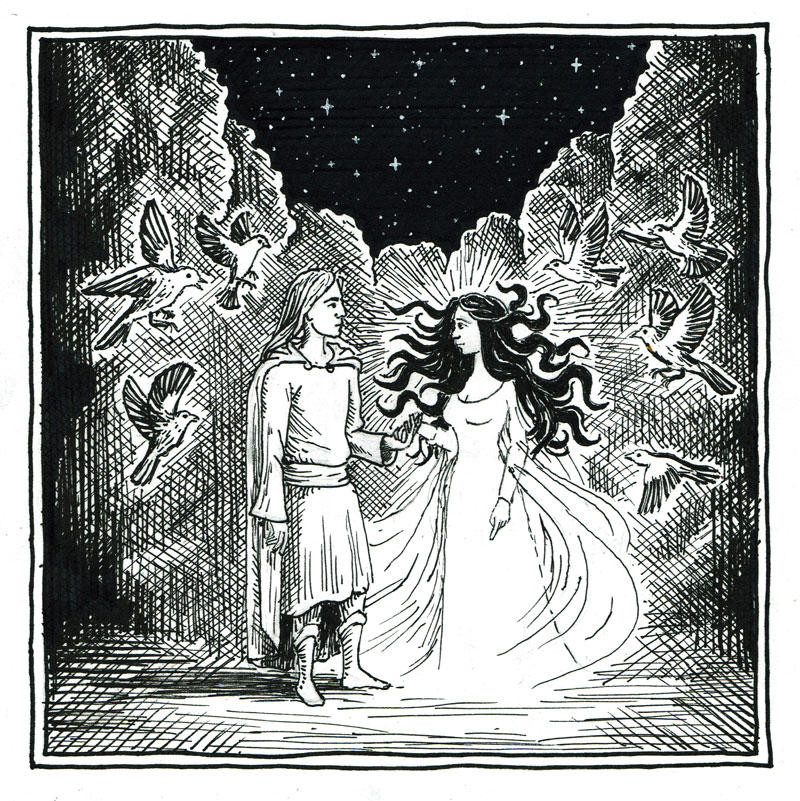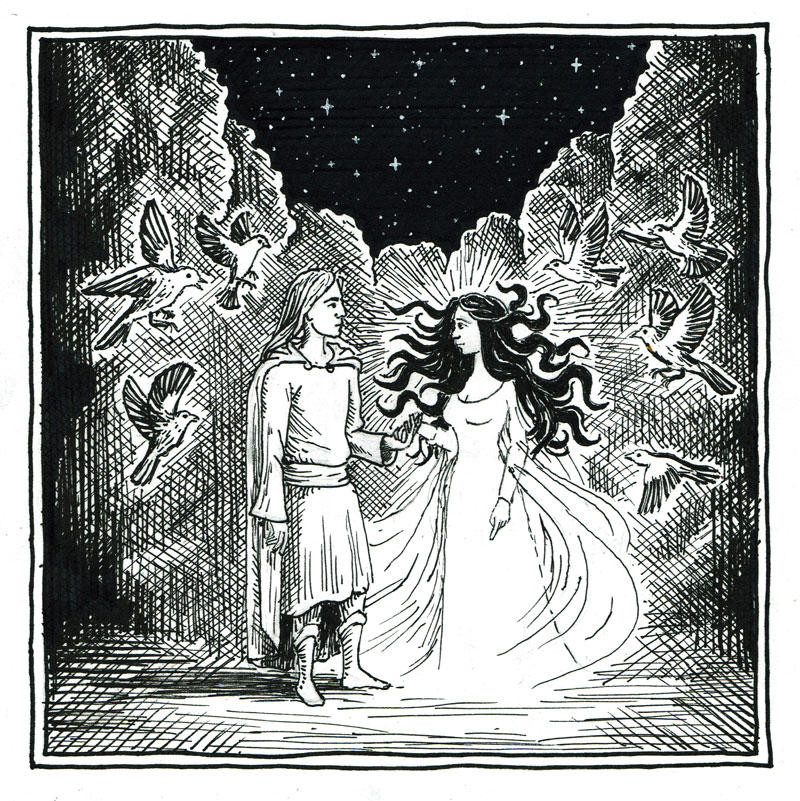 Day 4 of inktober 2018 - "Spell".
I think anyone of you who has read The Silmarillion must instantly recognize this scene - in my opinion one of the most memorable and enchanting in the book: Thingol and Melian meeting in Nan Elmoth.
I am quite happy with this one, though it was difficult to draw by pen and it took me much longer than I wanted. (I must also acknowledge heavy use of the depictions of the same scene by
EKukanova
and
LiigaKlavina
as reference

)
What do you think about it?


Thank you! I, too, feel that the tale of their meeting is memorable and enchanting.
Reply

Doomed them both. A LOT of meetings like that in The Silmarillion. Looks like a good Medieval Illumination.
Reply

Reply

Reply

Ooooh! That is a very interesting drawing. I've never of heard Thingol and Melian, but I do love her hair. I even like how you drew it in a flowing way. And the stars are just as pretty as her dress.

Reply