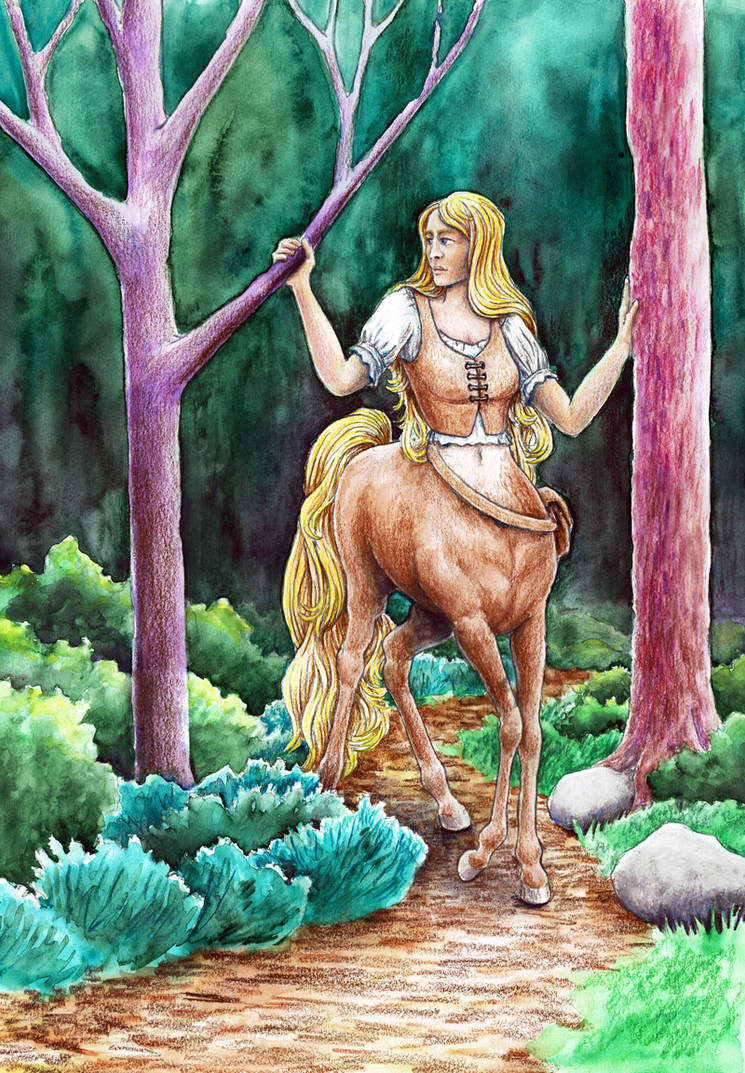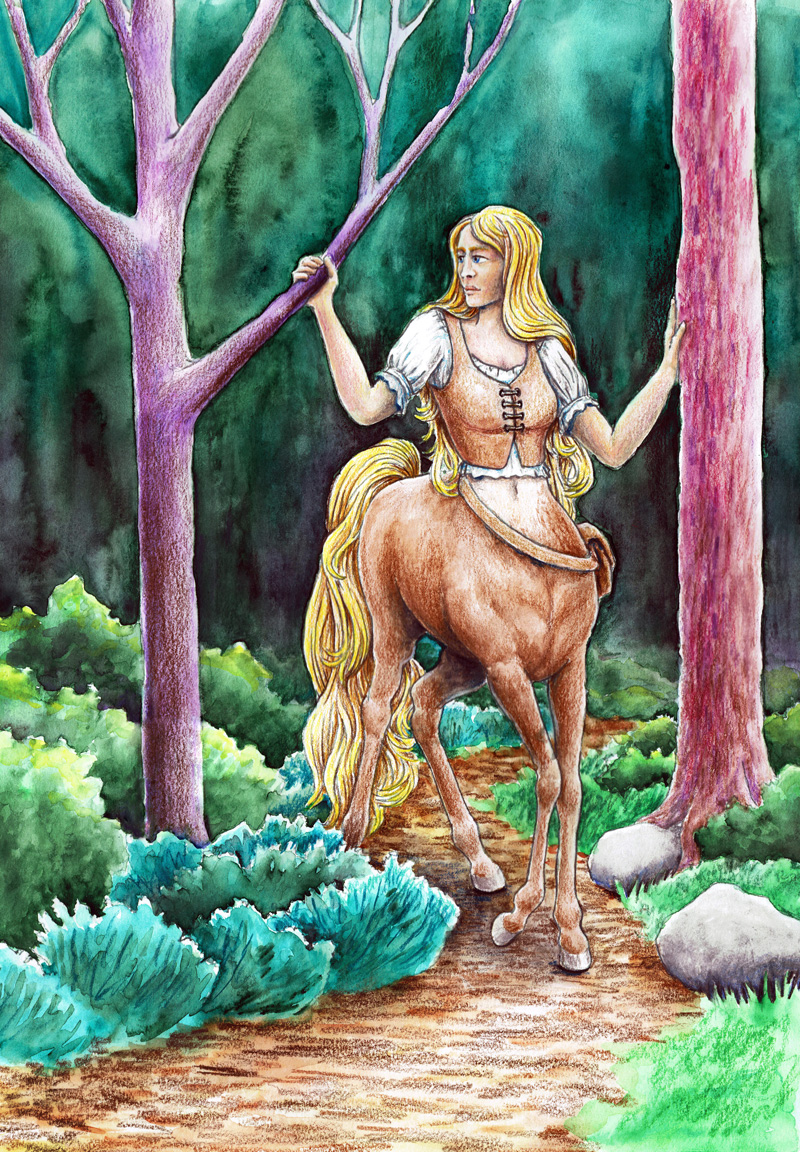 Watch
If you roam far into ancient woodlands, taking unknown paths, you may have interesting encounters.

A3 paper
watercolour, coloured pencils
2018

Not really any backstory for this picture.
There was a monthly challenge 'Half human, half animal' for April on the

Projekt ilustrace

website

, which nicely coincided with the #DrawACentaurDay (
16 April). So I was thrilled to draw an awesome centaur illustration for both these occasions. But then I had a lot of work and little inspiration, so I was not able to come up with anything more interesting than a generic 'centauress in the forest' picture. Still, I hope you like it.

(And hopefully I'll
get round to making a more elaborate and interesting centaur illustration sometime later.)

I suddenly want to write a story with a centaur protagonist

Reply

Very good sense of a quiet moment never to be forgotten... Lovely palette, good character design and outfit, grave and serene... a Favorite!
Reply

Roaming into an ancient woods, taking paths you've never been to, having interesting encounters...
That's just like one of my imaginations!

Reply

Reply

Reply