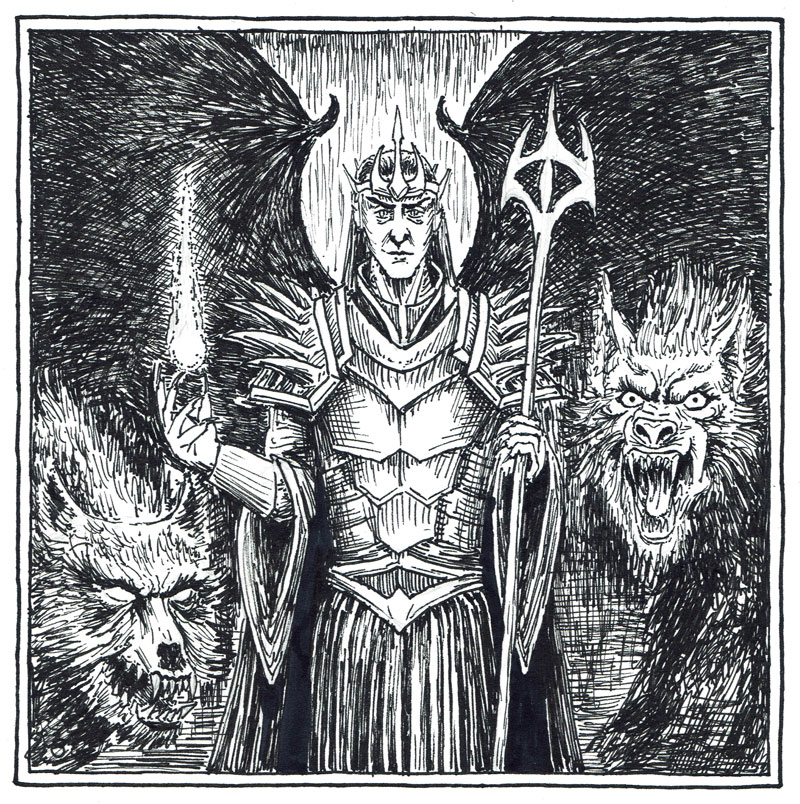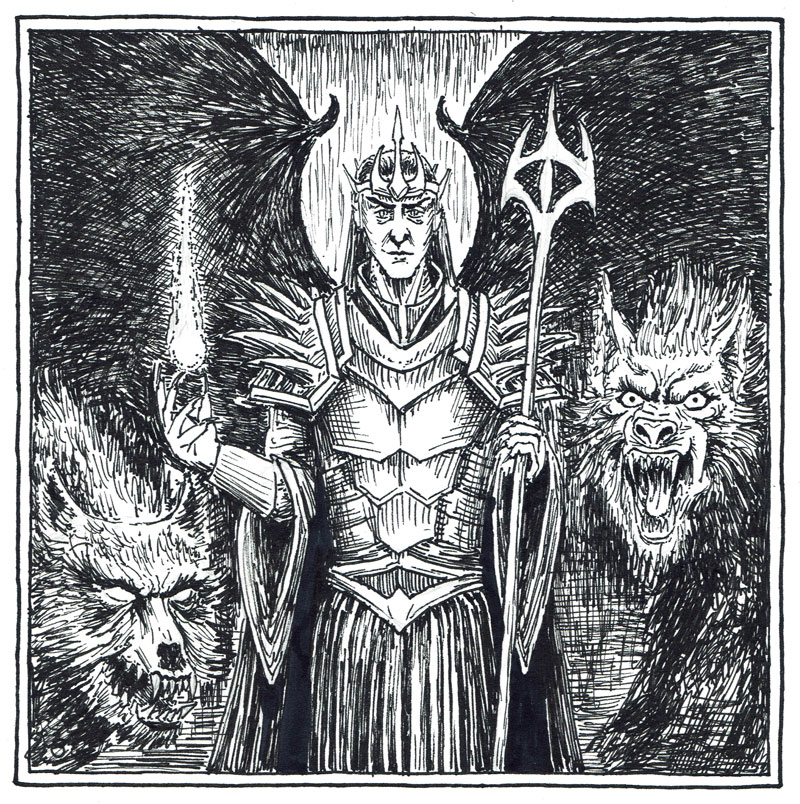 Watch
Day 11 of inktober 2018 – "cruel"

"Sauron, greatest and most terrible of the servants of Morgoth, who in the Sindarin tongue was named Gorthaur, came against Orodreth, the warden of the tower upon Tol Sirion. Sauron was become now a sorcerer of dreadful power, master of shadows and of phantoms, foul in wisdom, cruel in strength, misshaping what he touched, twisting what he ruled, lord of werewolves; his dominion was torment."

J. R. R. Tolkien, The Silmarillion, chapter 18: Of the Ruin of Beleriand and the Fall of Fingolfin

Wow!! This is outstanding and terrifying ...
Reply

He has nice pet doggies

Reply

Indeed he has

Reply

In Polish pies and psy. In Czech pes and psy

Reply

Reply

That's my favorite name for him--your depiction very much in keeping with Tolkien's mental image of him. I'd have Huan the Hound's image on my banners if I marched against him, the one individual WHO BEAT THE TAR OUT OF GORTHAUR IN SINGLE COMBAT!

Needful to say, your art is just marvelous.
Reply

Reply

Really nice illustration!
Reply