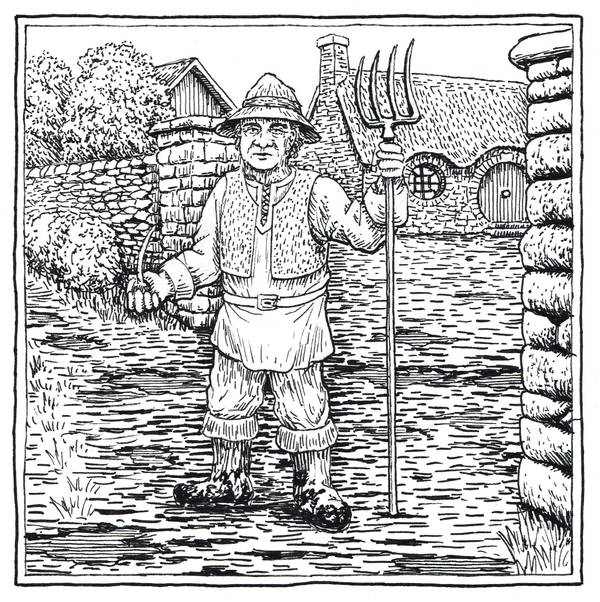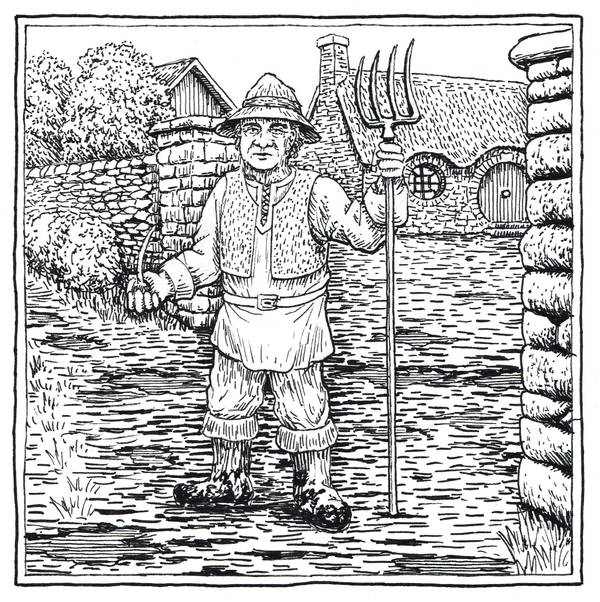 Through the gate there now appeared a broad thick set hobbit with a round red face. "Hallo! Hallo! And who may you be, and what may you be wanting?" he asked.
J. R. R. Tolkien: The Lord of the Rings, The Fellowship of the Ring. Book I, Chapter IV: A Short Cut to Mushrooms
In case you are wondering why a hobbit is wearing boots: In the Prologue to the Lord of the Rings it is said: "The Hobbits of that quarter, the Eastfarthing, were rather large and heavy-legged, and they wore dwarf-boots in muddy weather." Although boots are not mentioned in the story, I can surely imagine farmer Maggot wearing them after the heavy rain earlier that day (and it fitted nicely with the "muddy" prompt for that day of inktober.

A very solid rendition of a competent, vital character who gave us a GREAT look at Frodo's youth.
Reply

Reply

Nice work! It's not often a hobbit is drawn wearing boots

Reply