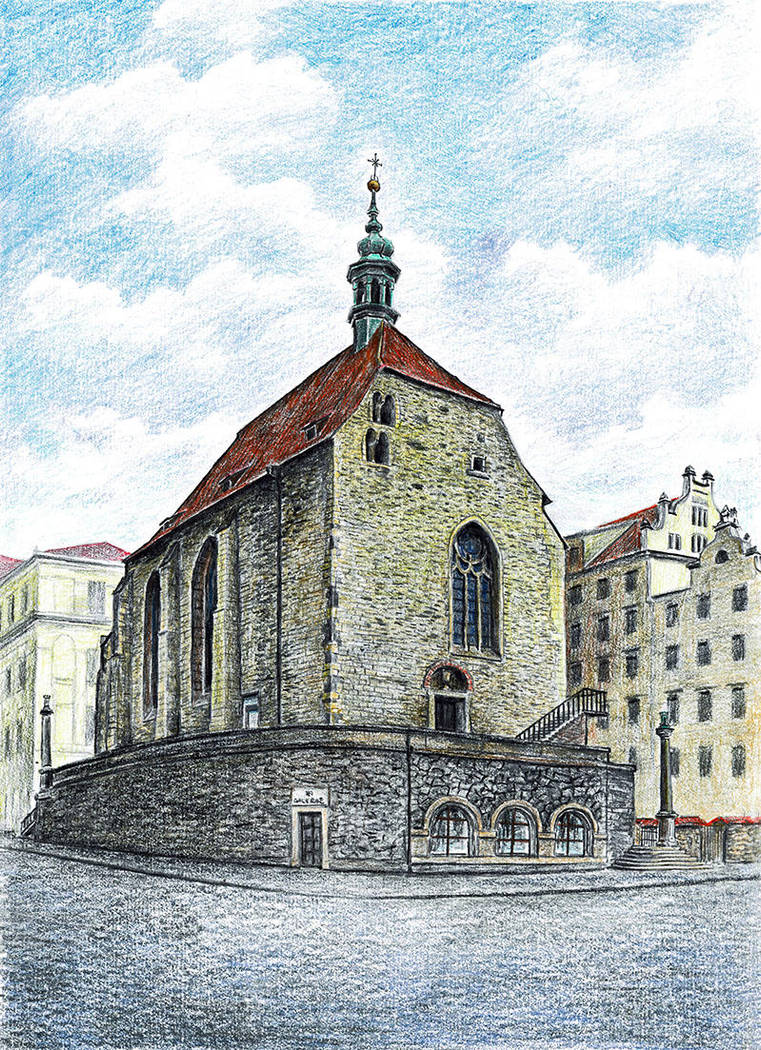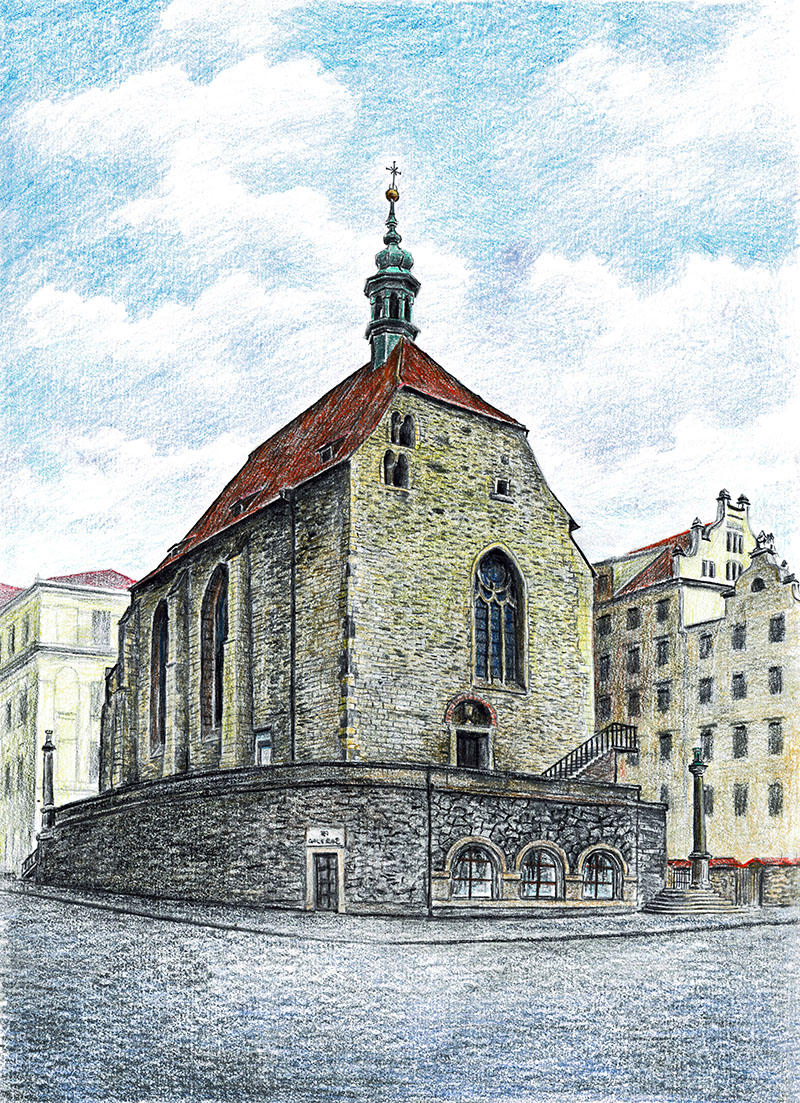 coloured pencils

Church of Saint Wenceslas is a Gothic church in the New Town of Prague. It was originally built in 12th century as a parish church of the village Zderaz. In 14th century Zderaz area was incorporated in Prague and the church was extensively rebuilt. Throughout its long and complicated history it served as the church of royal residence, an Utraquist parish church, a priory church of the Order of Discalced Augustinians and a prison church until the end of 19th century, when it was in danger of demolition. At last it was saved and restored by the Czechoslovak Hussite Church and serves as their parish church to this day.
The picture was drawn for the cover of a booklet about the church for the municipal government.

Lovely work and thanks for the history too

Reply

Reply

Marvelous color, perspective, and details.
Reply

Very nice art!

Reply