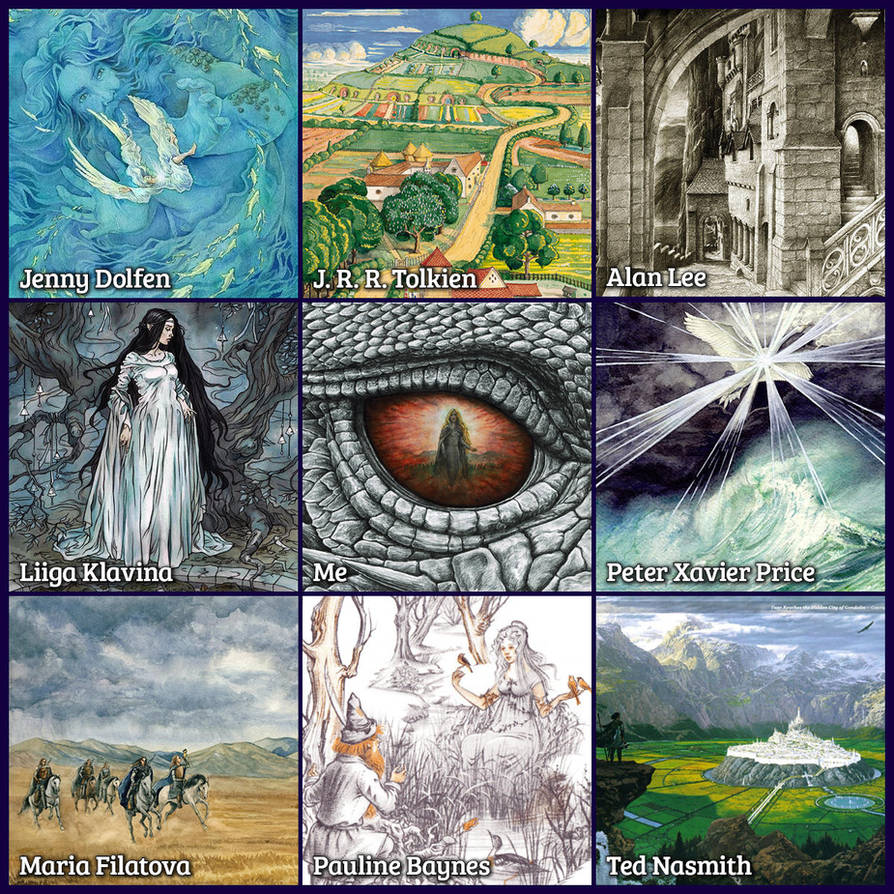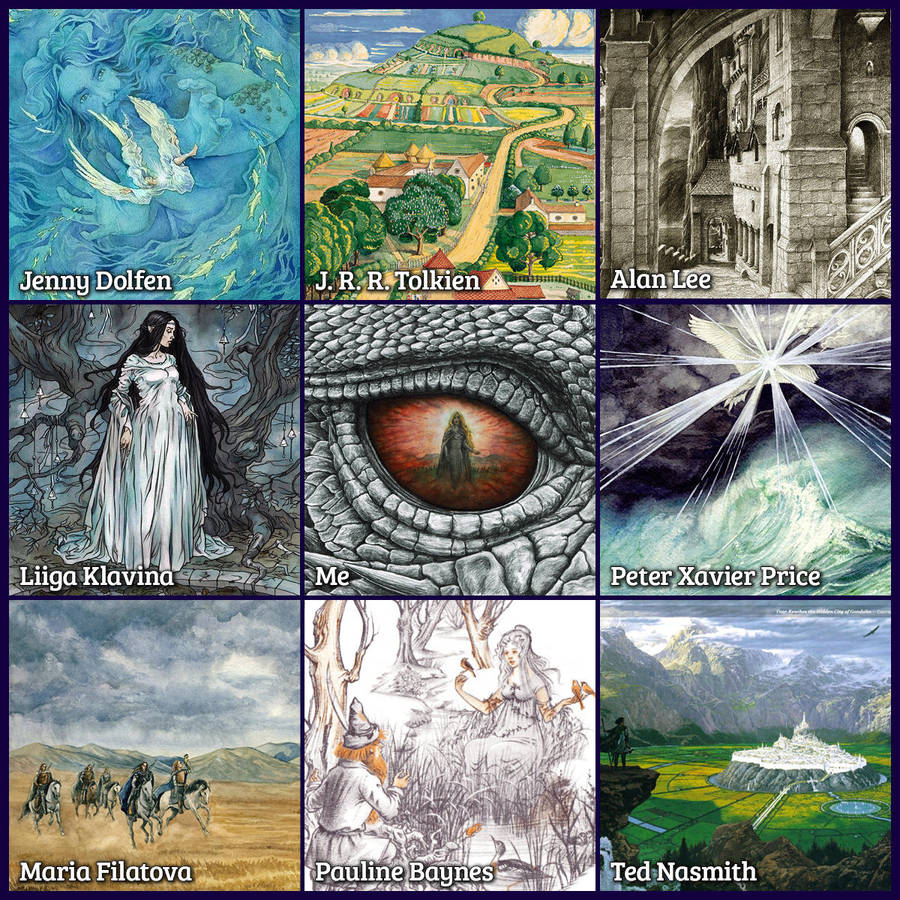 Watch
An interesting variation on the Art vs Artist meme going on recently, where you show your own art alongside your art heroes the artists that especially inspired or influenced you.
It was of course very difficult to choose just eight of them, even when I decided to limit them just to Tolkien artists. I chose a diverse selection from the most renowned Tolkien illustrators to some of my friends from deviantArt whom I highly admire:
Jenny Dolfen ( Gold-Seven ) – she's just the best. Her pictures perfectly capture the spirit and beauty of Tolkien's world.

J. R. R. Tolkien – yes, he was his own illustrator, too. His pictures are of course high authority, so I take as much inspiration as I can from them.

Alan Lee – perhaps THE most renowned Tolkien illustrator, known for his designs on the films. He certainly innfluenced my vision of Middle-earth arcitecture.

Liiga Klavina ( LiigaKlavina ) – the most enchantingly beautiful. How does she do it?
Petr Xavier Price ( peet ) – my friend from deviantArt, he has one of the most comprehensive galleries of illustrations of all Tolkien stories
Maria Filatova ( Filat ) – beautiful realistic landscapes as well as portraits

Pauline Baynes – Tolkien's own favourite illustrator, though perhaps better known for illusttrating the Chronicles of Narnia. I love her delicate style sometimes reminiscent of medieval illuminated manuscripts.

Ted Nasmith – his paintings draw you into Middle-earth, he makes it feel so alive, realistic and yet fantastic and vibrant.
I had to leave out so many other inspiring artists, such as David Wenzel (maker of the Hobbit graphic novel), Anke Eißmann, here on dA the awesome TurnerMohan or EKukanova, Merlkir for his armour designs or my friends SarkaSkorpikova, aegeri, SaMo-art
and many others I've regrettably forgotten to mention just now.


Reply

Thank you to mention me, it's a great honor for me

Reply

Woah! So I haven't been here for a pretty long time except very very quickly so I missed this. And I did not expect this! Thank you so much my good friend, it's pretty overwhelming!

...
PS. I like that you have given me my Czech name!

Reply

Your place here is well deserved.

Oh, I see, it was not intentional, apparently a typo, but an interesting one (indeed it is the Czech form of Peter).

Reply

Wow...thank you so much...
Reply

How do you select which of your paintings to go in the middle? And, for that matter, how do you select which paintings of each of the other artists to go alongside it?
Reply

Haha, that's a difficult question...

For my pictures, I wanted to choose one of my recent Tolkien illustrations and one that would look interesting even when scaled down and this one just fit best.
As for the others, it depends. In some cases, I chose their most recent Tolkien pictures, in other cases my favourite ones or such that in my opinion illustrate the area where they most influenced me.

Reply

Thank you so so much to mention me!! It's a great honor




Reply