Hello and welcome!
Current age: 30
Occupation: Landscape architect by day, landscape architect by night, photographer in between.
Love: my family| my kitten sarah | chocolate | music | dancing | mornings | nights |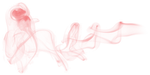 Even if I may not say it directly, every fave, comment and watch is much appreciated.


♥.♥