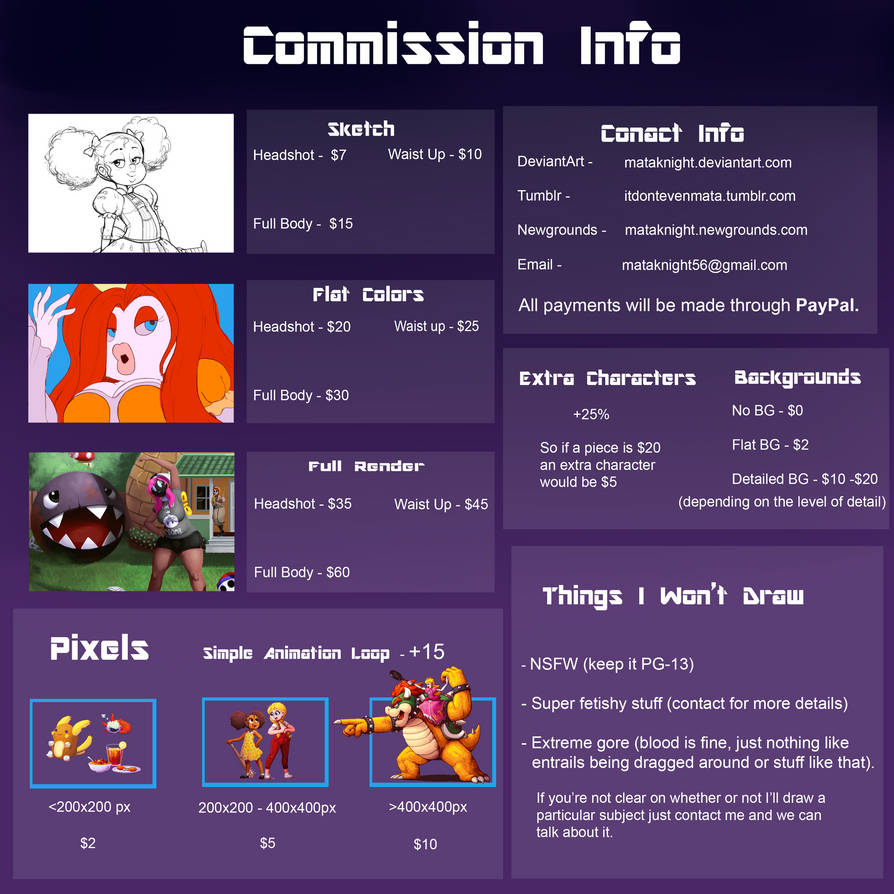 COMMISSIONS ARE OPEN
I will have 6 slots available and they will be on a first-come-first-served basis.
I shall then close said slots when all six of them are full.
I will make an announcement of when commissions are open again.
Just send me a note to get started!
If you don't want your commission posted just let me know.
All payments will be made upfront through PayPal.

Slots (5/6)