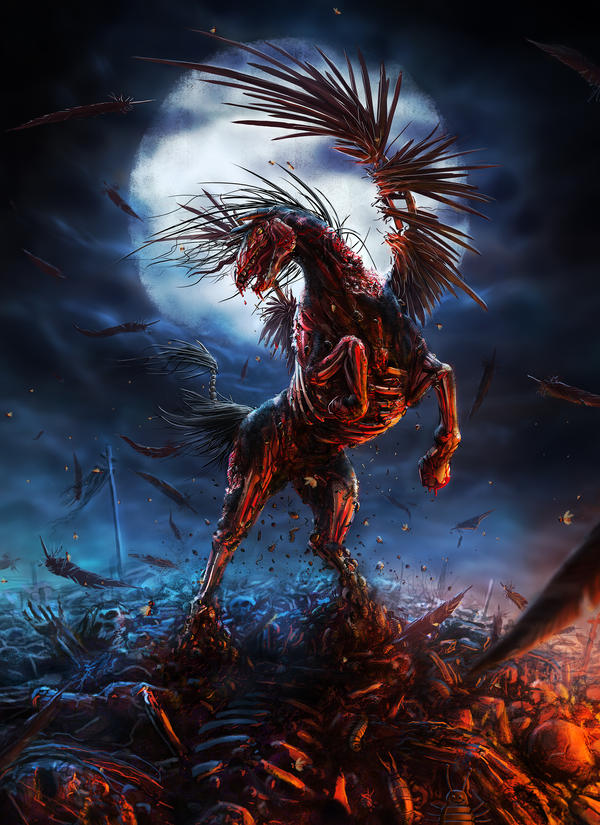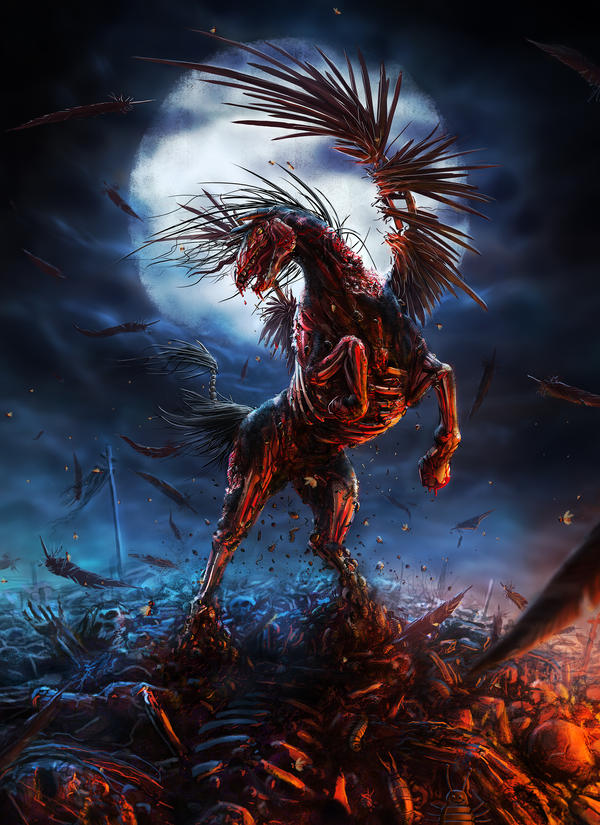 uuuuuuuu... scary and dark

at least insects got some meal
Firstly, I want you to know that I think you did a truly fantastic job on this piece; if I had money, I would buy this print and frame it.
The silvery, blue glow from the rear and the warm glow from the front is a very pleasing contrast of warm and cool colors that makes one see cold death and red-hot anger clash.
I love the little 'plague bug' in the bottom, right corner. Putting a dash of humor into an otherwise somber drawing is a delightful trick, plus if anyone notices it, it lets you know that they actually LOOKED at the picture.
The wings - Well, from what I can see of the bone structure, you got that right

but if I were you, I would have made the wings bigger, or since that might have cluttered up the picture with to much detail, taken them out all together.
The scraggly feathers flying off in all different directions bring the idea of the horse, the Plague, actually rearing up and moving, which I think is just delightful.
You did an excellent job of putting the muscles and the bones in the right place and shape.
All and all, an exquisite piece.
20/20 stars, in my opinion

The Artist thought this was FAIR
134 out of 137 deviants thought this was fair.