Alright lets do the questionaire eh.
How long have you been on DeviantART?
A solid 2 years.
What does your username mean?
Simple,the combination of my favorite two futuristic soldiers,Master Chief and Commander Shepard. Then of course a random number for security.
Describe yourself in three words?
Hyper,Polite,Friendly
Left or Right handed?

LEFT HANDED FOR LIFE!
First Deviation?

none,im just a random journalist guy sometimes XD
Favorite type of art to Create?

Again,I dont create art XD
What art style would you master?

uh,would have to be INK DRAWS FOR SURE!
First Favorite?

Good ol fan logo of punisher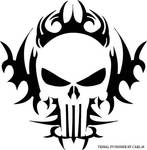 What type of art do you favorite?

uhm,anything game,movie,anime releated,things that crossover with stuff,and of course the sexy shit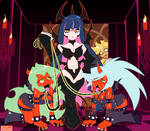 All time favorite deviantART artist?
Damn thats tough Ill name a couple though

Or Bronken teapot as he was known for back in the day




THIS DUDE MADE SOME OF THE BEST SIMPSONS/MLP ART I'D HAVE EVER SEEN!!

Dude did the cover to Double Dragon Neon nuff said
Still waiting on that Super Best Princesses Brawl 2snacks!

The deviant artist that made me want to join,just so I could turn off M-18 ratings XD

The only guy to make me read anything that has to do with naruto

and

for obvious reasons

)))))))
What deviantART person would you like to meet?


probably Niban,just so we could talk about simpsons stuff,but I dont speak spanish that well. XD
How has a fellow Deviant artist impacted your life?
I MET THE TOONAMI GROUP,LOVE ALL YOU GUYS!!!! (except omega)
Prefered tools in creating art?
I dont know paint brush,pencil,paper,eraser?
Most insperational place for you to create art?
My room,where no one can bother me!
Favorite DeviantART memory?
Seeing new and awesome art every day by amazing individuals.