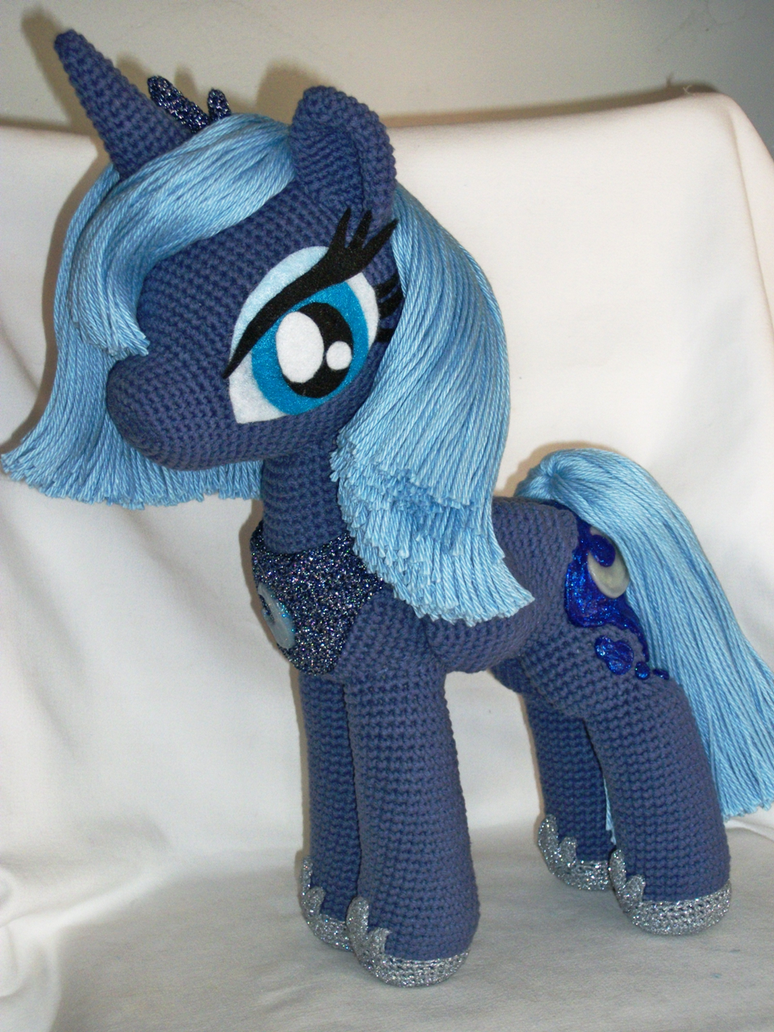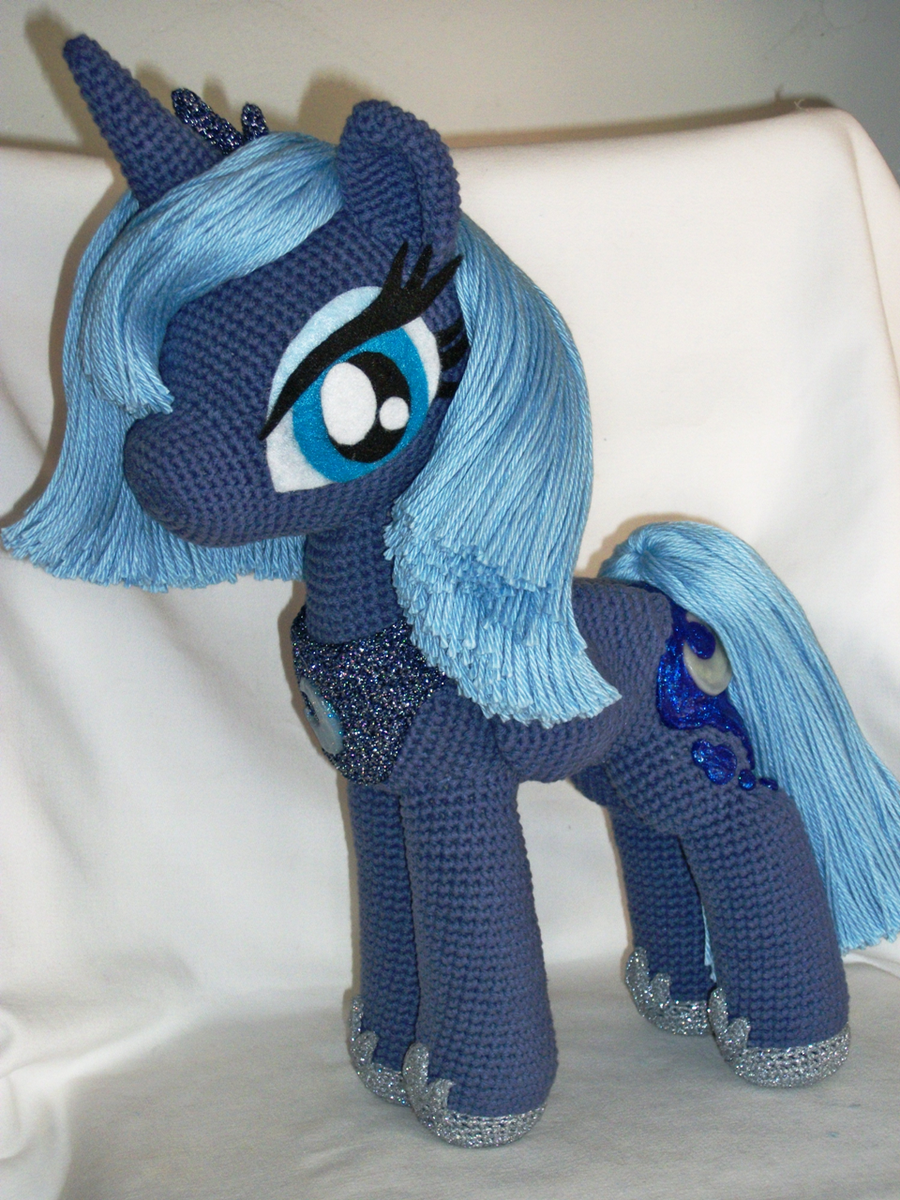 Watch
"In a way, the Luna-vs-Celestia popular question is very similar to the Batman-vs-Superman popular question

.

Who has done more to save humanity/ponies and would be a better pick in a fight? Celestia/Superman

.

Yet, who gets all the fans for a tragic backstory, gothic themes, and being a flawed character? Luna/Batman
." --
*
AzureSquire
Specifications for Princess Luna:
Stands about 18" tall from hooves to horn. Materials used include: Lion Brand Cotton-Ease in violet; Cascade Yarns Pima Tencel in Seattle sky; Plymouth Yarns 24K in blue and silver; Tulip and Scribbles brand fabric paints; felt; Aleene's Platinum Bond fabric glue.
Time: approximately five days.
Princess Luna and My Little Pony: Friendship is Magic are owned by Hasbro and Lauren Faust.
Yes, she is for sale, note me if interested!

I can think of nothing bad to say... Her hair is cut perfectly,everything is lined up,you used the perfect material for every detail and your crocheting is fabulous! I want to point out how perfect the cutie mark and necklace is. The cutie mark looks so smooth and shiny! Her eyes match her face very well and I can't think of anything to correct. I would love to see these in other ponies, though I'm sure they take much longer than the smaller just crocheted ones.
I think this looks much more unique than the fabric plushies. If I bought any soon it would definitely be one of these from you! I love it!
The Artist thought this was FAIR
5 out of 5 deviants thought this was fair.