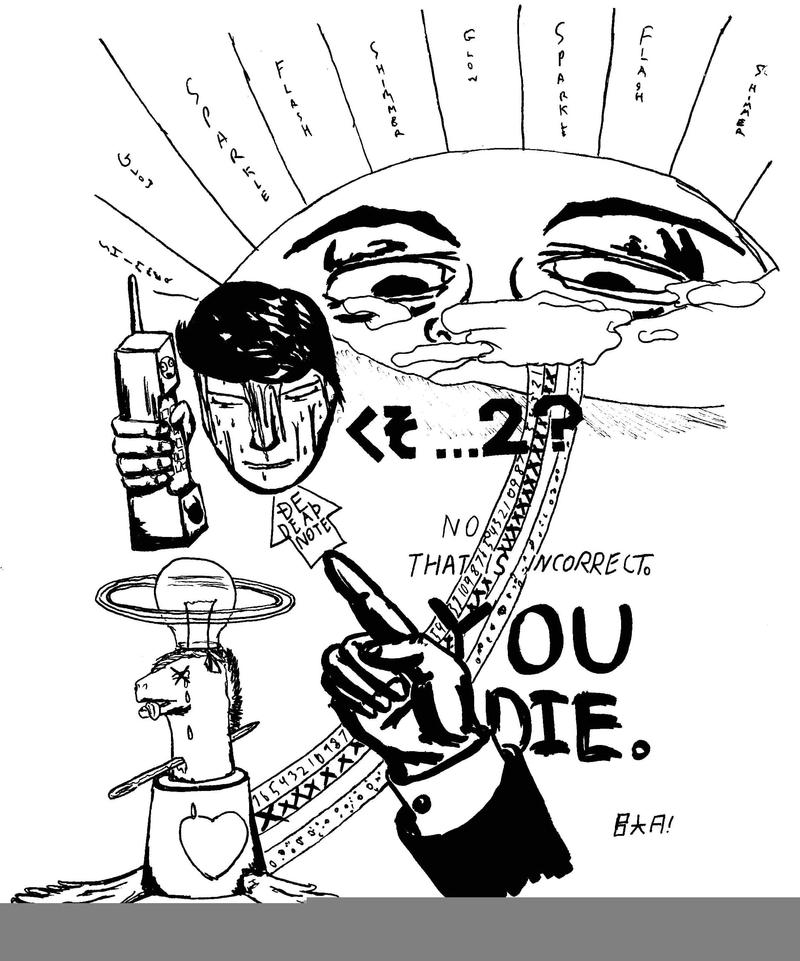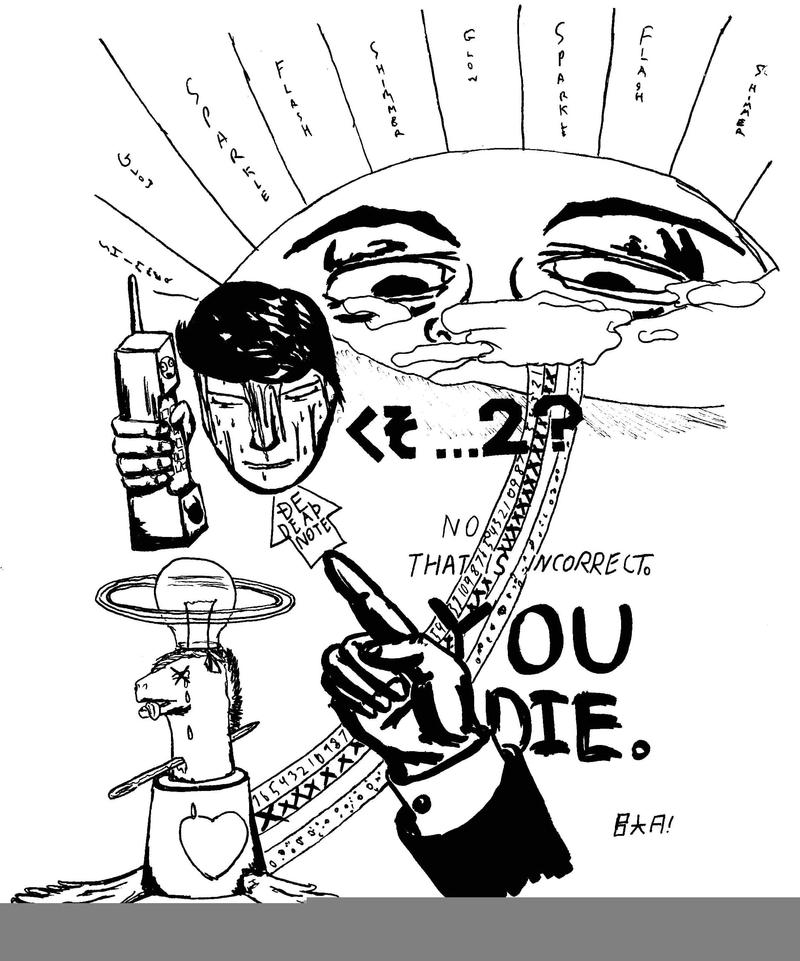 Watch
This was the third page of my drawing pad (see my comments on the other two similar pics), and yea, it was for a tshirt (which I still have to photoshop to overcome some technical difficulties with screenprinting), and yea, it was done with the Le Plume pens meant for photos...

Anyways, this pic is a good snapshot of my current taste and style...

I've drawn alot from Adult Swim's bumps (the skewered Knight piece, the unconventional rainbow, the hiragana in an Athletic font, the looming rising sun).... although I can say with certainty I've made them my own.


With alot of the objects I tried to capture that old-fashioned, stencil-y feel that is becoming rarer and rarer today, even though my foundation is in anime... I wanted to make them almost clip-art-y, and actually had to reference one for the 80s cellphone.


Alot of the objects here I've used at least 10 times before... I just like them.... I like drawing surreal landscapes, but always with a consistency and concreteness to them.

Oh crap, I just blabbered on so much about this piece.... Hope I don't come off as pretentious... I hate pretentious artists who draw eyes and clouds and shit and pretend to be all deep and creative.... I'm not that kinda person!!!!!

meep.