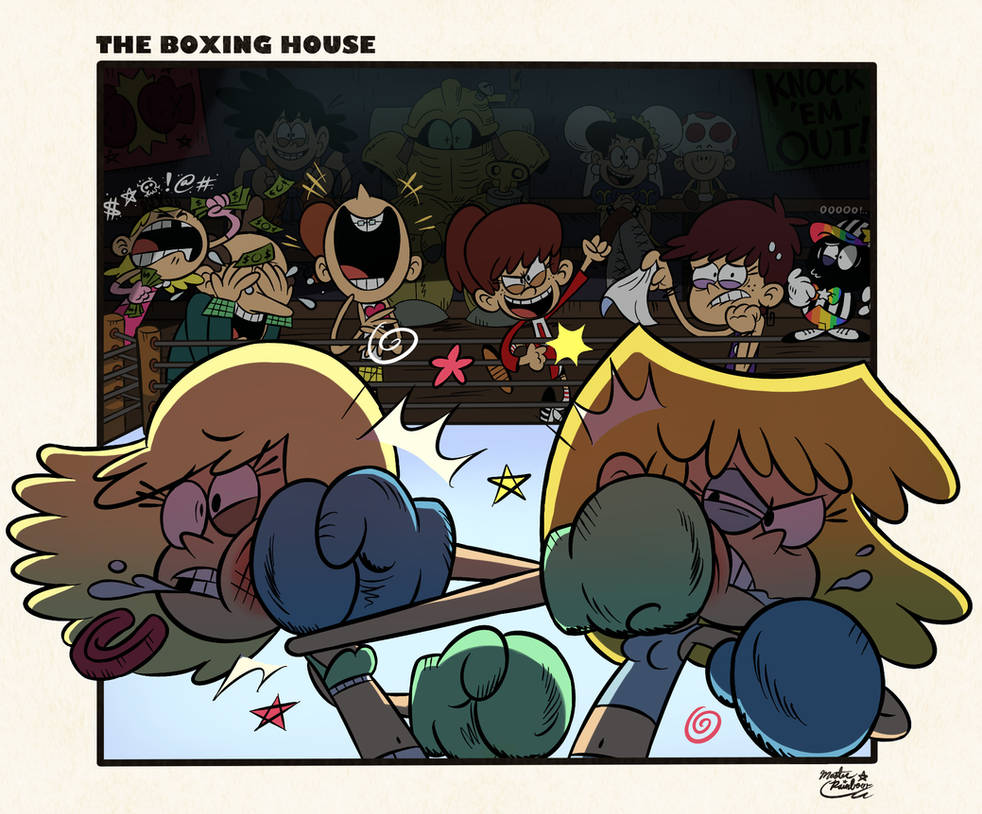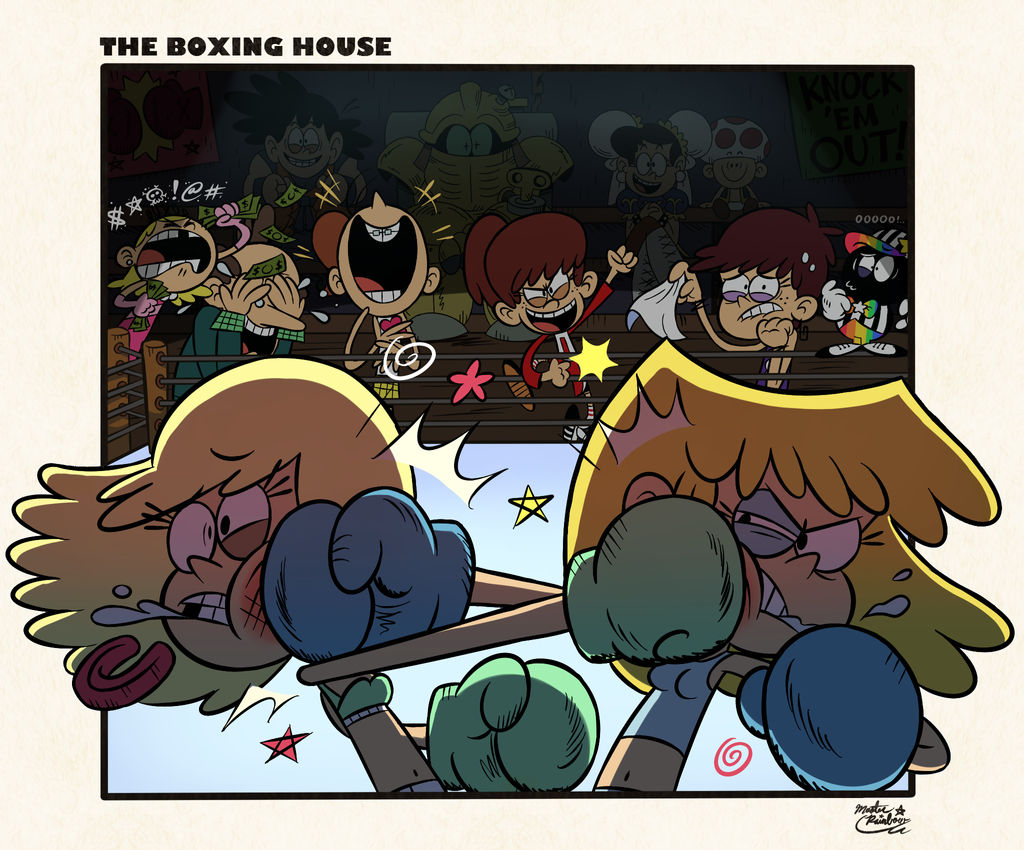 [PINK]
[
2017
]
Mastermission for

(
Alexander-LR
)
♦
Featuring
:
Leni Loud
and
Lori Loud
in a boxing match, while
other Loud family members
and some
VERY VERY VERY special guests
spectate in the
"Loud House" art style!


A lot is happening in this scenario, isn't it?
Then let me break it down what's going on!:
I honestly don't know what Leni and Lori are fighting about this time, but must've been SO bad, it had to be settled in a boxing match.
Lola [obviously] gambles on the fight, and bets ALL her money on Lori to win.
"YO, this is just brutal, brah!", says poor Luna, and seems to have had enough.
Lynn Jr. on the other hand, just can't seem to get enough!
Lynn Sr. is currently lamenting about how horrible a father he is... Don't know why he's there to begin with.
... as for Luan... *sigh*... Jesus, this is even beneath ME. She's getting wicked "punchlines" out of this fight while also laughing like some kinda homicidal maniac. ¬_¬
Hey look! Maestro himself is the referee! Now isn't that something?
BUT WAIT!!
Who are those four strangers all the way in the background ALSO watching the fight?
Why, it's
Goku, Robo from Chrono Trigger, Chun-Li, and Toad
, of course!
All of these guys I previously translated to my other works into the
"Loud House artstyle"
, and I just included them
FOR FUN
!
It's my "so-called" little
easter egg
that I hope you guys also enjoy!

PLEASE CHECK OUT their original artworks in the thumbnails below if you haven't done so already!
;D
I do not require permission for the use of my artwork, but YOU MUST GIVE ME PROPER CREDIT if you are to use my artwork. I WORKED VERY HARD on this and I DESERVE CREDIT.
CREDIT IS A MUST. NO EXCEPTIONS WHATSOEVER!!!

ALL THE THANKS goes to Alexander-LR for his contribution
! ENJOY!
• • •
|
MASTERMISSION PAGE
|
COMMISS. JOURNAL
(read for directions!) |