Tali's time fans! From may 30, Mass Effect Homeworlds 2nd issue is finally available,
featuring our favourite Quarian ally!
::
On a mission to end her people's generations-long exile, Tali uncovers the treachery of a central Mass Effect figure and finds herself hunted by assassins. Fleeing to the Citadel for help, she instead encounters disgust and discrimination in the most "civilized" place in the galaxy!
::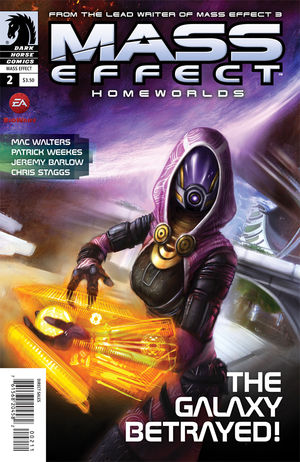 Buy it in
Print Edition
or
Digital Version
Details:
Format, FC 32 pages - Price, $3.50
Mike Hawthorne cover
----------------------------------------------------------
Re-blog announce
Dear deviants,
our new homepage masseffectlegion.com is now online, and the group admins are very busy in this moment with its construction.
We actually have no time - today, tomorrow ( toyota?) and maybe next days too - for choose which request we do accept and which don't, and that's because a lot of people gonna send, every day, spam-deviation-requests. ( u mad guys, really )
We'll back as soon as possible, be patient.