Hey gang, sorry for the lack of updates as of late. I recently moved to a new place and for some reason it took my internet provider
forever
to hook me up. Why exactly is beyond me, I mean they're literally flipping a switch, how difficult can it be? Then it was once again time for my annual pilgrimage to San Diego Comic Con,
but that is a story for another time
...So, lets get this show back on the road and do what we do best: Geeking Out over Mass Effect!
Here Are Your Artists Of The MonthFor The Eye: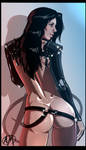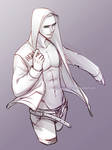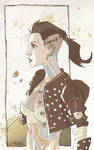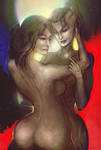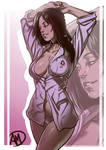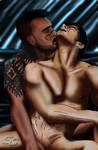 For The Heart: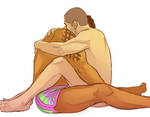 :thumb342460929: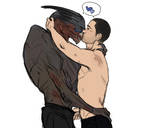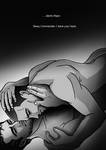 :thumb336965939: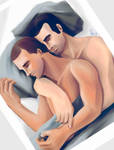 For The Mind:
Threat or Promise

Now enjoy!
Title: Threat or promise
Author: Mizutanitony
Game: Mass effect
characters/pairing: MShep/Kaidan
Disclaimer: OWNED BY BIOWARE
Threat or Promise.
English Bay. He couldn't believe he was standing here again on the balcony of his parents' freshly rebuilt house, an ice cold glass of water slowly freezing his hand. It was funny, in all his years he never thought he'd have survived the hell that they'd been brought into six years ago.
Times had been...hard since then. Earth was a mess, but it could have been worse. Rural areas had seen little damage, but the damage had been done. In the year it took for the war to finish, the Reapers had destroyed almost half of the planet's population, in addition to the Collector attacks six months prior…
He forced himself to stop. It was the past. He had to bury it or else he wouldn't have the courage to face what was scheduled for the day. Draining his glass, he returned to the kitchen and put it in the sink. When he returned to the livin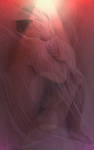 For The Cosplayers: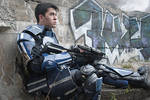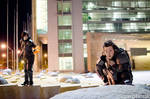 :thumb316539414: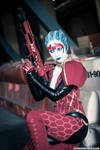 For The LoLz: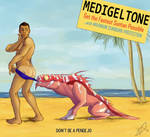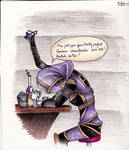 And Because We Like It Rough: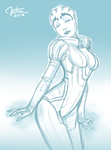 :thumb382076857: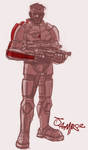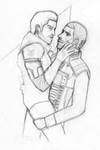 Aannnnddd last, but certainly not least, is a bonus shot of Luciano "Just A Quick Drink" Costa lounging poolside:
[You're Welcome]
Be sure to visit the galleries of the artists above and check out they're fantastic works of art, and don't forget to

!
If you would like to nominate a piece from our galleries for next month's feature, please give a shout-out and leave a link in the comments below.