Writer, artist, and programmer.
I'm earning a degree in Computer Science: Animation Emphasis, with minors in creative writing and mathematics! I love to do traditional drawing, digital painting, 3D art, animation, graphics programming, poetry, and stories. I'm continually trying to improve and get better, as I have a long way to go.
I do my best to return all llamas and respond to all messages! I am not always prompt with doing so, though. Feel free to message me, too -- I'm often busy, so I may take a while to reply, but I really enjoy talking to people.
I have a few future projects in mind, including some webcomics and a video game, but it might take a while to get those started. It will happen though. All in good time.
ArtStation
A Pokemon fanfic I'm writing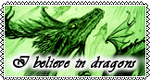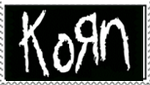 Favourite Visual Artist
Hayao Miyazaki
Favourite Movies
Zootopia, Rio, Finding Nemo, Shark Tale, Howl's Moving Castle, Spirited Away
Favourite TV Shows
SpongeBob, Pokemon, MLP, Avatar the Last Airbender, RWBY, Lilo & Stitch, We Bare Bears
Favourite Bands / Musical Artists
Owl City, Sky Sailing, Aquarium (Adam Young), Evanescence, Nightwish
Favourite Books
Redwall, Warriors, Dragon Rider, Harry Potter, Drasmyr, Dragonlance: Dragons of Autumn Twilight, The Devouring
Favourite Writers
Brian Jacques, Erin Hunter, Edgar Allan Poe, Matthew D. Ryan, Brandon Sanderson
Favourite Games
Pokemon, Rollercoaster Tycoon series, Planet Coaster, Portal 2
Favourite Gaming Platform
Computer, 3DS, Pokewalker
Tools of the Trade
Sketchbook, Photoshop, Krita, Prismacolor pencils, drawing pencils, nupastel, Autodesk Maya
Other Interests
artwork, programming, reading, writing, clarinet, piano, running, lifting weights, hiking, astronomy, geology, psychology, theme parks, lucid dreaming, listening to music, video games, tulpae, romance