Current Request Status:

Commissions: Open (but ask first)

Art Trades: Ask first

Requests: Currently closed, please see
fav.me/d7tv49s
for current requesting and details (
Please keep requests to that journal entry, thanks!
)
Details

I am open to MLPFIM-style requests - they are free though I have
no problem
if you want to talk about any type of compensation (art trade, points, etc.) as well.

(I will generalize prioritize those with compensation higher than others)
Example of past OC requests: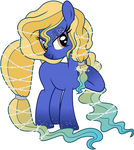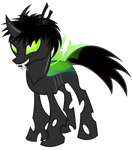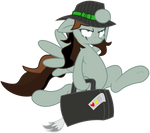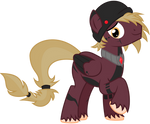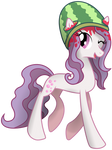 I can also do backgrounds and other more complex works like groups of three or more, or character reference sheets, but I prefer to only do these as commissions than requests due to time involved: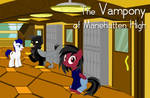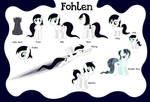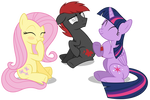 I have also figured out how to use the templates and guides created by
the Desktop Pony Team on DA
for creating the Desktop Ponies-style ponies, so I can help create those too, eg:
How to Request or Commission:
For requests, please refer to my current request thread (linked above) for instructions. Commissions and art trades should be brought to me in notes.
Assuming you want an OC character, I will need all character references, or something that I can work from to make the character (even something simple like from
General Zoi's OC creator
to specific color and hair/mane style would be good.
I do need posing suggestions if you want a specific pose. If you don't, I will try to work a generally nice standing pose that works for most characters. If you have a specific pose image in mind, please make sure to link it.
I will always send you final versions in notes to get your okay before posting. Once okay'd, I will publish a high resolution image and SVG to my account unless you ask otherwise. If you would like watermarking please also let me know. I will license things as CC-BY-SA unless they are commissions or you ask otherwise. I can also provide any elements of the final vector separately if needed.

Pricing for Commissions:
My current pricing that I estimate for commissions is as follows:
- 100 pts per character (including any accessories, clothing, etc), assuming that the character is not complex. As a point of reference, I consider anything complex as going beyond any details the show has done, including if I have to extrapolate some ideas that aren't present in any references. This will be something to determine before I start work, so you'll know that . Additional detailing for such complex characters will be at least 50pt and up, depending on details.
- 100 pts for background elements or additional props. This will depend on how complex the background or prop is. A simple sky gradient with a cloud or two, or having the character sit on a simple stool, that's straight forward and I will not charge for that.

I may ask for more if there is going to be some artistic aspects involved. For example, if you don't have a visual reference for your character but have described them in text, I may ask for a few more points to deal with the the artistic cycle to refine this character to your liking.

I will state the price for commissions before starting them. Most of the time I will only ask for the points after the commission completed to your satisfaction, but I leave myself the right to possibly ask for some upfront for complex works (I've yet to do so).


Turnaround Time:
Vectoring is not my full time job. I will try to limit my requests and commissions to a load level I feel I can handle with my real life duties. I am aiming to keep requests and commissions completed within about 2 weeks of the request, but this is not an absolute. I can try to help with any "rush" things, but plesae make this clear when asking.