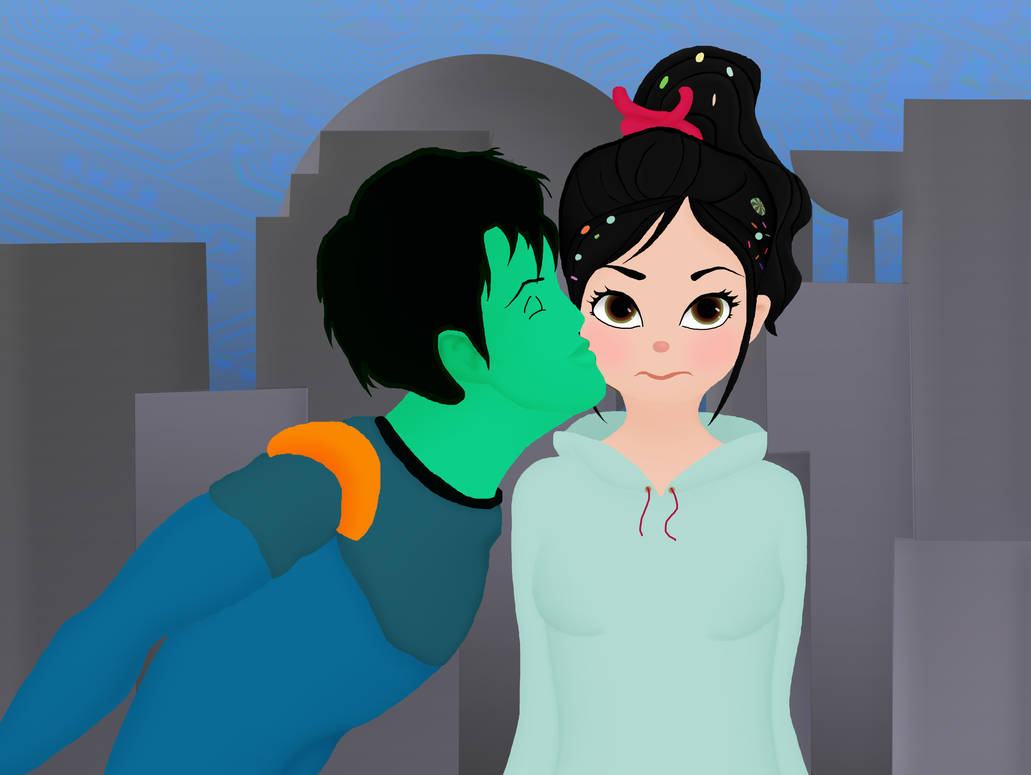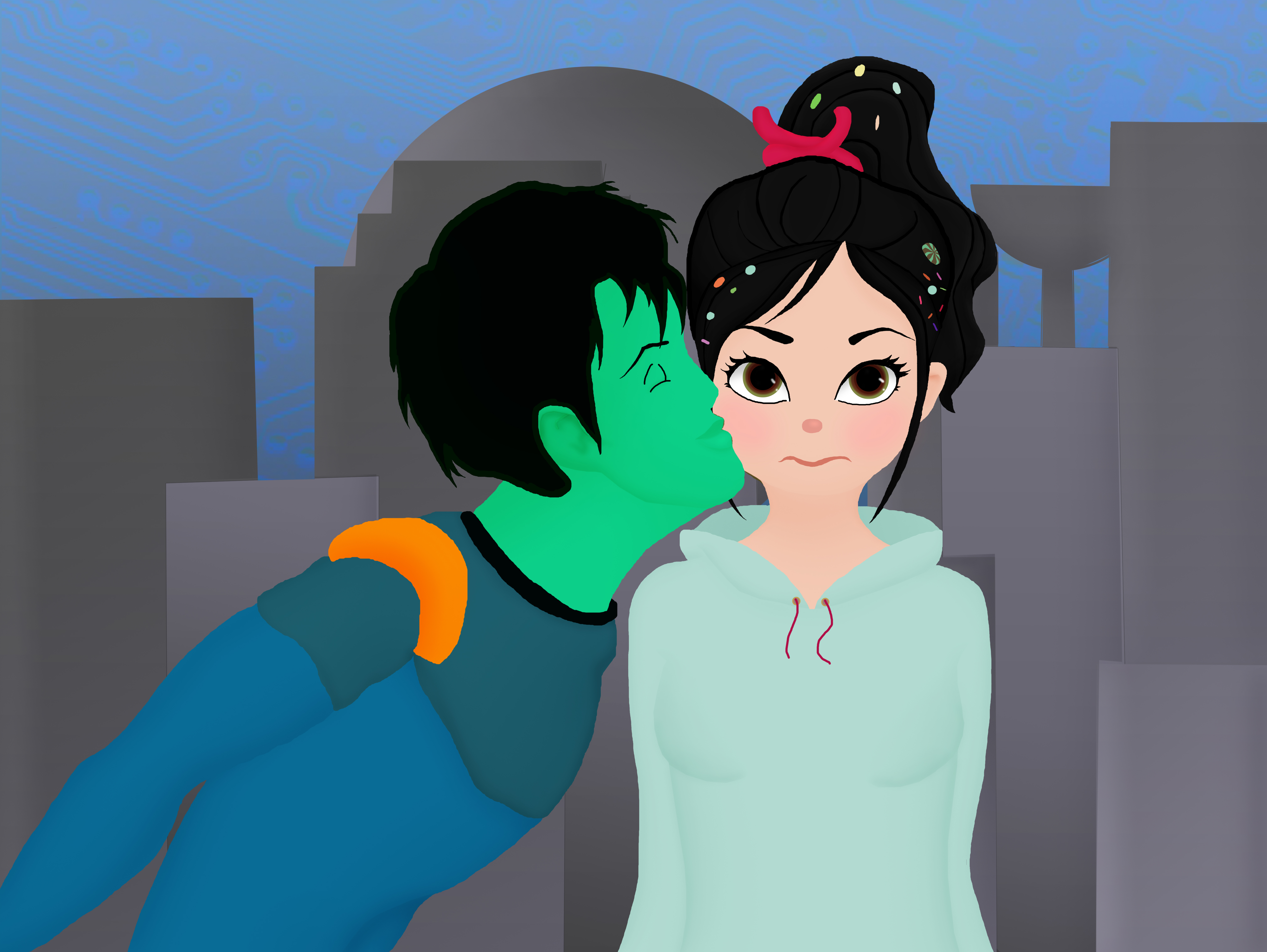 Join my group

Rebloggable version:
rebootdelight.tumblr.com/post/…
For those of you who love crossovers and crack pairings...
The characters in the picture are Little Enzo Matrix from ReBoot and Vanellope von Schweetz from Wreck it Ralph. They are both aged 15-17 in this picture. Not sure how much that would be in computer time.
Do you ship it? I sure do.
Little Enzo began attending Guardian Academy soon after The Hunt began. He goes back to Mainframe to visit Dot and Matrix as often as a post secondary student who lives on the other side of the country would visit their family.
The Arcade from Wreck it Ralph went out of business around the same time. The characters from the games were able to download themselves onto the net before their games were unplugged. This is because the cables the become a kind of subway station for them were also connected to an Ethernet cable. Once the were copied onto the net they began to age. Since Vanellope was the President of Sugar Rush, she frequents the Super Computer to advocate for homes for the remaining game sprites that remain refugees.
They both met when they were around 11-12 years old and have been giving each other googly eyes ever since.
The ReBoot gang tends to joke a lot about How both Enzo's have similar taste in women. AndrAIa likes motorcycles and Vanellope likes race cars, both are game sprites.
I put actual effort into this background. I'm slowly and steadily getting better at them. I cheated on the sky though. I put this picture
wondergressive.com/wp-content/…
in a colour layer over the sky I had already made and decreased the opacity to 36%. It definitely looks better anything I could have mustered up myself. I tried a new style of shading on Vanellope's hair and once again I love it.
I like the idea of putting one of the oldest most recognized and respected CGI animated series with a new popular CGI animated movie.
Also, for those of you who haven't heard, ReBoot is makinga come back!
www.rainmaker.com/?/site/news/…

Hm..what if Megabyte went up against Turbo?
Reply

Wreck It Ralph reminded me of Reboot when I saw it. So a crossover like this makes sense. Amazing picture! You done a awesome job! I'd ship them to lol.
Reply

:3 Thank you! I'm thinking of doing more doodles of them. Just waiting for inspiration to hit.
Reply

Btw did you know they announced a reboot of Reboot?
Reply

Ah, this is the backup Enzo? I was afraid that AndrAIa was going to have words about this.

Also, this sounds just like the crossover I wanted to make about Wreck it Ralph and Kid Radd. I like it!
Reply

This is actually a quite clever pairing XD
Reply

Reply

Cute! I think I ship it!! Glad to see I wasn't the only one thinking of Reboot during Wreck-it Ralph XD
Reply

It was hard not to. I definitely ship this as well xD
Reply

Aha, imagine Calhoun, Dot and Mouse at a bar all being badass ladies together XD
Reply

OMG I can just see amzing things happening with
Calhoun in the ReBoot universe!
Reply

It's too bad I ship her with Felix so hard cuz it would hilarious to see yet another aggressive woman after Bob XD
Reply

All these ships and friendships that I hadn't even thought of yet. Now all I can see is
Calhoun and Hex getting into a tug war with Bob in the middle and Dot screaming for help xD
Reply

Reply