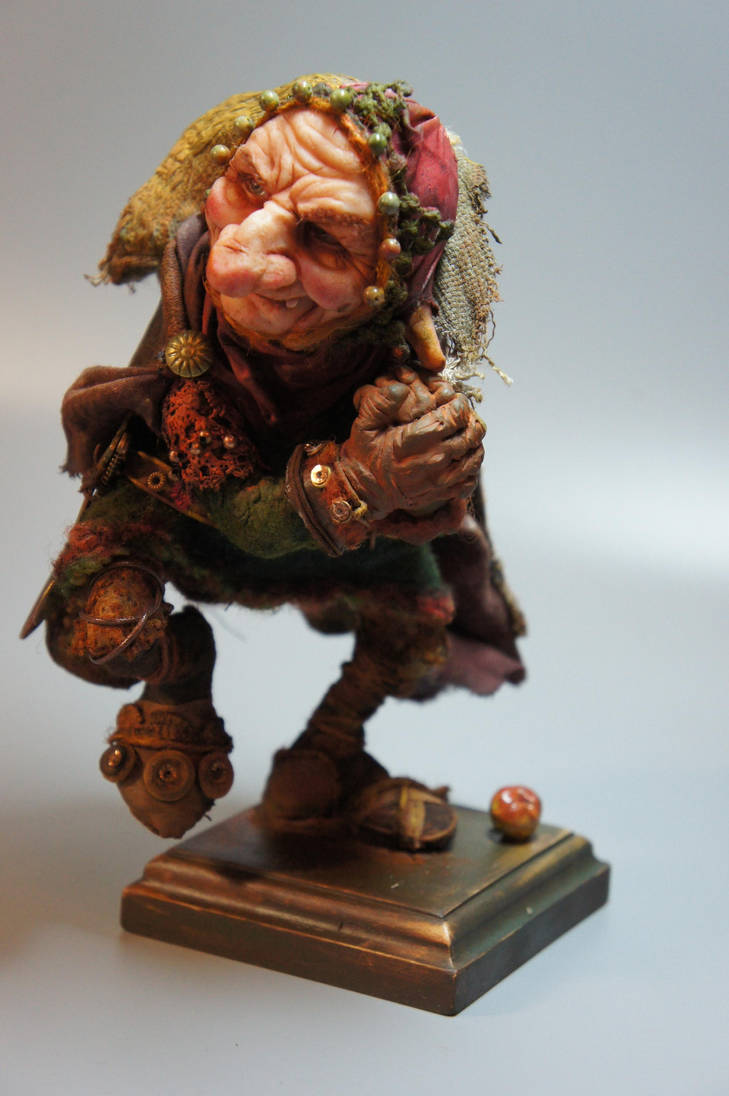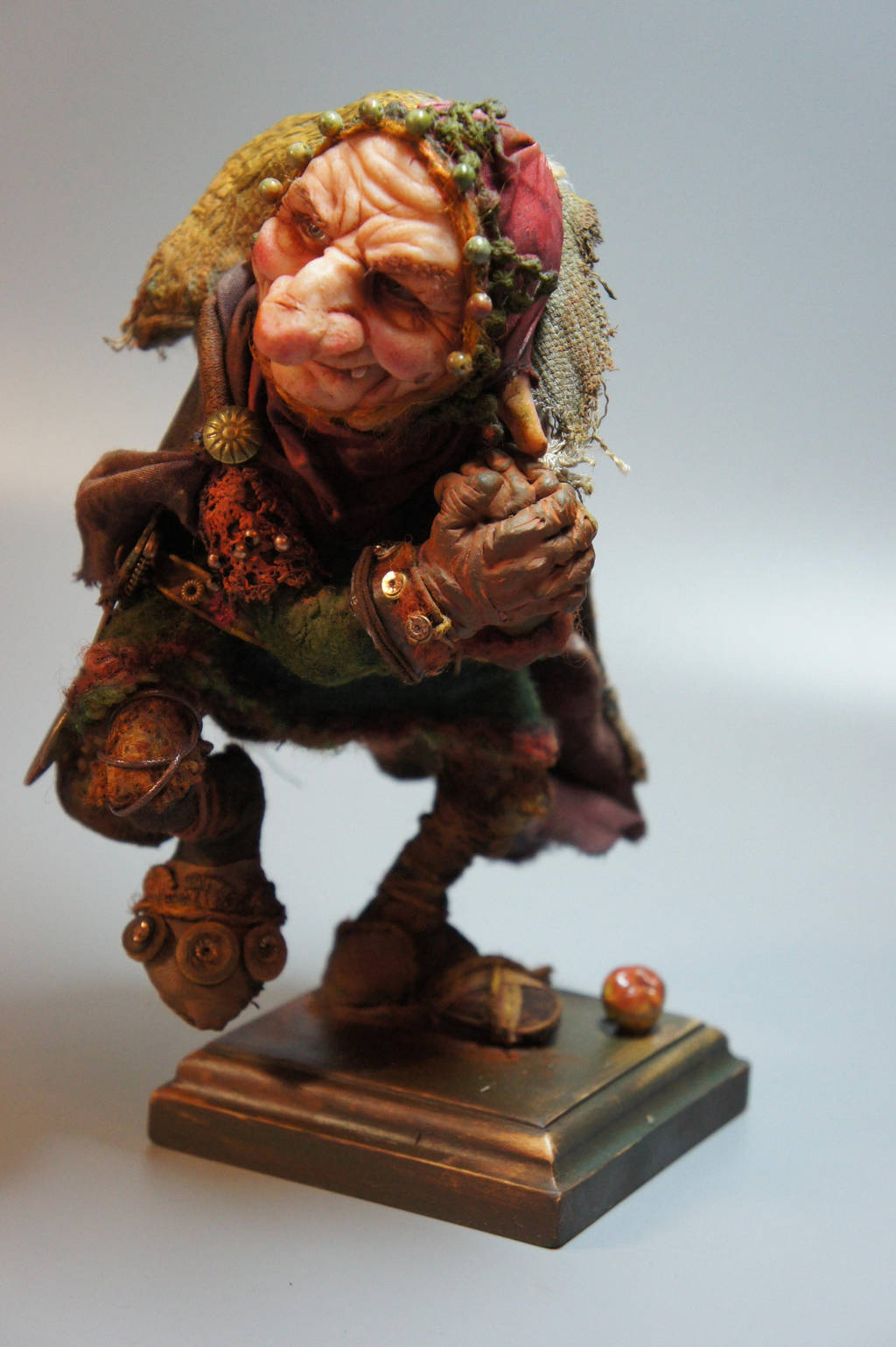 Watch

It's beautiful, really cool-looking!
Reply

Wow! I love the posture and pose with one leg up! Wonderful character!
Reply

Thanks a lot Trevor!!! Actually he wabbles a bit and needs a stringer wire inside, but it is cool to make dynamic poses

Maybe next one will be better!
And yeah - creature making is very fun

Reply

Oh yes, trying to do gravity defying poses is always difficult. I've had to drill deep inside of legs and embed brass wire to stabilize figures.

It's always so much fun to see characters balancing in cool poses that seem impossible.
Reply

Thanks for the advice! I try paper mache inside the figure as well, cuz my dolls are "one of a kind" each so I don't make molds. Maybe I should try to scilpt something more "unstable" just for fun

Reply

That's really amazing! Paper mache structure. I love the OOAK nature of your work...Not everything needs to be reproduced...I hate moldmaking, honestly...but it is nice to have that stable, permanent copy in the end.... It's just expensive, messy, and annoying to do it.

Reply

OMG

It looks like every medium has problems! Maybe you should rest for a while and make an OOAK doll, it's really fun!
Reply


Haha! It's a good idea. Mold making is not very fun, but it gets better after you do it a lot. I mostly like to make things in resin because I don't have to worry about them breaking...well, at least not quite as much.... I have some OOAK sculpey originals from my youth, and they're all broken in some way.
Reply

Yes, polymer clay is so fragile! Too bad I have allergic reaction to resin

But good artist can make a masterpiece out of anything (like a pumpkin for example

) Than again, even best materials and tools won't save an artist if his arms "grow out of his butt" (as we say in Russia lol) So I have to practice anatomy and face features first

) And I bet you can make an amazing OOAK doll using resin as well! Hot Toys makes figures with real hair and clothing and it looks fantastic!
Reply
(1 Reply)