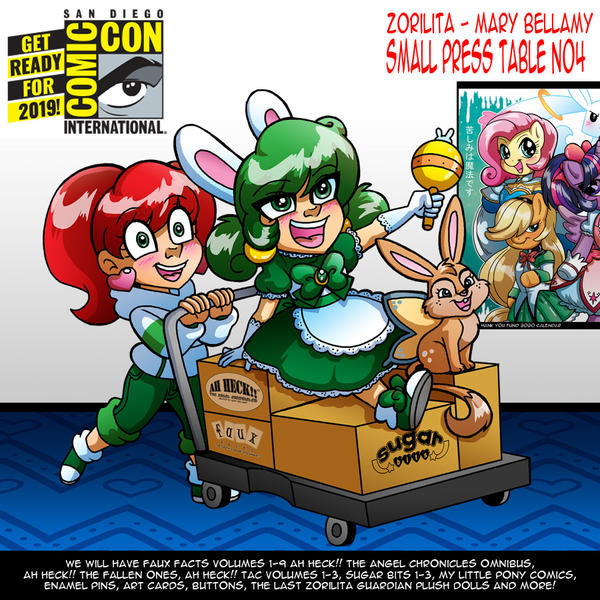 Comic-Con is right around the corner... It will be the 50th anniversary! We'll see you there in the same place as we've always been Zorilita - Mary Bellamy Small Press N04! Our new books are Faux Facts volume 9 and Sugar Bits volume3 plus an exclusive enamel pin! Come by and say hi.

I am also open to commissions via Patreon or via email. You can DM me here or email at zorilita at gmail dot com. I do not take requests or trades.
Recently I have been able to do many pin-ups for my Ah Heck!! series as a result.

Check it out here www.patreon.com/zorilita