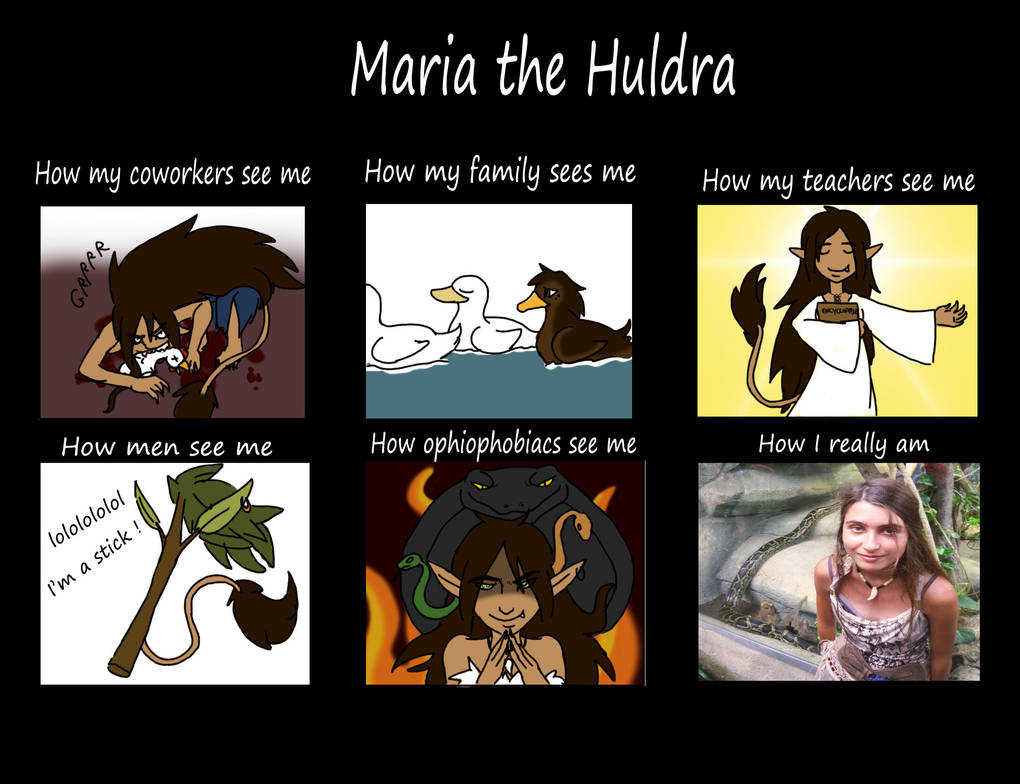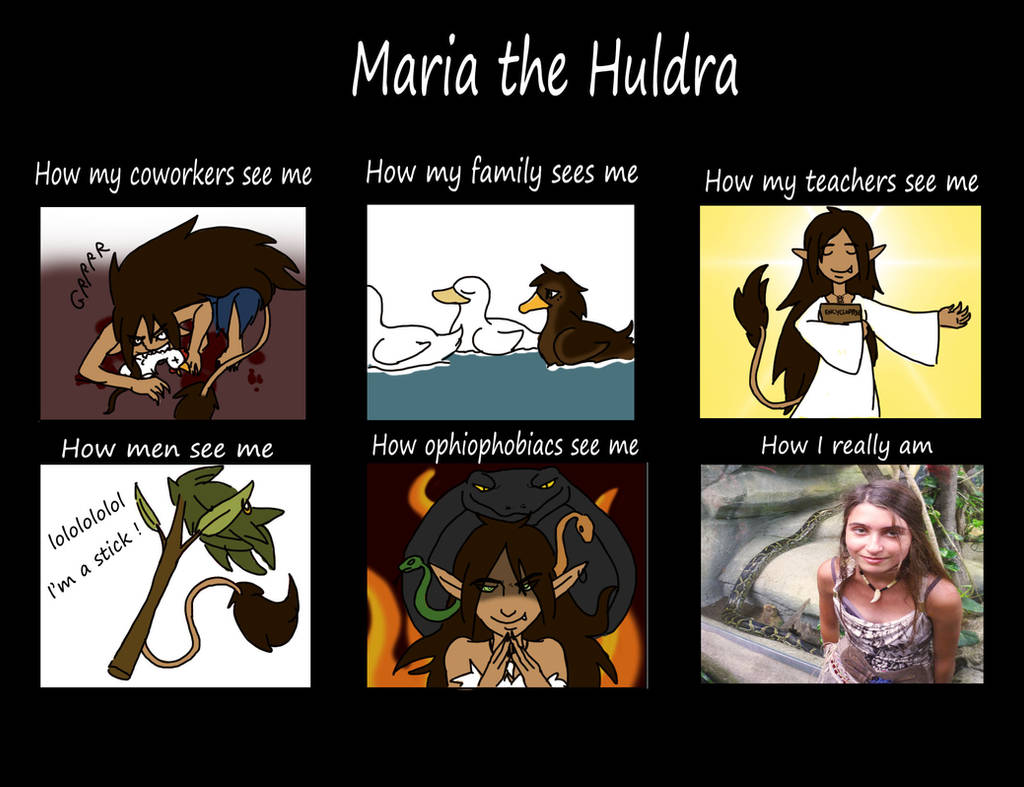 Watch
-My coworkers :
they call me "Pocahontas"or "wild girl" and they always seem afraid or astonished when they see me doing...everything : eating (because I don't eat a lot when I'm surrounded by people and I like to bring meat to school), running (I often run...), combing my hair (well...)...
-My family :
I often feel like a stranger with them. Each time they speak to me, they only ask about my studies and then, they annoy me for not knowing how to drive yet.
-My teacher :
They always overestimate me. And they think I'm a genius é_é
-Men :
When I'm with a man I like, I feel like a wooden stick with hair and big black eyebrows...And nice clothes T-T. It's strange because when I'm alone in front of the mirror, I see a beautiful young woman.
-
Ophiophobiacs
(people who are afraid of snakes) : MWAHAHAHAH !! I'm their worst nightmare !
-
Reality :
...Hello...I'm Mary...And this python is gorgeous !

I feel the same way... why should I have to drive when I have two perfectly good legs

Reply

Exactly ! Sometimes it feels like it's a crime to not own a car :/
Reply

Im currently in college and so to my sisters it is a crime because that means that they have to come get me for breaks despite the fact that me learning how to drive does not make cars fall from the sky for me to drive whats the point of learning if you have nothing to drive and dont have the money to buy one
Reply

M -

You
are definitely gorgeous. . .


R
Reply