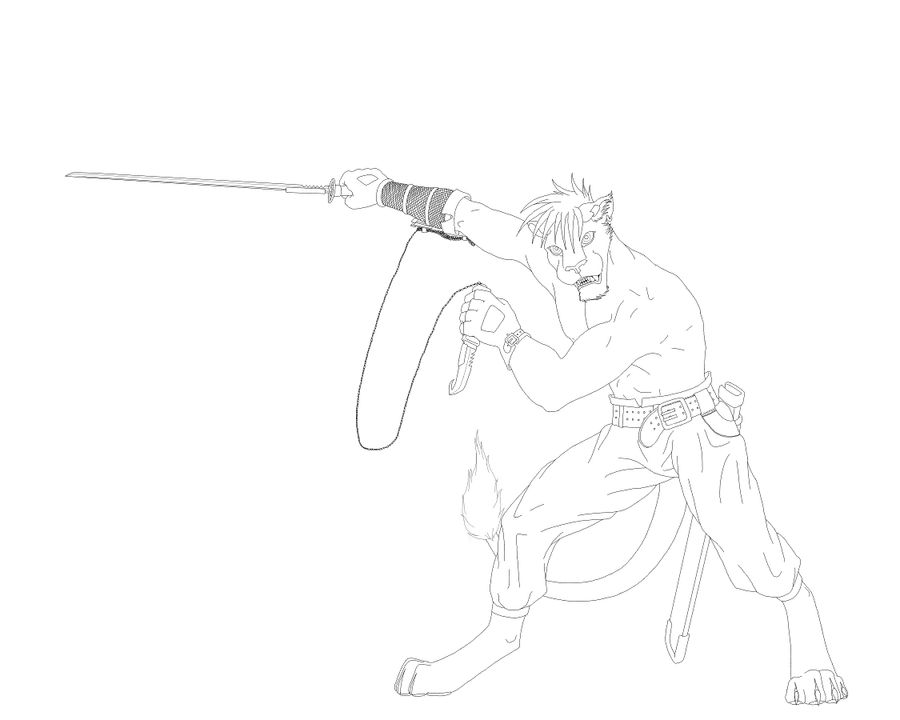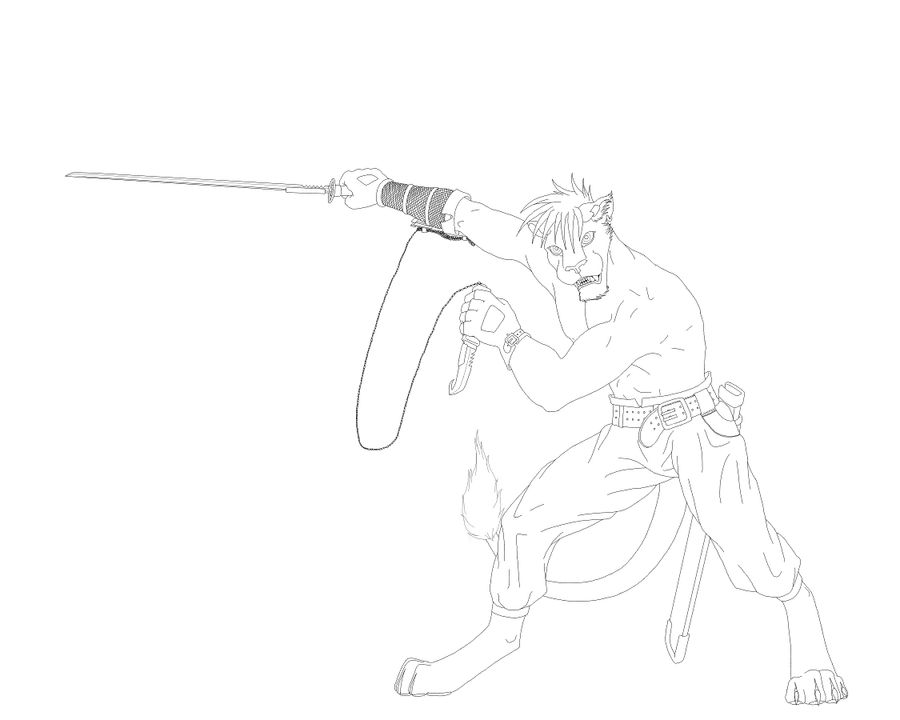 Watch
Decided to draw Marupa again, this time with his new design. Believe it or not, this is a quarter the working-resolution (nearly 5000x4000!) cause I needed the insane detail. Yes, I'm crazy, no, it's worth it. But anyway, here he is. Marupa, having just been pushed back and ready to fight back. This will be one of four, as I'll be doing overlays over each finished colored piece, so I can show off each piece of his clothing as I draw it.

Wow, Marupa! Very, very nice! Very crisp (a result of the über-high res, I bet

. And very good drawing!
I have a question about the sword, though ... is it supposed to be bent? or straight? 'cause there's an odd bend in the way it's drawn. A bend away from the viewer
Reply

Hmmm, not sure. The sword itself looks straight, maybe it's the handle?
Reply

yes, I'm sorry I should have been more clear. The handle is straight, the weapon is straight; but, there's this bar thing that looks as though it connects the two, and that is at an angle, so the blade goes away from the viewer. I don't know if this was intentional, but I notice it.
Reply

hot damn xD Maru drew!
and it looks hot btw : D!
Reply