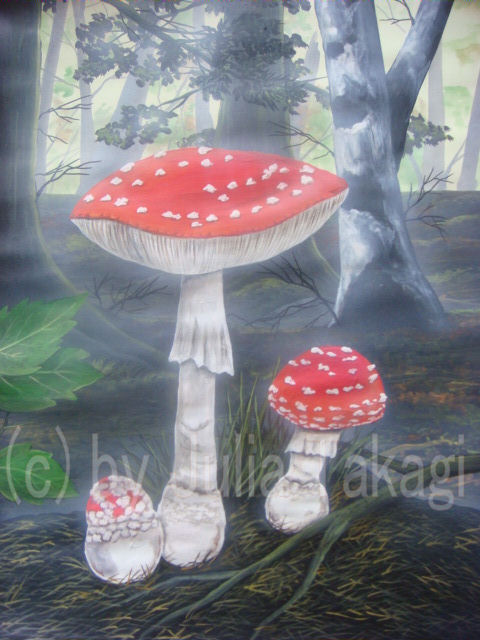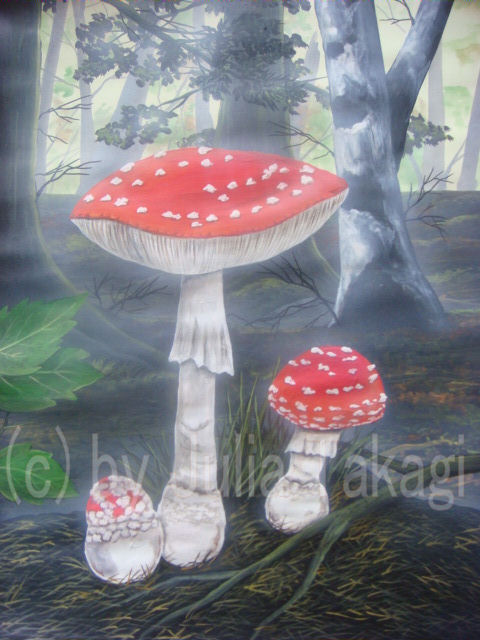 Watch
This is my first mushroom painting ever

I just did it for an exhibition, which I will probably have later this year. I was asked to paint 5-10 mushroom-paintings for it.
It' really fun and challenging, because I've never done it before.
This is amanita muscarina,
done with acrylics, watercolor and airbrush on paper.
Reference for the mushrooms where several photos, backgroundpainting, just my imagination, but I stuck to the typical surrounding, where such a mushroom could appear.