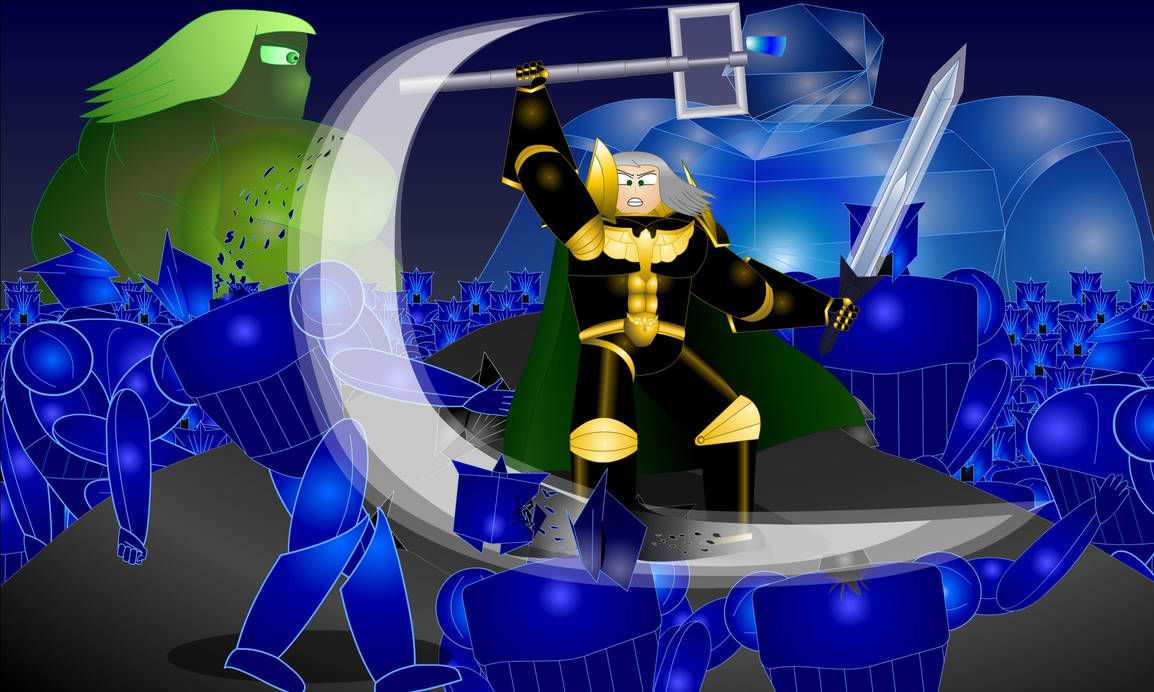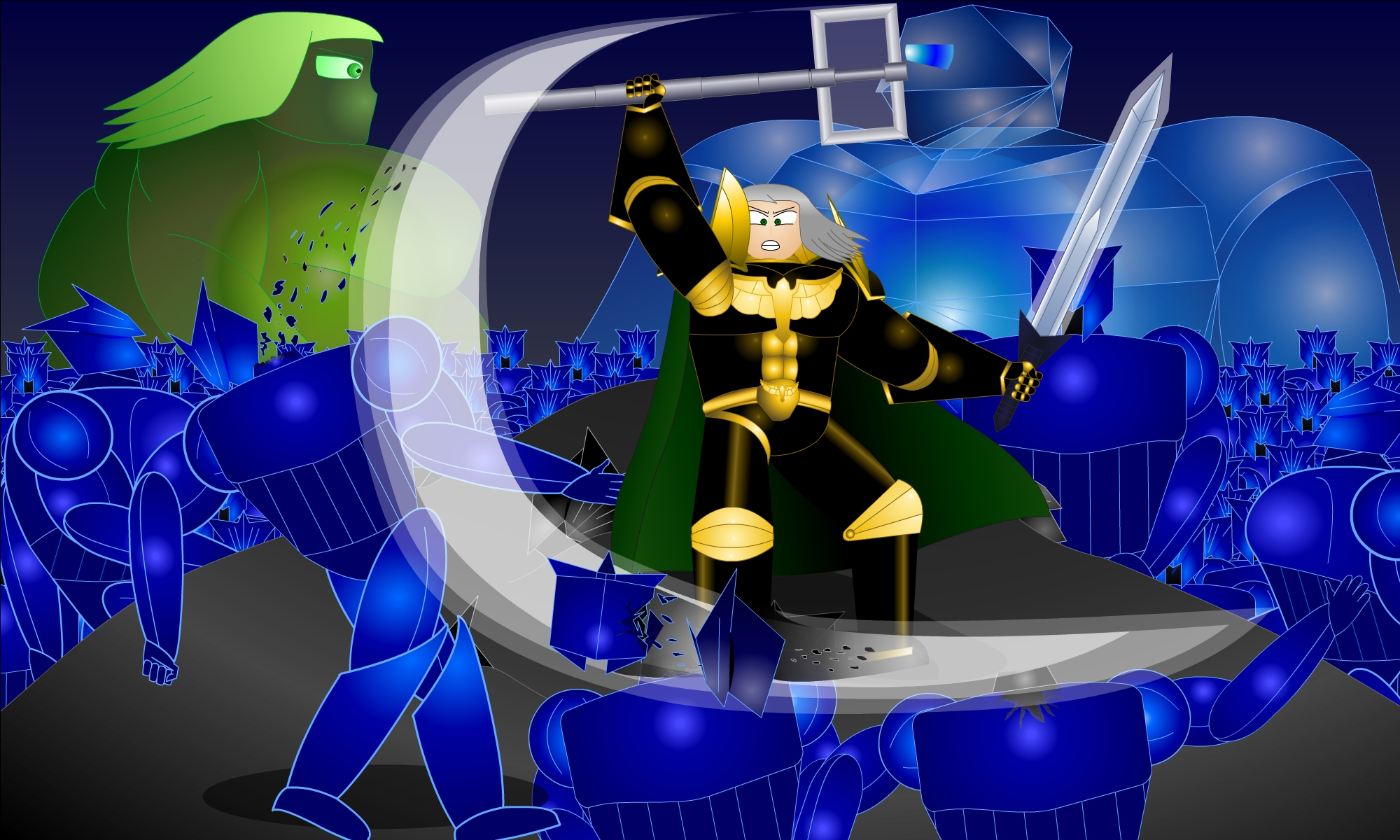 My 500th picture.

I hope this is an improvement over
[link]
- another battle, this time with Bharada and a (hopefully improved) Asmodaeus.
Enjoy!

All characters, except for Bharada, are mine.
Bharada is

's character. Thanks again.


Reply

This looks amazing, and the background is stunning too!
Reply

Reply

Nice~!

Reply

Dude I notice your also joining in that OC clashers, XD I have a tough choice between OCs my Mechas or my Heavy girls (I would allow Allin and Sonya but I wan't to allow a plus size character to get acceptence out there in systems)
Mechas
[link]
or my heavy girls
[link]
XD and worse I have to choose between the two after lol
Reply

Maybe if you have Sandra, and her Super Move could summon Serenity!

Reply

Actualy I had an idea like that but with Serenity and Tamahawk, Serenity has the classic sword attacks for two of her moves, her missles for range, and her sheald bash.

Her special calls in Tamahawk, she activates a sphere sheald and half way as the sheald closes from the floor up, Tamahawk jumps in and birages the stage with his missles, and then when all missles are lounched (except for 2) He arms his tamahawk missles and locks onto his target(s), (since he has 2 missles if its 2v2 the missles go 1 each if its one target it does more damige since its two tamahawk missles on one target lol)

Sara, is similar, (she won't have her small gun but she will have her rocket louncher) its easy to dodge, but does alot of damige, its a good range weapon but slow to fire again (except for special). She can punch, kick and smash her foe with her rocket louncher. Sara's special, like I said is similar calls in Sandra, who jumps in with her minigun arm, and heavy duty flame thrower, Sara stands beside her and both kneel in the soilder style kneeling, and both blast heavily at the foe or foes. The rocket louncher takes a 2nd function for special tho, it lets Sara shoot rapidly miss back and worth the two guns then blasts both at the same time.(again since there is two of them they can split targets).
Reply

I see.
Well, I'm out of ideas!

But you actually have four Special Moves, and one Super Move.
Reply

XD There was a change to Sara special instead Sandra comes in a drop ship drops a big turret (players can't stand on it cause it has a tesla feild), and a powerful beam which Sara controls, once the turrets out of energy, the drop ship picks up the turret and Sara jumps back out of the stage

lol specials and stuff are easy to think off especialy when I already thoght of many game ideas before (the picture I showed with you with Sara and Sandra was one of those game ideas XD )
Reply

That's pretty elaborate.

Just so you know, we are being tasked with making the sprites ourselves (with the aid of templates, admittedly).

Reply

Outstanding battle sequence. My money is on Bharada!

Fantastic job.

Reply

Reply