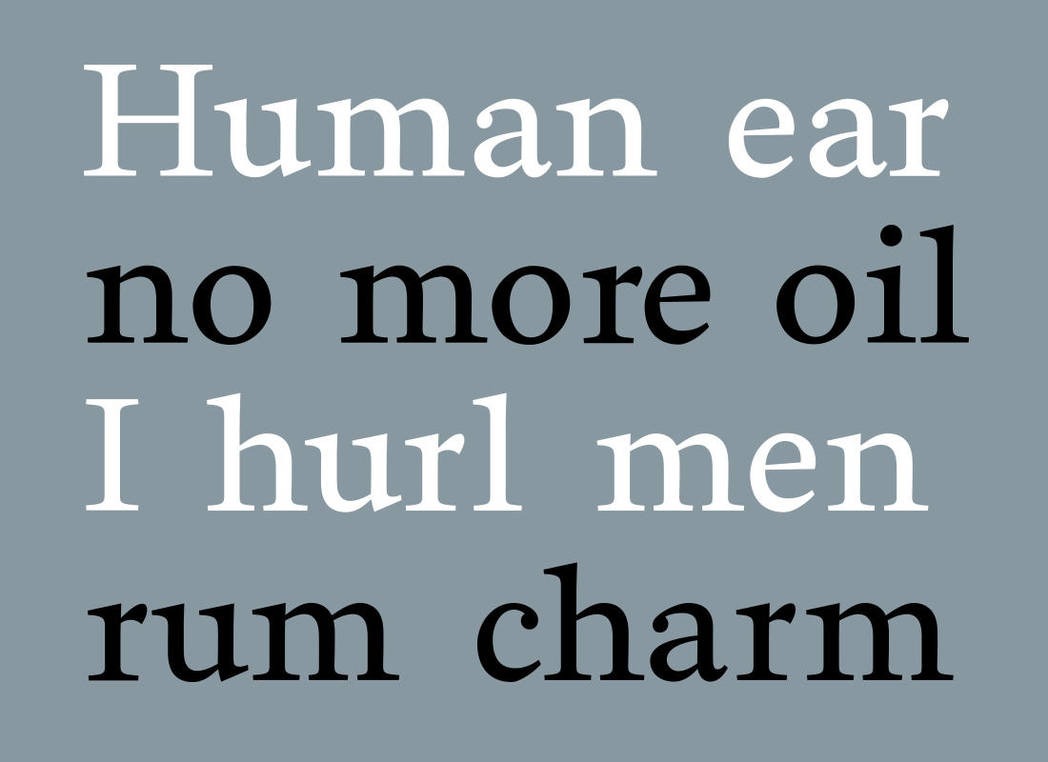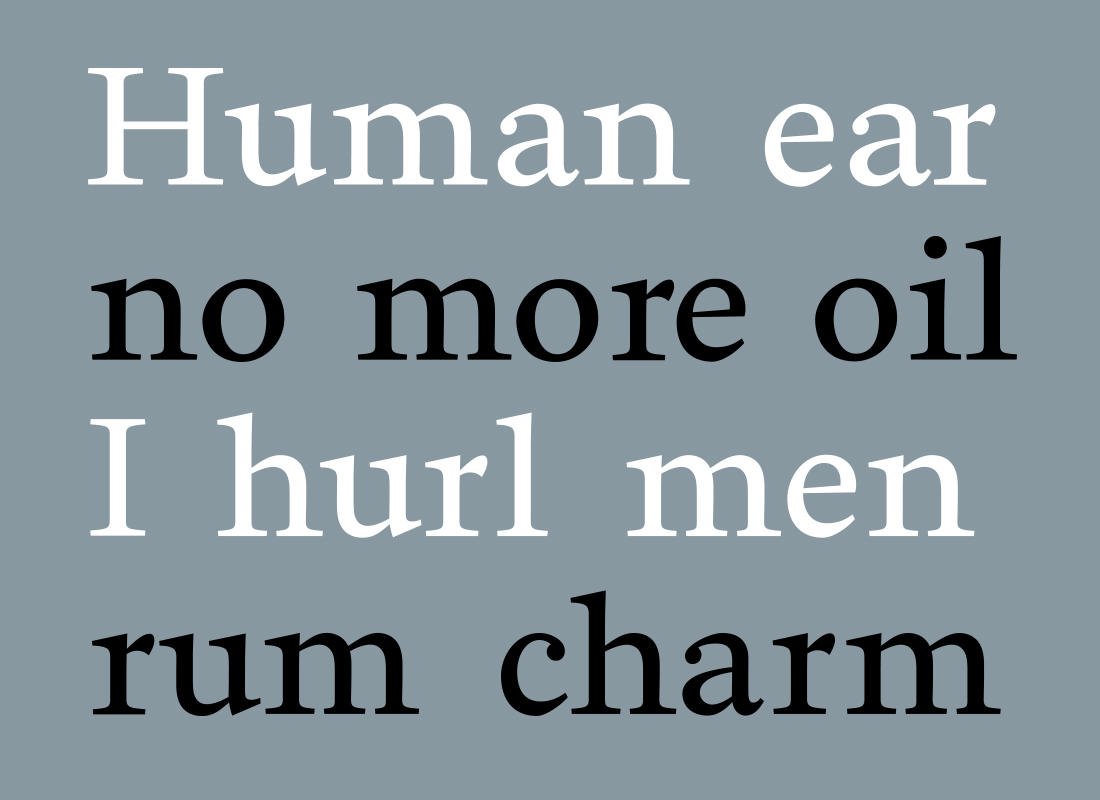 Watch
Daser (v.1)
____________________________________
Here's an image of the typeface Daser, which I made to accompany my article "
How to design a typeface (Part 3)
". The name "Daser" comes from
dA ser
if.

Do you release your typefaces?
Reply

You know, I've always wondered, so I must ask...

What leads you to choose the words you do? I've seen this in other examples of typefaces as well. They'll be real words, they'll often include phrases "I hurl men", for example, but nothing ever makes sense.

Why not just use the alphabet? Or use phrases that have more logic to them?
Reply

Using the alphabet doesn't give you an idea of the rhythm of a typeface. That's why type designers tend to do this typographic waterfall. If the message makes sense, it could be mistaken for sending a message. So type designers try to come up with nonsensical sentences. It's a bit of a joke.

With the Daser typeface I miss a lot of important letters, among which the /t and /e. That's why these phrases are even more nonsensical, because there are only so many English words with the letters I designed so far.
Reply

That makes sense. Thank you for explaining it. Now I won't be overwhelmed with a desire to find some arcane meaning anymore, lol.
It seems to have had the opposite effect on me. I look even harder for a meaning

Reply