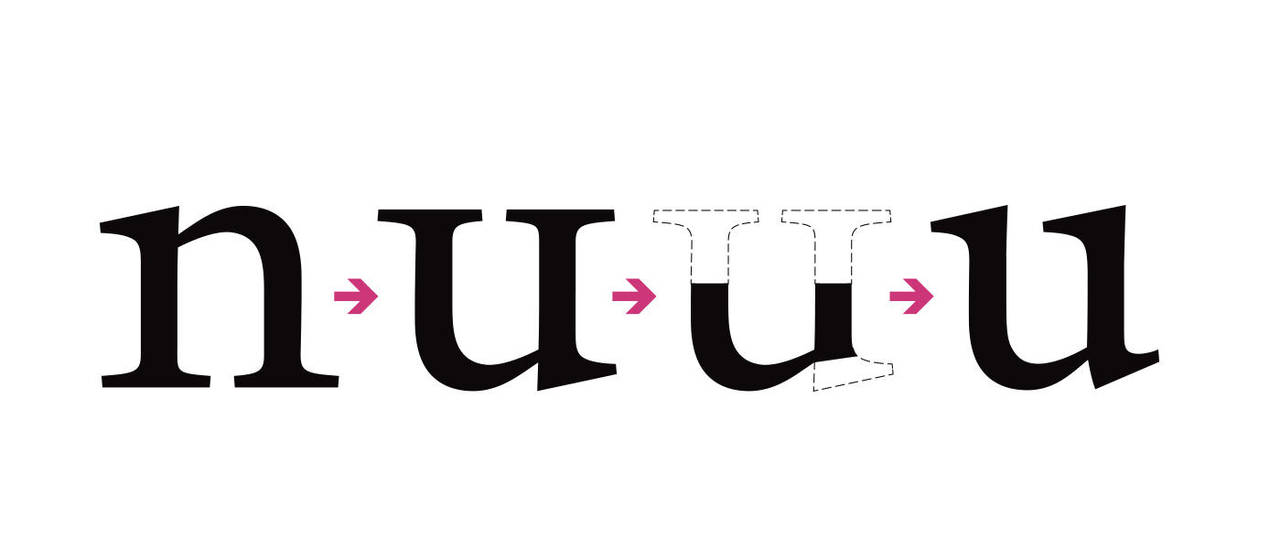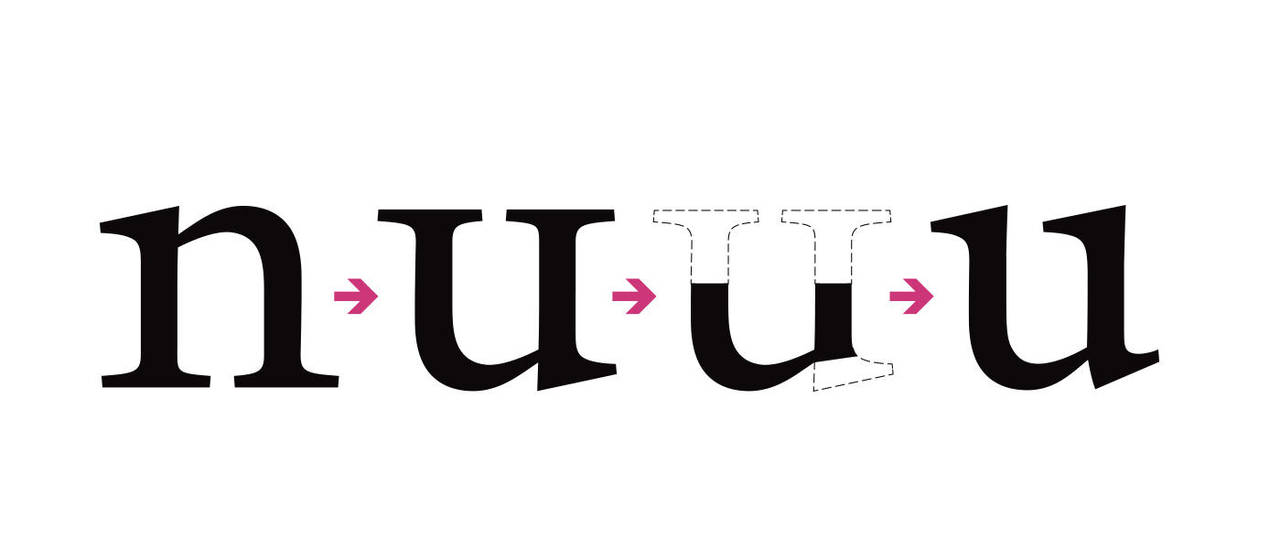 Watch
Here's an image of the typeface Daser, which I made to accompany my article "
How to design a typeface (Part 3)
". The name "Daser" comes from
dA ser
if.
Here's a quick way to design transform /n into /u.

In lots of fonts an N is just an upside down U. One of the things made very obvious to anyone like myself who is very in love with the name "JUNE"

Reply

In sans serif fonts, yes. Usually some optical adjustments are still made after rotating the letter though. In most cases (or rather, in case of most professional typefaces) the two letters are not exact copies of each other.
Reply