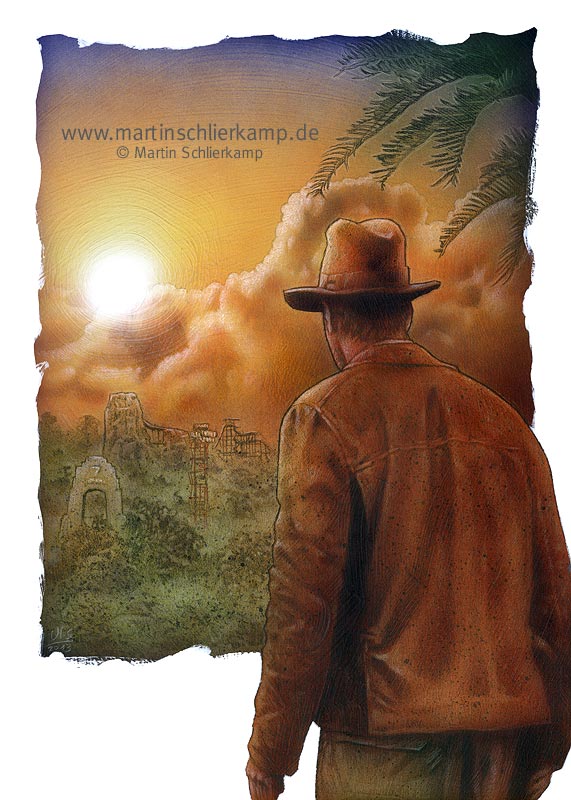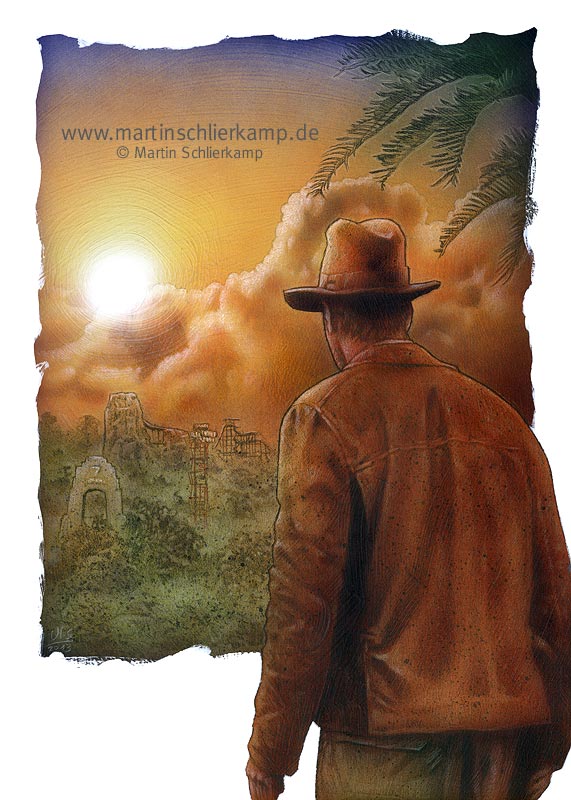 Watch
Poster illustration for the third annual summit of Indy Gear Italia
Private Commission
[Acrylics and colored pencils on gessoed MDF board, 35 x 49 cm]
I was commissioned to provide a poster illustration and design for the third annual summit of the members of Indy Gear Italia.
The layout was supposed to reflect (but not copy) the layout of my 2009 Cologne summit poster, this time not showing the Cologne cathedral sitting in the midst of the jungle but the Movieland Studios Park where the summit is held.
I liked the idea of finding a new take on my old layout and I'm very happy with the final piece.
These are my first quick idea sketches:
martinschlierkamp.deviantart.c…
This is the approved layout sketch:
martinschlierkamp.deviantart.c…
Here you see me painting the piece:
martinschlierkamp.deviantart.c…
This is the final poster design:
martinschlierkamp.deviantart.c…

Man.... you're good... you are good.
Reply

I really like this bud.
That slightly forward leaning stoop that is pure Ford is brilliant!
Reply

Thank you, Mark! I first thought about posing for this myself, I have both the jacket and the hat. But that never would have worked, no-one stands or moves like Ford. I'm glad I know the movies in and out and knew where to search for the reference.

I'm so glad you like it!
Reply

Rough guess tells me the still is from the opening of Raiders when he's checking the map? and if I'm wrong it's Temple of Doom but I don't know where lol
Reply

It's from Temple. When Indy is being led to the villagers' shrine for the missing Sankara stone. It's not a resting pose, Indy's moving through the frame, so it's hard to spot.

Reply

LOVE IT!
I like how you evoke Indy without using the same ol' same old image references. You don't have to see Ford to know its him! The pose brings you into the journey right behind him.
Reply

Thanks a lot, Mike! That's what I was after, you follow Indy into his next adventure.

It's getting tougher to find reference that hasn't been used to death, but I try hard to come up with unusual angles or new compositions whenever possible.
Except for my recent SW sketches, that was pure fanboy self service... :-D
Reply