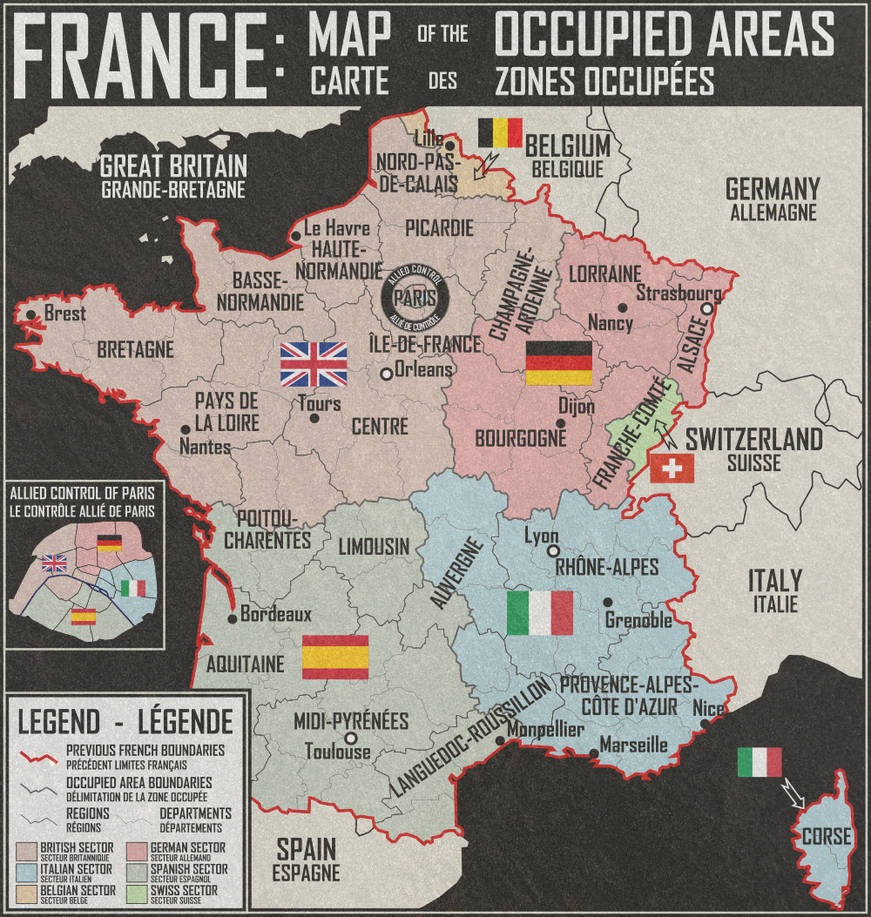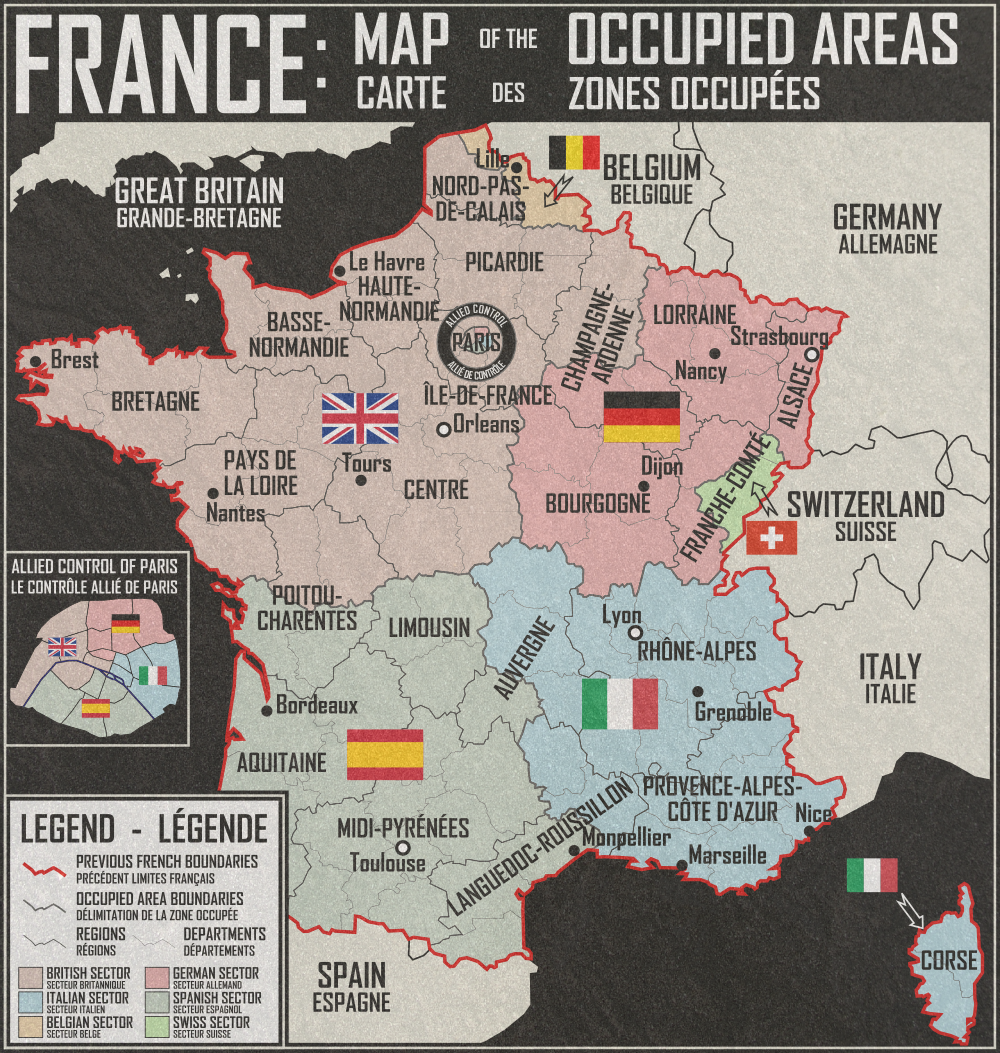 Watch
This was a fun map to make.
NOTE: I do not speak French, and so take no responsibility for the accuracy, or lack of, of the Google-translated French text in this image
It was based on this map of the
Occupation Zones of Germany
, I decided I wanted to attempt to copy the same style. I turned the occupation on its head, and divided France between its neighbouring countries. I have no idea how this came to happen, I just wanted to try the style. I think it looks rather good.