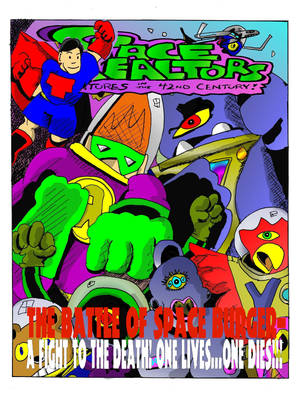 Space Realtors
A place where I will stick my comics. You can also NOT pay and follow me. Why would i tell you this. Because you can't make money on digital art. So why bother.
---

GaL 25 - The Ark And the comet p1 ENG
Description
GET A LIFE!
EPISODE 25: THE ARK AND THE COMET
EPISODE FOLDER <<
COVER (ITA) <
PAGE 1 (OF 5)
> NEXT
Art by thetruejack

Story & lettering by Franco Villa

Edits by
Luca Salvadei
&
Cristian Di Biase
.
English edits by Zac DeBoard

NOTES
Welcome to the latest installment of
Get A Life's Mysteries
.
Years ago, the official
Martin Mystère
books featured an alternate universe known as "Toon Dimension": a place where some Bonelli characters exist in a cartoon-y form.
One of these weird universes includes a manga version of Martin Mystère, whose adventures are nonetheless in continuity with all our
Get a Life!
comics: only the art style is different.
What happens when a comic book based on the unknown becomes a skeptical comic book, featuring rational opinions and rejecting everything fantastic and imaginative?
The comic book becomes boring and unpleasant. And parodies will follow.
Image size
960x1358px 1023.59 KB