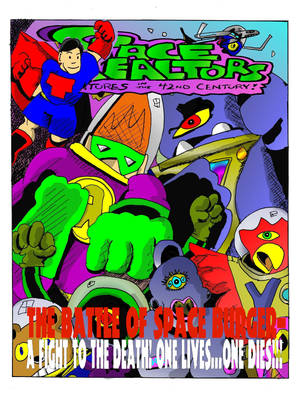 Space Realtors
A place where I will stick my comics. You can also NOT pay and follow me. Why would i tell you this. Because you can't make money on digital art. So why bother.
---

GAL - The Double Edged Gospel! part 2 - p4
Description
GET A LIFE!
THE DOUBLE EDGED GOSPEL!

PART 2
PREV <
> NEXT
Art by Marko Ramljak

Story & Lettering by Franco Villa

Ideas by Ibai Canales

Edits by Zac DeBoard

NOTES
Story folder
Here is the
volcanic crater of Zendan-e Soleyman
.
As this crossover aims at being balanced, here comes the personal story of the Brothers, after the details about Martin.
Image size
960x1321px 792.32 KB