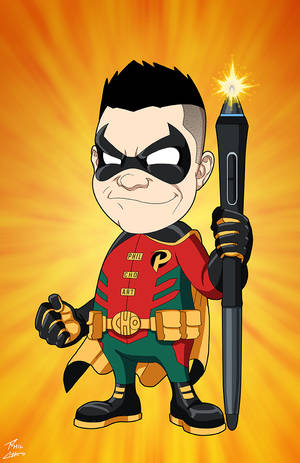 Phil Cho Super Fans
Get access to exclusive artwork including sketches, inks, and high definition pieces here :)
---

GAL - A Martin for All Seasons - part 4 - p8
Description
GET A LIFE!
A MARTIN FOR ALL SEASONS (PART FOUR)

PREV < PAGE 8 > MAIN GALLERY
Pencils by
Marco Maccagni

Inks by Daniele Busnelli
Story & lettering by Franco Villa

Edits by Joe Teanby

NOTES
The Hexagon Collective is actually a brain who belong to... Alfredo Castelli, the creator of Martin Mystère.
"A Martin For All Seasons" is just one of the many 2015 events that celebrated Alfredo Castelli's 50 years of career in comics-making.
The last panel is a list of some of his many creations:
- Docteur Mystère is an ancestor of Martin Mystère, living Jules-Verne-style adventures in the late 1800s;
- Martin Mystery is the cartoon version of Martin Mystère;
- Anni '30 is an alternate timeline where Martin Mystère's adventures take place in the 1930s;
- "new adventures" and "colours" are hints about what the future of Martin Mystère's comics will bring.
Thank you for reading!
Image size
960x1344px 603.83 KB