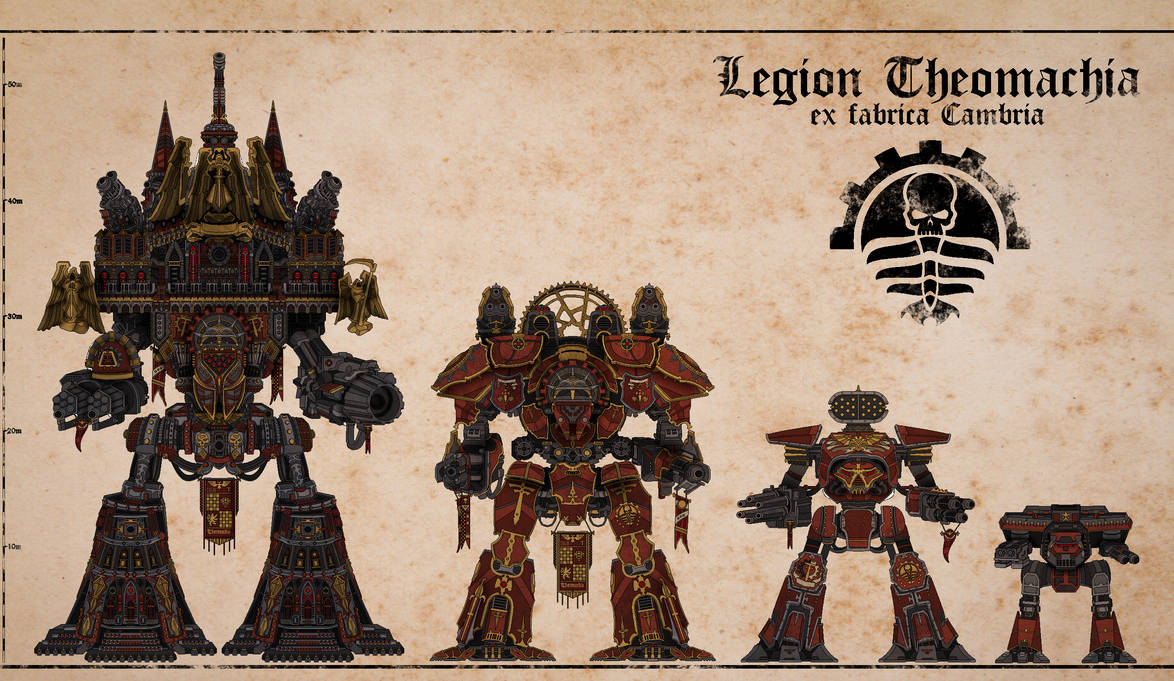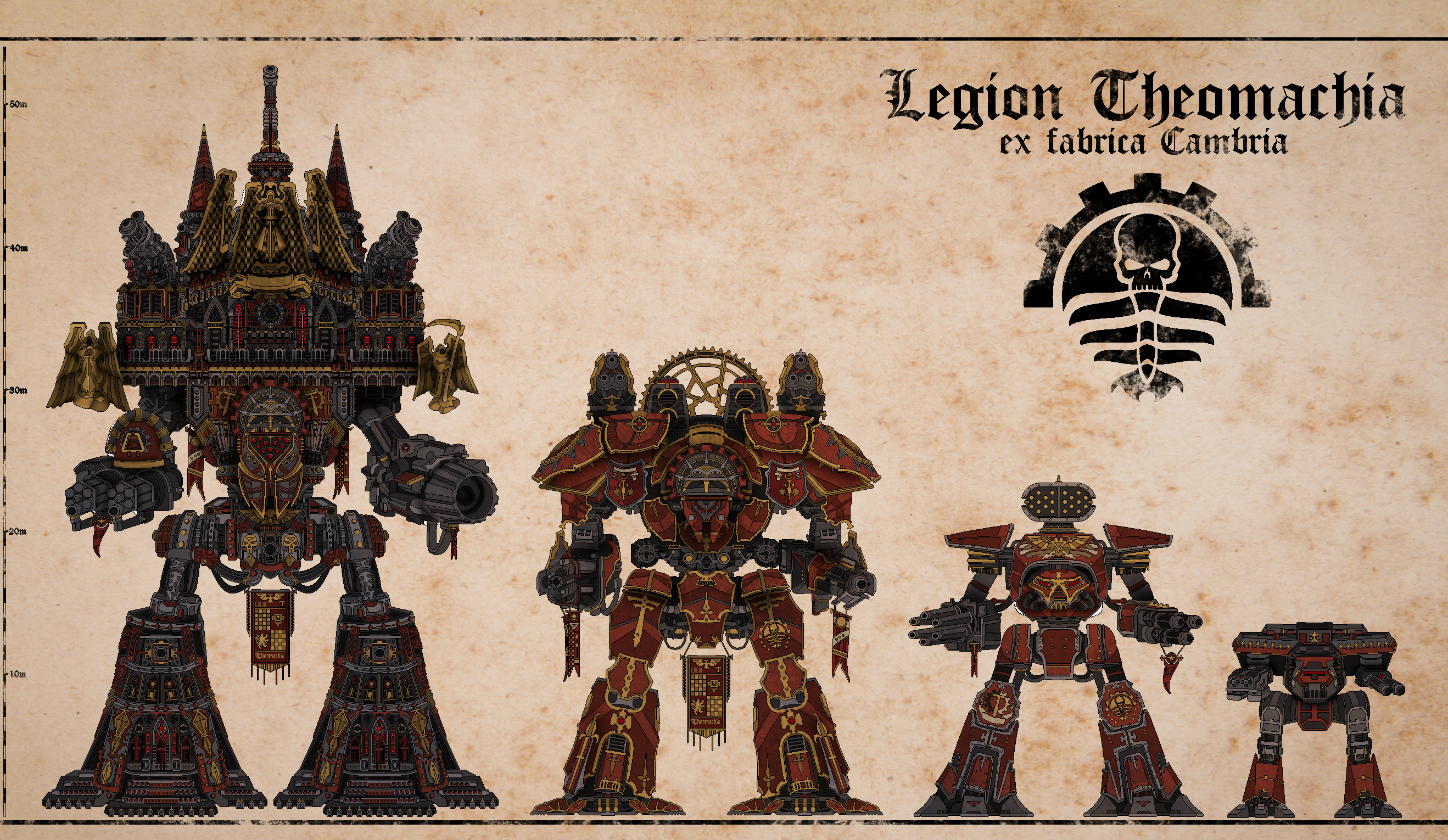 Watch
Proud and undefeated, ten millennia in existance, the god engines of Legio Theomachia serve the Priesthood of Cambria in the Omnissiah's name. By the creed of Mars and the Imperium they vanquish all those blemishing the blessings of technology and estates of humanity. These titans, instruments of the machine god, are the revered pinnacle of the skitarii legions of the annual Forgeworld, a ring a million planets worth, heart of the Gondwana Sector.
Warhammer40k fanart.
Background texture:
Designed by jannoon028 / Freepik

The detail is insane! Great job

Reply

Reply

Reply

Praise the emperor and hail the empire
Reply

Reply

I'm a big Warhammer fan, so to find this little gem kinda made my morning.
Reply

Fantastic. You have quickly become my favourite Deviant-Artist. The ships you did were amazing, but in reality the Titans with their details and especially the mind.blowing perspectives put it into a whole different level.
For this showcase, i would have 2 suggestions.
Put a footsoldier into the scale, at the right.
And possible, put something like a tank into it as well. No Landraider or Baneblade, just a "stock" Lemon Russ or something.
Will we see a Killabot eventually ?

Reply

You're too kind.
I will do size-charts and scenes with other units to scale, including some footsoldiers in the future, but of course there are so many projects to do, it might take some time.

Sadly, I can't promise a Killabot in the future. I do love the orks in many 40k stories, but their miniatures were never really appealing to me... perhaps I might do my own spin on some of their units one day, but that would be a long way off!
Reply

But what the Imperium doesn't realise is that things that big and top heavy can easily be blasted to the ground with enough Rocket Power.
Hell, I bet even a nit-wit Ork could override a warlord titan and completely devastate that piece of overly eccentric tin by going full 'Dakka' or whatever they do.
Reply