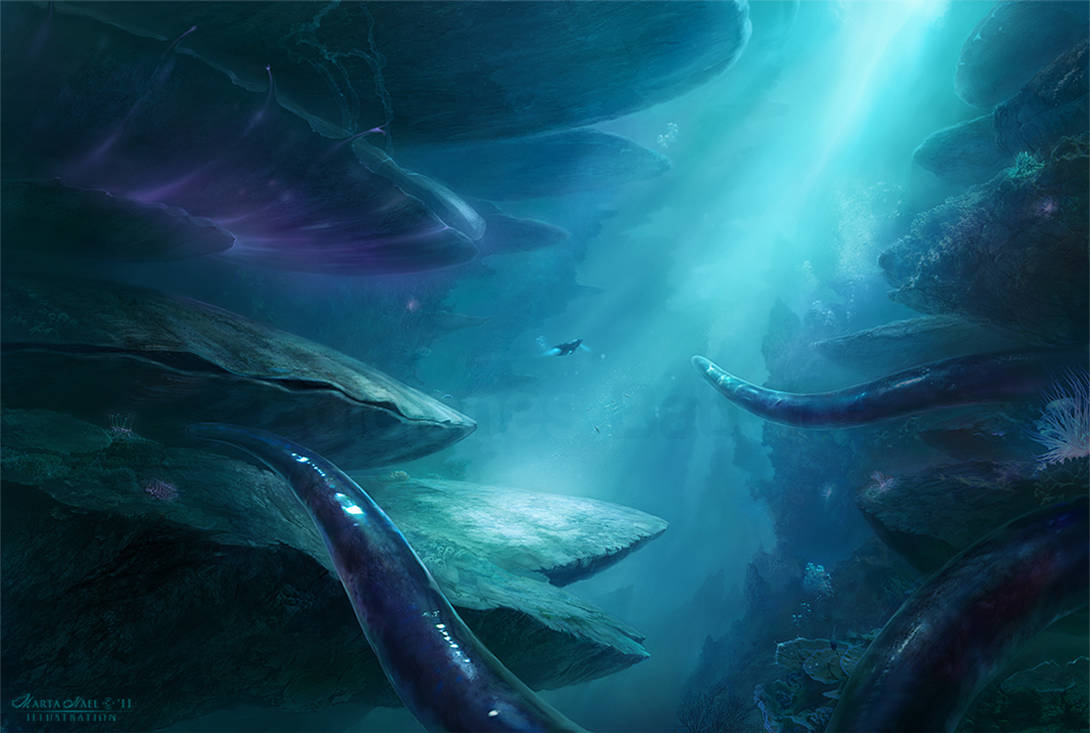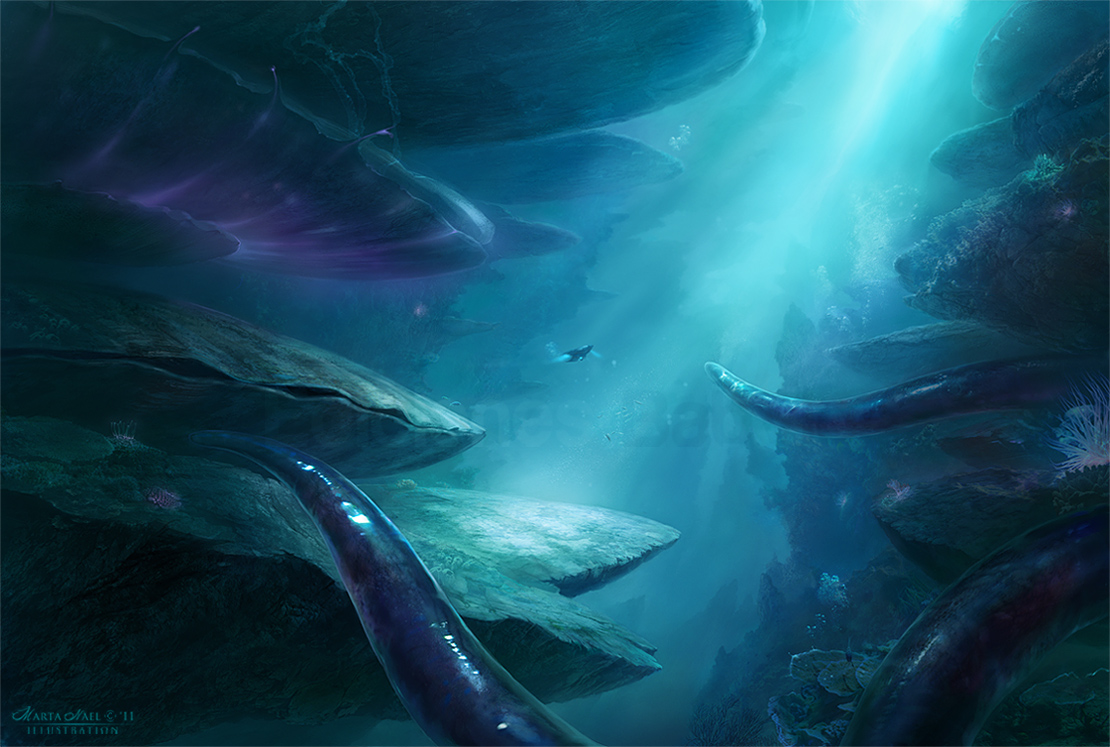 Watch
And yet another landscape for Ediciones Babylon
[link]
Fully painted from scratch and some textures from cgtextures used. Took about 48 hours and size was about 9000x6000px to be printed at 90x60cm.. huge canvas!
woo.. it's my first time painting underwater stuff and it's been tough! But I really enjoyed painting the bioluminescent effect and those tentacles!!
I'm sorry for the watermark, but I had to add it because of Ed. Babylon.

Facebook:
[link]