Description
Yay! After a while, I'm uploading some digital impressionism stuff again.

I painted this a loooooooong time ago.. on October 2010!! as concept art for Evil Spell, a game developed by Dark Ride Studios. The game didn't make it finally and it wasn't finished. So I'm allowed to post the images I painted for them finally and sell them as prints

She had to be sexy and evil

As far as I remember, I looked at some images from Megan Fox, Miss Mosh and myself for the face. I also took some pictures of myself as reference for the pose! lol It was really funny since I put myself on some clothes similar to these but I didn't have any guns, so I just took some glass jars to emulate the pose.

I've currently finished my first realistic woman painting, which I'm going to submit soon, and it's funny because I felt digital impressionism was really my style but I enjoy doing realistic characters too!(I still prefer digital impressionism though, it allows me to play more with light and color

). I wanted so badly to upload this image when I finished it. Now, after a while, I don't like it as much as before but I still like it and have a good feeling about it

I hope you like it too!
Done in about 5 days and also the time of pre-production taking pics for reference (now I'm much faster even with realistic stuff! lol). Everything painted with Photoshop CS4 + wacom Graphire 4

Facebook:
www.facebook.com/pages/Marta-N…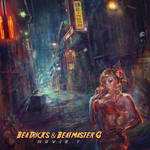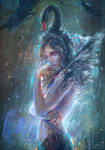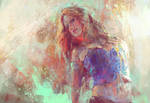 Image details
Image size
784x1000px 446.33 KB