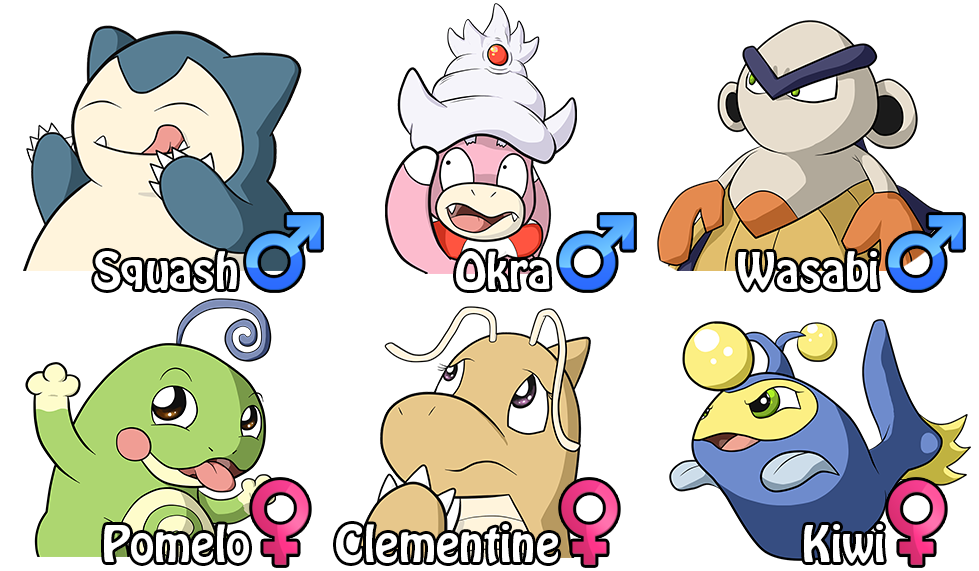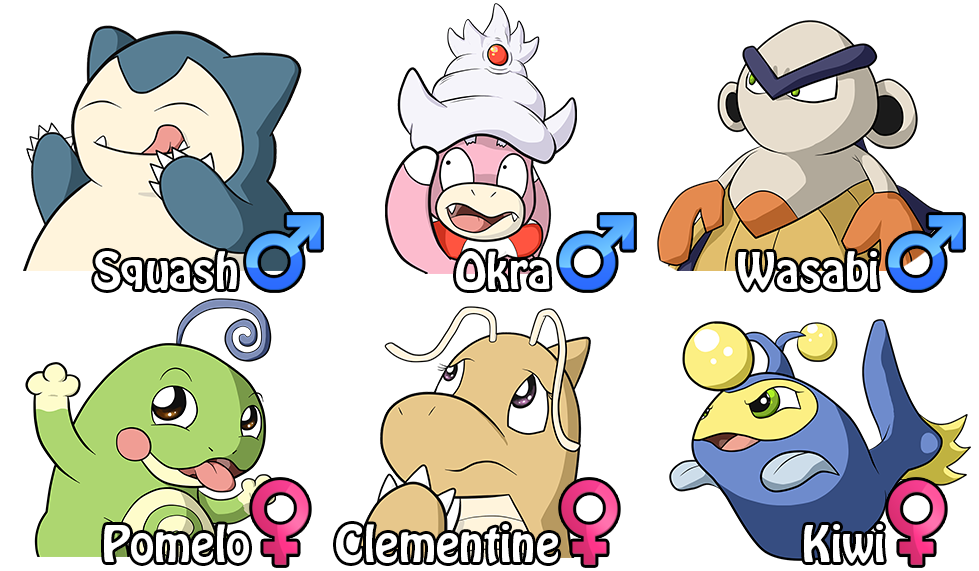 Watch
It's hard to believe I never got around to posting this, but yeah, I figure now's as good of a time as any! This is the
true
final team of the
HeartGold Wedlocke
series I did on YouTube. If you haven't seen that series yet, THERE WILL BE SPOILERS BELOW.
____.-~`*SPOILER WARNING*`~-.____
It's sad to believe that all six of the original Indigo League Champions met their match while traveling through the Kanto region.

If only Carrot and Peach were still around to take on the final fight, Red, but hey, the two new replacements did a pretty good job, I'd say. It would have been nice to have given them more personality, but they sure had some big shoes to fill.
¯¯¯¯`~-.*SPOILER WARNING*.-~`¯¯¯¯
I think that Wasabi and Kiwi, the newest two I drew (the others got their artwork before the fight against Gym Leader Blue), turned out to be a good improvement of style over the rest. I wish Lanturn's fin and Hariyama's goofy head were a little easier to draw, though.

Here's the first team, the Johto Team:
Pokémon is © The Pokémon Company