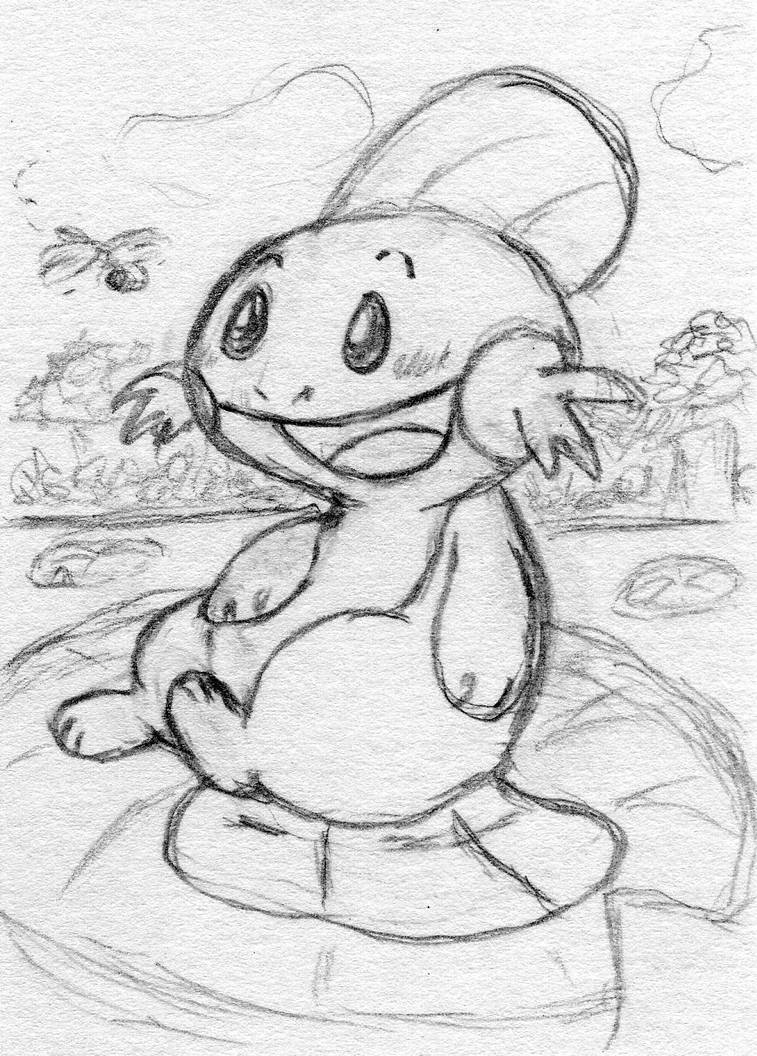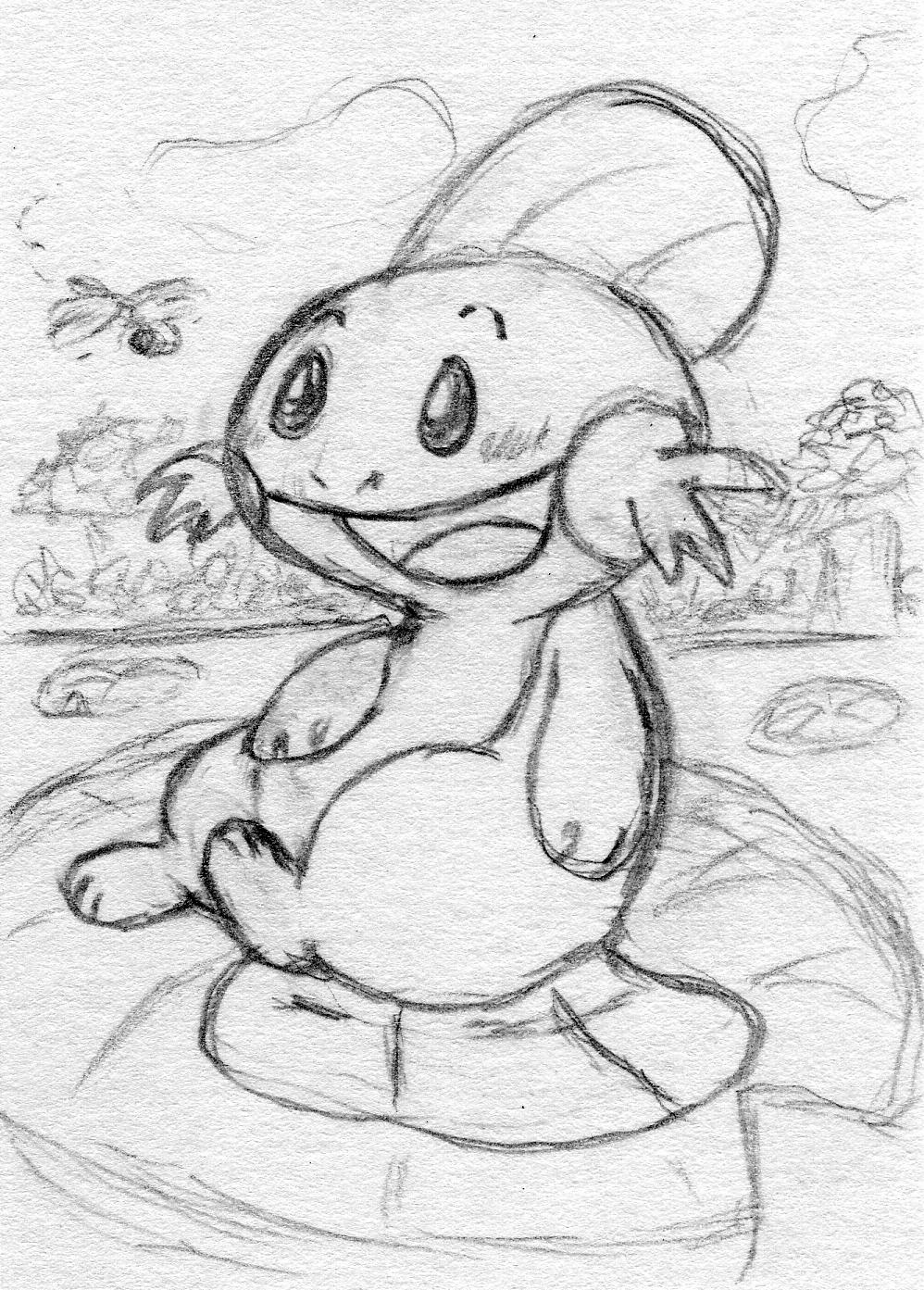 Watch
ATC #15: Relaxing on a Lily Pad
"Sometimes, the best thing in the world is just to relax in the middle of your favorite pond and watch the Yanma buzz about."
For Christmas in 2010, I wanted to draw a set of ALL of the starter Pokemon as ATCs (Artist Trading Cards) so I could give them away to some of the local kids and friends at my local Pokemon TCG League. I drew the entire set of starters in two days. Unfortunately, they were never inked (most of my ATC series aren't), but even in pencil they look kinda nice. Maybe someday I will remaster them!
Ok, now this is definitely one of my favorites from my ATC series. I really love how this adorable little Mudkip turned out!

It just looks so cheery and happy sitting on that lily pad. I'm not impressed with how its tail turned out, though, but other than that it turned out pretty nice. At least for my standards.

The background looks a little more detailed than it actually is; I just scribbled like crazy to make the trees. The Yanma was a nice little detail, though.

Drawn in December 2010.
Pokemon is © The Pokemon Company

░░░░░░░░░░░▄▄
░░░░░░░░░░█░░█
░░░░░░░░░░█░░█
░░░░░░░░░█░░░█
░░░░░░░░█░░░░█
██████▄▄█░░░░░█████▄
▓▓▓▓▓█░░░░░░░░░░░░░█
▓▓▓▓▓█░░░░░░░░░░░░░█
▓▓▓▓▓█░░░░░░░░░░░░░█
▓▓▓▓▓█░░░░░░░░░░░░░█
▓▓▓▓▓█░░░░░░░░░░░░░█
▓▓▓▓▓█████░░░░░░░░█
█████▀░░░░▀██████▀
Reply

That is awesome! Thanks!

Reply

No problem! In case you didn't see my comment, can we be friends? I like to know a lot about you and your artwork. You're a really cool guy

Reply

he on a Lotad? Sure looks like it
Reply

Its so happy! Wish I was lazing around on a pond right now. But I can just imagine a Magikarp leaping from the water and nabbing that Yanma.
Reply

Haha, yeah, that would be incredibly relaxing. Incredibly. But yeah, that would be an awkward photobomb!
Reply

Whoa... lily pad? HAH. You're gonna freak out when you see my version of Mudkip! xD

This is so cute though. <3 The fact that he's so incredibly happy makes this picture. XD
Reply

This is absolutely amazing! And, I agree that the Yanma was a nice touch c: (Of course, the tail isn't all that bad. Maybe if it didn't look like it was flattened onto the lily pad. And sorry if that came off as rude, I didn't mean it in a rude way)
Reply

Oh yeah, I know what you mean, it does look kinda squishy and weird.

I probably should have just put it behind it, but I seem to recall doing that way back when I drew this and thought it looked weird as well. Such is life trying to draw things in stranger poses, haha.

Reply