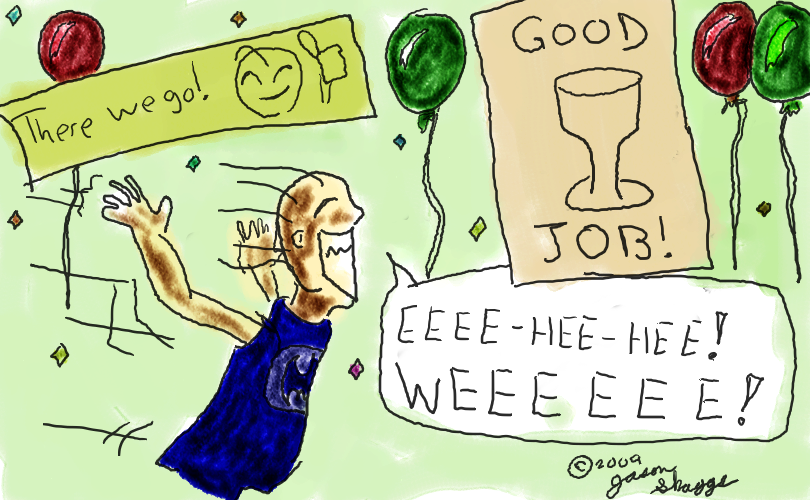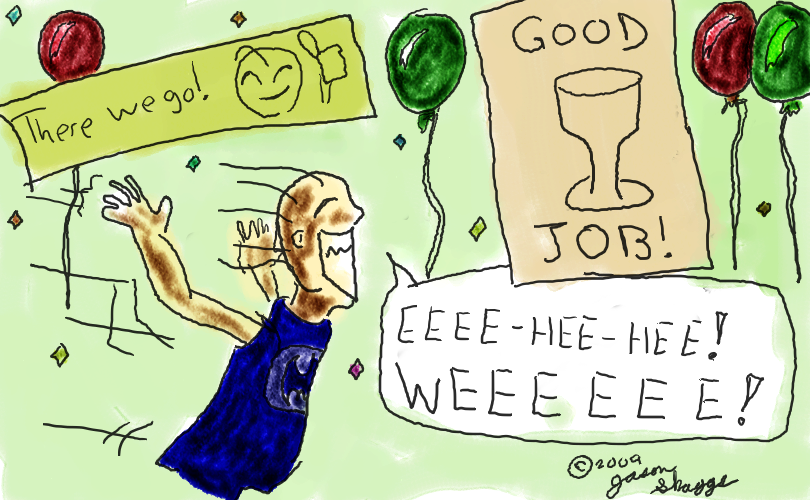 See? This is what we all need. Some random encouragement that makes us feel like complete idiots with joyful glee.

In reality, though... this is what came to mind when I finally found a program I liked to use with the tablet I've been playing with. In fact, originally it was just the "There we go" banner and a bunch of squiggly lines but I like the end result here better.

The darker colors were done with a crayon plugin, the lighter ones where "digital watercolor". Both of which sounded appropriate for my flailing idiot...