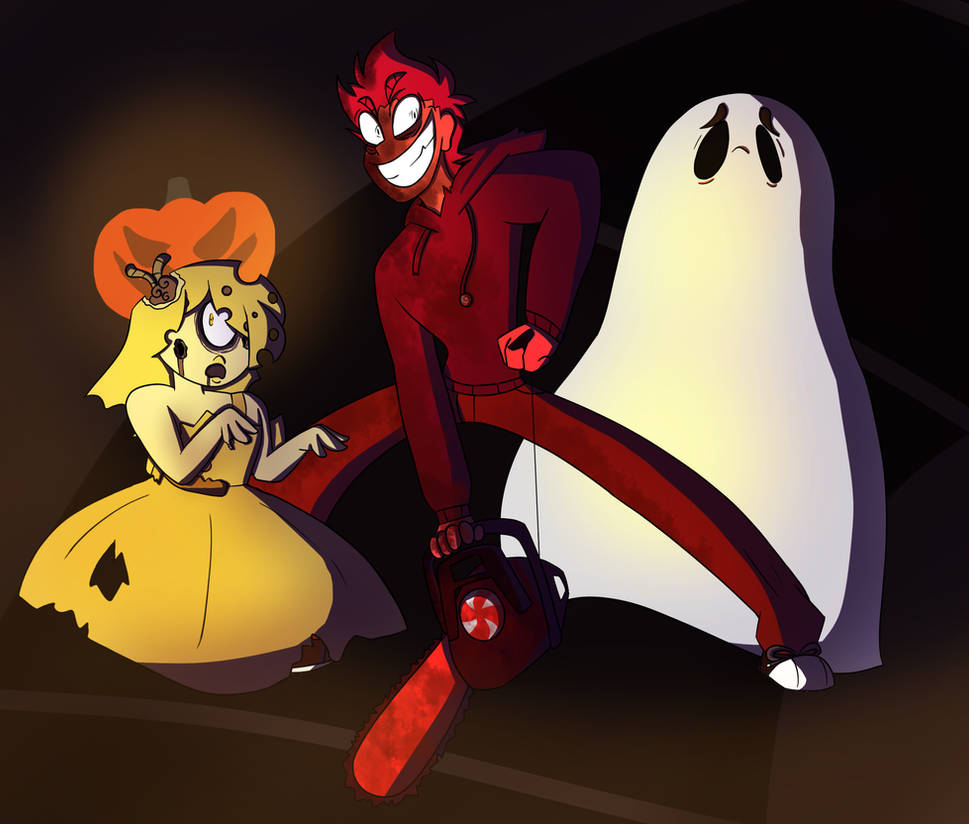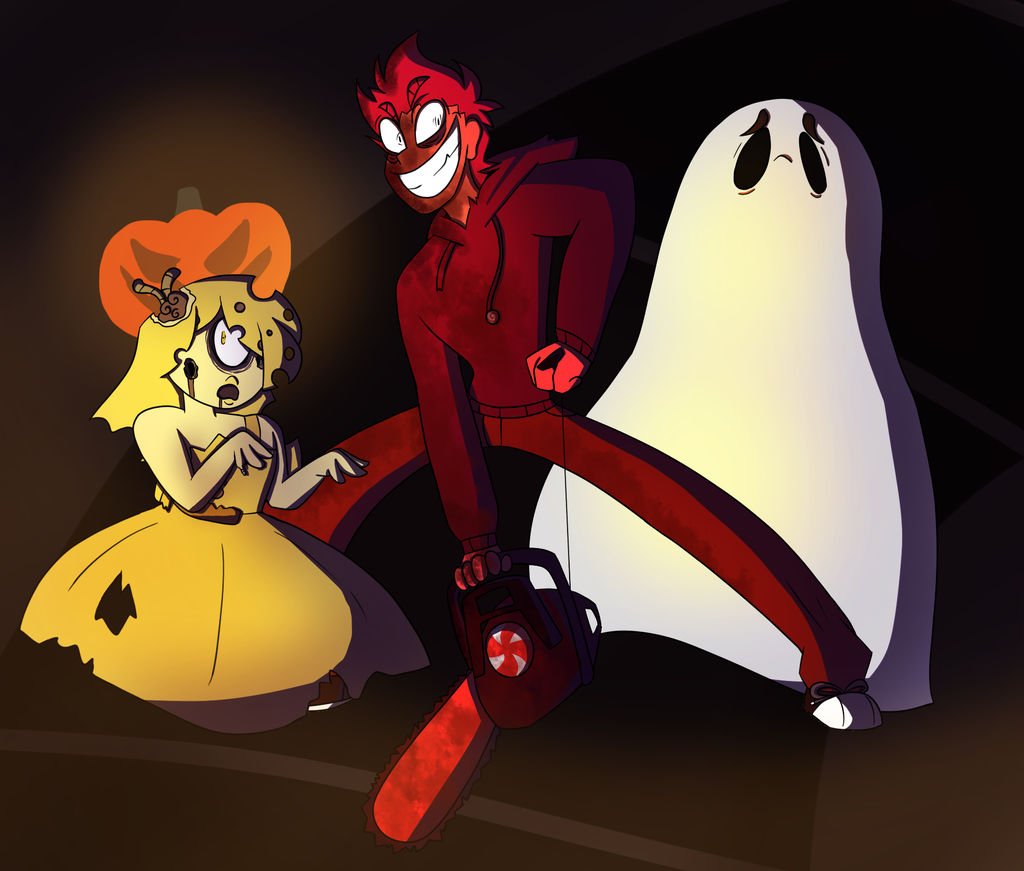 Watch
This side quest entry is for :icon-the-food-court:


----------------------------------------------------

I really like how this turned out! Also was my first time in drawing a chainsaw, looked up a reference and tweaked the design to make it look like something that candy would wield.

Candy is dressed as a serial killer

Swiss is a zombie with holes in her head (ha get it?)

And Jasper is simply a ghost (literally picked up a table cloth and put it over herself)

You really are getting better and better at colouring! Very nice, my dear!

Reply

Reply

Sign me the FUCK up with that Candy boi!! 👌👌👌👌👌👌👌👌👌
Reply

I like the idea that Candy tries to scare everyone every year with morbid costumes and bursting through doors.
normally gives Jasper a heart attack.
Reply

All that Sugar went to Candy's head X3
Now he has to "kill" everyone who ever doubted the sugar
Reply

Swiss and jasper were his first victims and now Candy is gonna fuckin throw down with the rest of the court!
He will make them understand, he will.
Reply

He is the sugary sweet version of Jason Voorhees who has minions X3
I wonder Tiffany Stone is going to be XD
Reply

well tiffany's costume can be sneak peaked here ------->
Halloween Quest
you will be able to see it better soon ; >
Reply

ALMOND IS VERY CONCERNED, STOP IT CANDY YOU ARE SCARING HER
Reply

Reply