hello!
i'm offering commissions to earn a bit money so i can buy art supplies i need for uni > v <
if you have questions, please note (or email) me!

lollypop style: 40 - 45€ (depends on complexity of the characterdesign)
- for additional character: +40€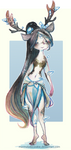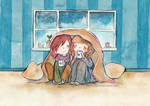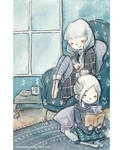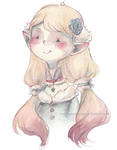 waist-up: 30€
head-shot: 25€
- add simple background: +5 -10€

watercolour pet: 15-25€ depending on complexity (i just need a photograph and i will draw the exact pose)


add-ons

creatures (1 small is free, for each more +4-10€ ; not for sketches)

a new outfit (it's free, but i design whatever i think fits the character; only for girls!)

if you want me to send you the original drawing (for traditional art) you will have to pay the shipping costs. (outside of Germany it's 4€)
___________________________________________________________

interested?
send me a note

(or email me at marmaladecookie@arcor.de , or send me a note at facebook or instagram whatever floats your boat) it should contain...

at least 1 full body reference with good quality (or many that show EVERY detail when put together), the more the better~ (i don't accept gaia-avatar refs!)

what type of commission (chibi/ normal/ sketch/...)

your paypal adress

if you give me a half body ref or details for the outfit are missing, just tell me what to add or i will just use my imagination.

if your character is super detailed i'll have to charge extra

for sketches and easy chibis i only choose easy poses


i start after i received the payment (via paypal, use the "
for goods and services" option
) - when i'm done you receive the full version without watermark - you may use the drawing for anything personal, just say it was drawn by me and link back to my DA/tumblr - also no commercial use!! (except i told you otherwise in person)





i draw: girls, boys in chibi style, fanart/ OC/ a real person, animals, pokemon, ponies, ...


i don't draw: boys in normal style (still gotta practise these!), couples in sketch commissions, ...





~~ on my profile
you can see whether my commissions are open or not ~~