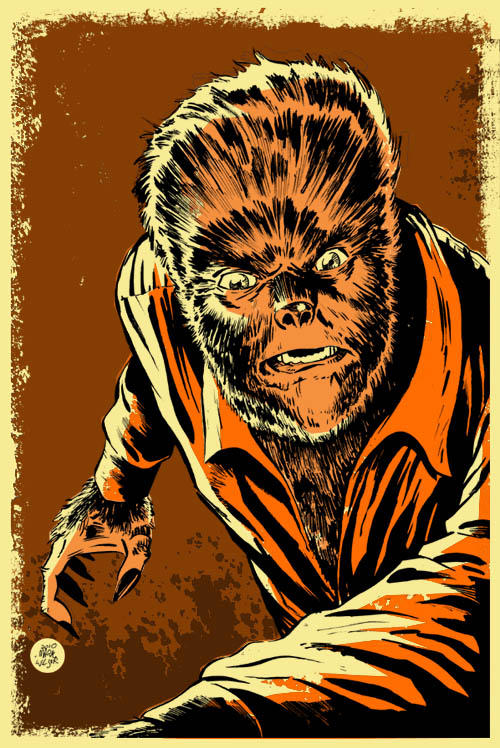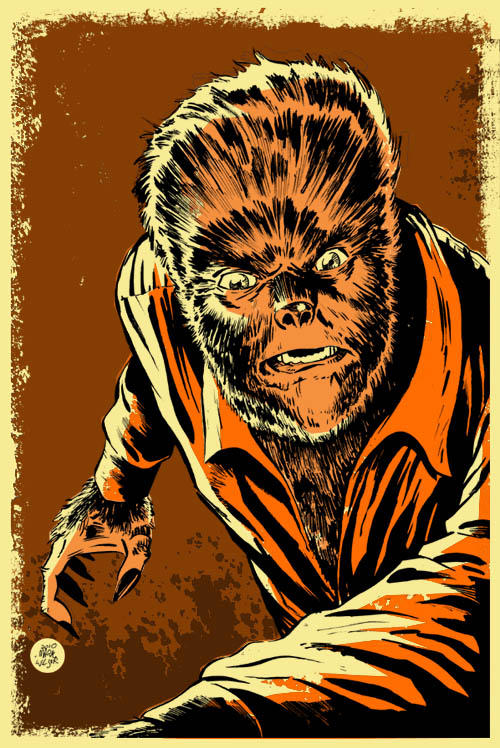 Watch
Getting ready for the Eerie Horror Fest this October. Decided to get a booth, but then realized I didn't have much horror stuff to sell there.
Here's me trying to fix that. I plan on doing 6 Universal Monster designs total. We'll see if I can get them all done in time.
If you're interested in buying this as a print, stop by here:
[link]

Great illo and great job capturing the colors.
Reply

Reply

Very cool. I love the sort of throwback feel I get from this.
Reply

Heh. Thanks! Yeah, people keep telling me my work is "old school"--I'm sure the fact that I try to make all my pieces look 40 years old has something to do with it. I can't seem to make anything look modern and I wouldn't even know where to begin.
Reply

great job man i love it lon cheney style : D
Reply

great job!!! love the colors
Reply

Thanks! I originally had him blue, which looked cool, but figured orange would look better and I'd use blue for Invisible Man (which I never drew).
Reply

Lawrence has got a great Jack Kirby face here. I like.
Reply