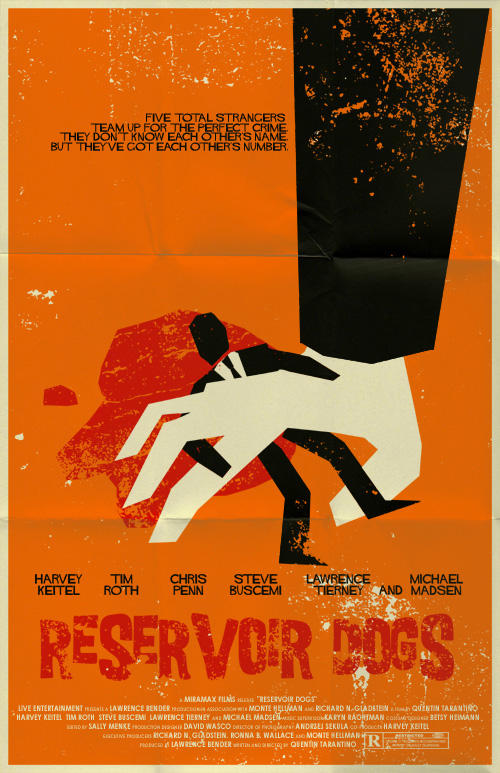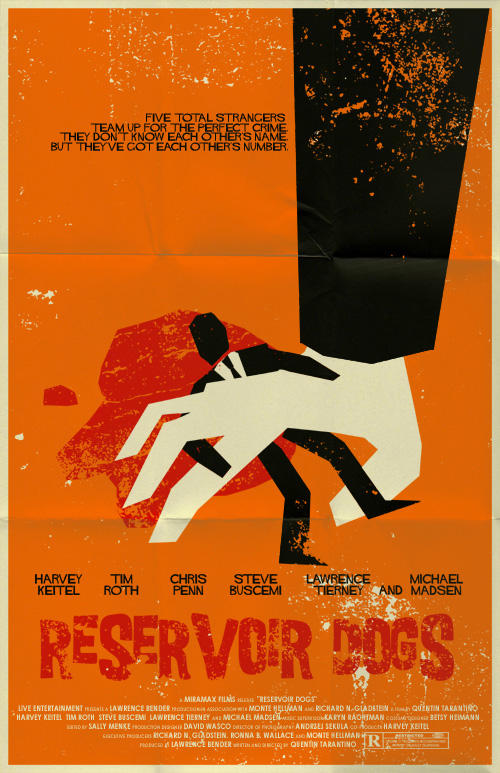 Watch
Tried to get something a bit less literal for Reservoir Dogs. It's basically 2 hours of a man dying while everyone else argues and refuses to get him help so I thought I'd show that with a giant hand keeping him down.
I hope someone likes this!
If you're interested in buying this as a print, please go here:
society6.com/product/reservoir…

He visto la mayoria de tus posters, y me gustan mucho, pero por ahi los veo muy parecidos unos con otros
Saludos

-------------
I've seen most of your posters, and I like a lot but I see there are very similar to each other
Greetings
translated with goolge transalate
Reply

Thank you! Yes, I try to keep them all looking alike, even though sometimes I might want to try some other stuff. Maybe some day. Thanks again! Glad you like them!
Reply

I like this poster, for it reminds me of a Moorish restaurant I once visited, 'The Moorish Lounge'. Almost Spanish, or something. I dunno. Woteva.
Reply

Glad you like it! That restaurant doesn't sound like a place I'd like to eat at if THIS is how they treat their customers. Heh.
Reply

I like this one a lot, especially because it looks like a four-fingered hand, except until you count Mr. Orange as the fifth finger.
Reply

Heh--I think I meant for it to look like the pinky finger was wedged in Mr. Orange's armpit but it doesn't quite come across that way does it? Nertz. I like your explanation better.
Reply
Reply

awesome work once again

Reply

WTF is this? A Reservoir Dogs poster without colored guns?

I like it because it's different.
Reply

Ha! Yeah, I've seen a lot of posters for Reservoir Dogs and you always see the same things: guns pointed at each other, a severed ear or a play on all their colors. That's pretty much it. I wanted to do something totally different from all that. Glad you like it.
Reply

wow, that's pretty cool!

It gets straight to the point! I think the colours work really well here also!
Reply

Thanks so much! I wasn't sure if the orange was too much or not since the movie is basically black and white with some red. Just another element of wanting to be different from all the other RD posters I've seen.
Reply

I think it works well

I think Black And White may have been to plain, Orange seems to add more life to it

Reply