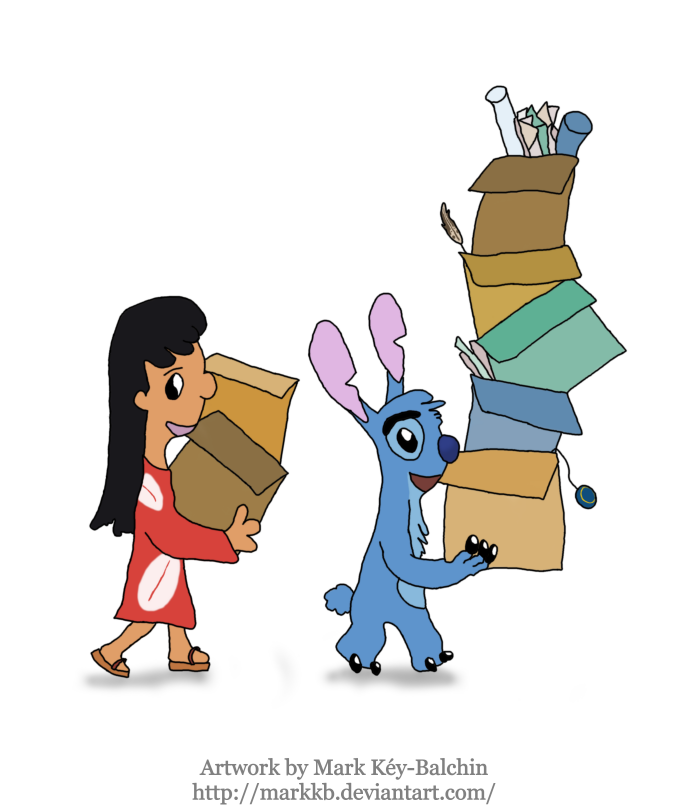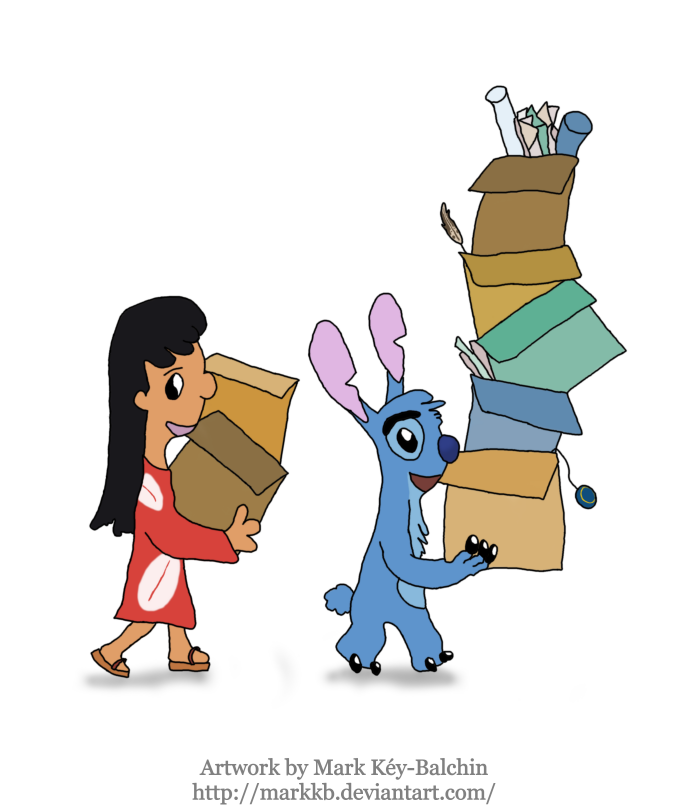 Watch
When I began making plans to relaunch my Lilo & Stitch fansite in late 2009, I knew at some point I'd have to redirect the old site to the new one. So I thought, 'hey, instead of having a bland boring redirect page, why not liven it up a little?' And so I sketched this image.
(Of course, I didn't expect to procastinate
this much
about it, but eh.)
Right now you can see it on the (newly refurbished) teaser page at the new site for
Yet Another Lilo & Stitch Fansite
.
Sketch:
26 February 2010
Digital Artyness:
25 August 2011

I love Lilo and Stitch, so it is so cute to see them rendered like this with moving boxes. I have actually tried stacking these boxes like this before and it actually works. My family has moved many times, and my life is even more transient now. I am really used to the moving lifestyle.
allpointsmoversllc.com/about-u…
Reply