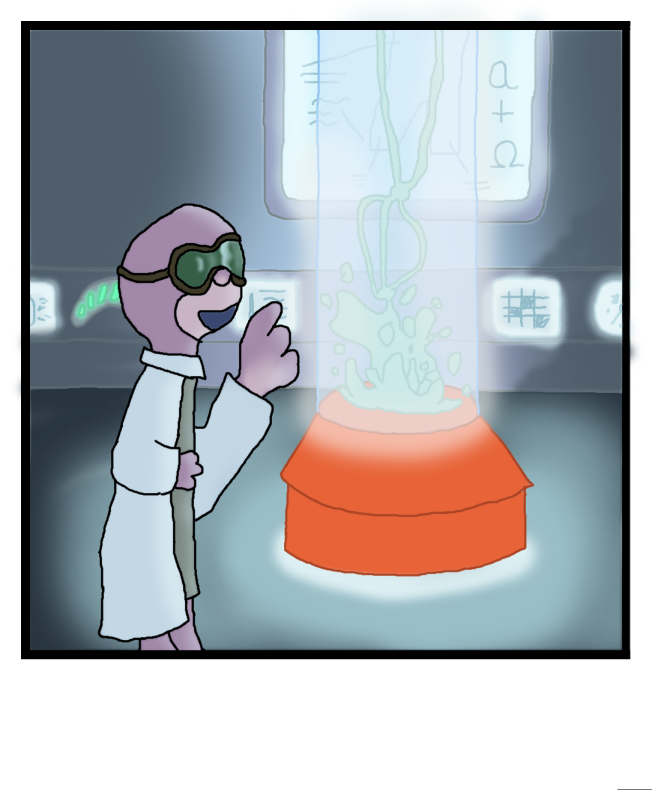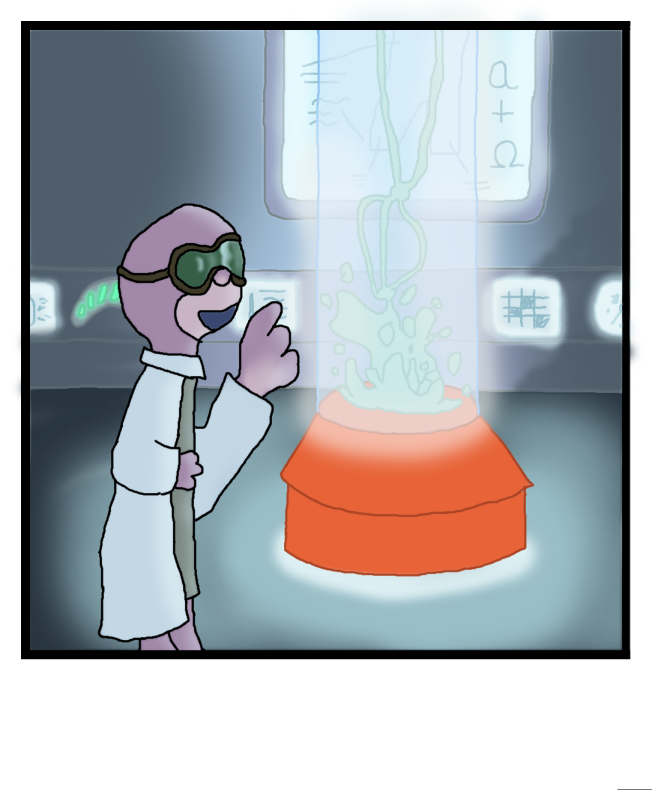 Watch
This is the cover for one of my fanfics,
Alpha and Omega
, and part of a set of covers I sketched for my fanfics. (The two other covers I've drawn so far are for
Starlight
and
A Trip To Japan
.)
This is Jumba in the process of creating
Experiment 419
- specifically, injecting the genetic material needed to create the experiment, before bringing the magnetic stablelizers online.
To be honest, this event never actually happens
in
the fic, but it is very shortly before the first chapter. (The fic itself is about 419, and later,
426
,'s adventures before the events of
Starlight
.) And although it's not depicted in fic, I
am
going to do a comic about 419's creation, so this serves as useful practice with regards to colour, lighting effects, and so on.
I did initially draw this in Paint.NET, but it looked bad - really bad. So I redrew it in Paint Shop Pro, and, well, here's the result - suffice to say I'm rather pleased with it now.
Sketch:
6 November 2009
Original - Line (Paint.NET):
26 December 2009
Original - Paint (Paint.NET):
7 July 2010
Lineart:
20, 25 May 2011
Paint
1-2 July 2011