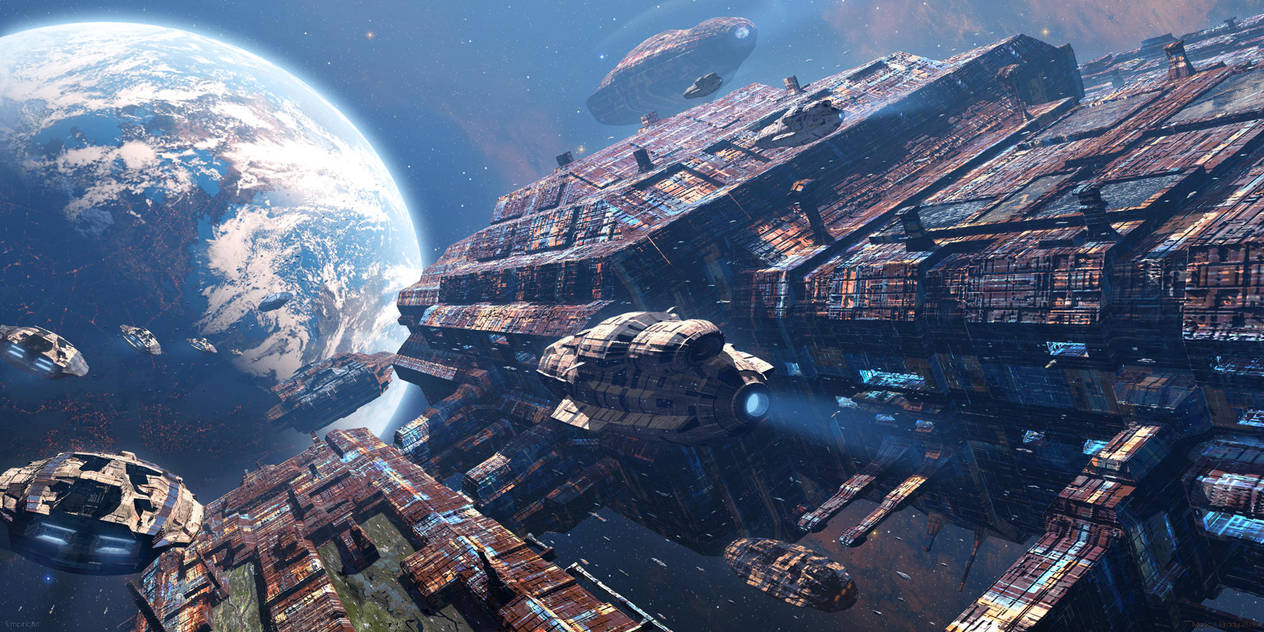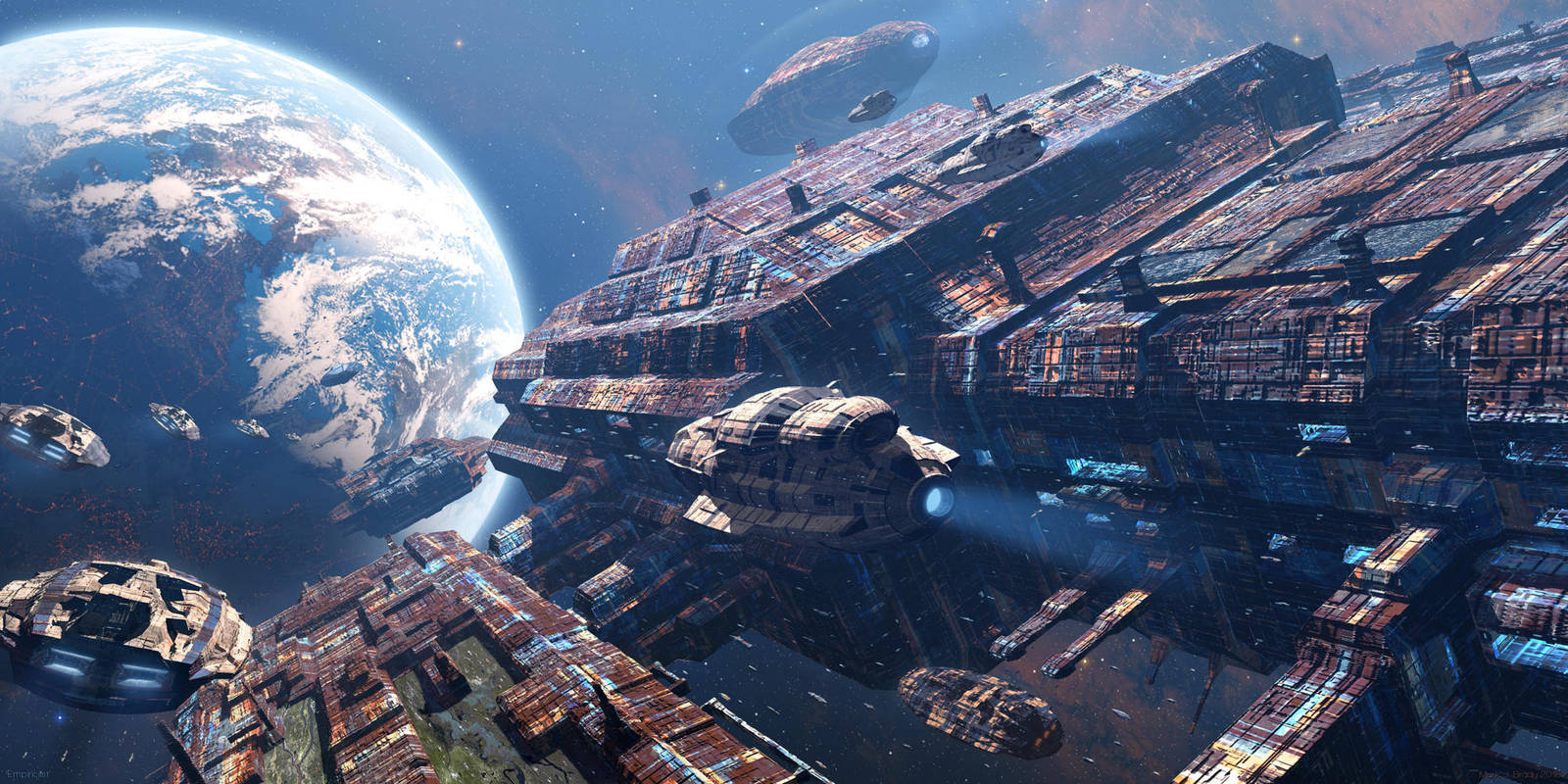 'Empiricist' is based on a scene from SF author Iain M. Banks's 'Culture' novel, 'The Hydrogen Sonata'. This privately commissioned illustration
depicts the 200km long GSV – General System Vehicle – 'Empiricist' and its attendant entourage of ships approaching the planet Zyse to celebrate
the forthcoming 'Subliming' of the indigenous Gzilt race.
I heartily recommend reading this novel, definitely one of IMB's best Culture stories!

For those Culture purists out there, please note that this is my interpretation of the 'Empiricist' – involving some serious artistic license! – and not a
slavish depiction of IMB's description in the novel.

A larger version of this image can be viewed on my site at: mjb-graphics.co.uk/empiricist/ or on ArtStation: www.artstation.com/artwork/Xma…