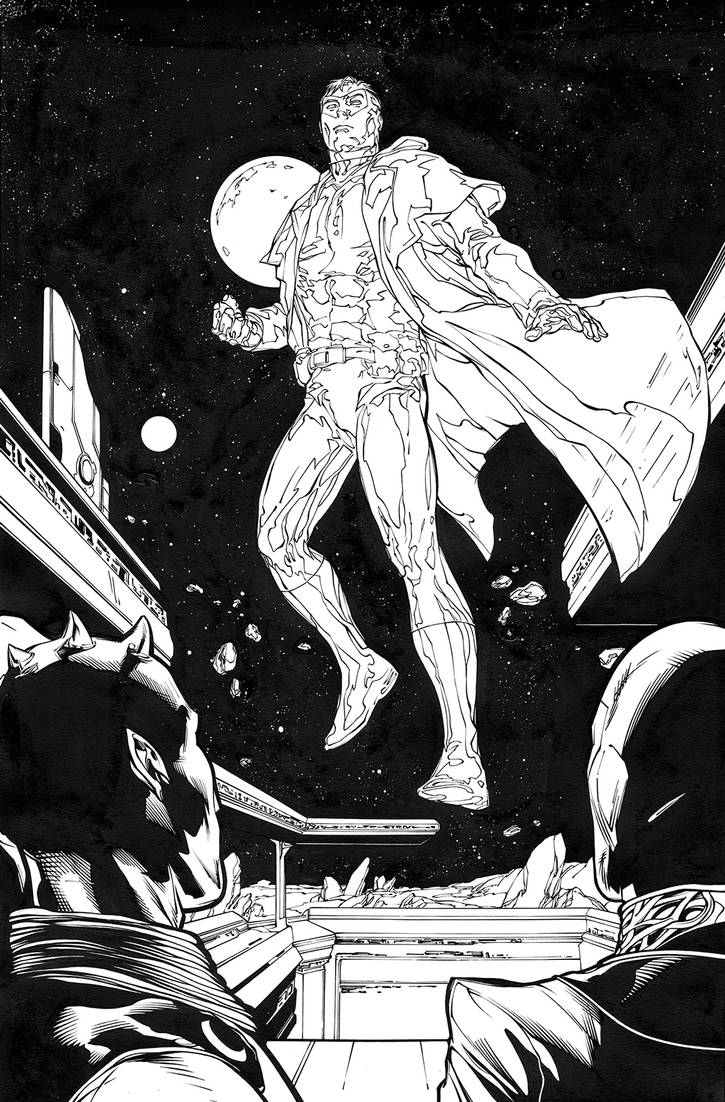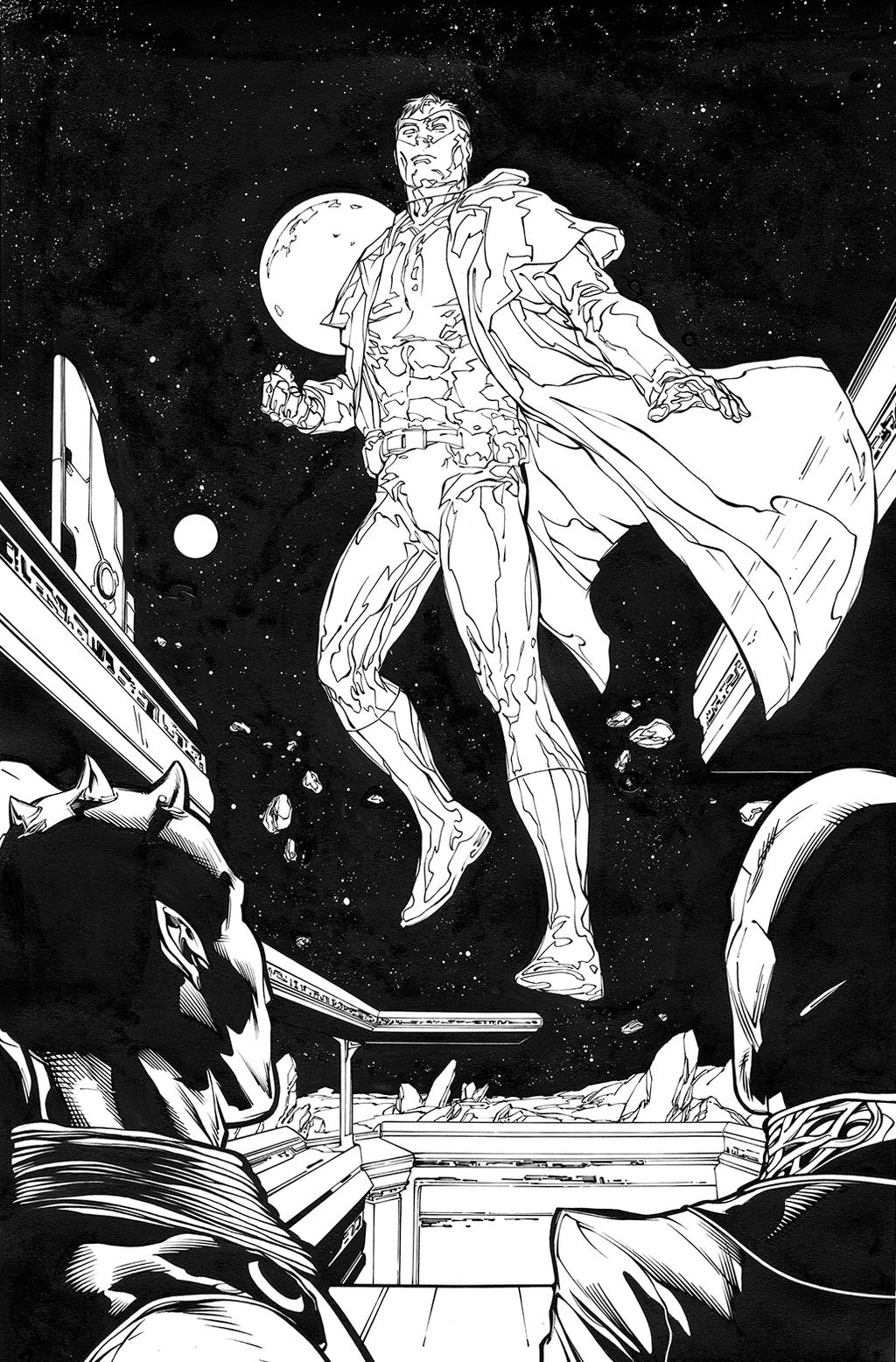 Watch
Pencils: Billy Tan

inks: me

This is Billy's and my last issue, unfortunately! If you're interested in the originals, please contact EssentialSequential.com for any and all of my art! Thanks for your support!

Very precise inks, Mark.

Do you do the stars with white ink and sprayed brush on a black fundament or do you ink around white spots? Both are ok, and one of them is a lot faster, but I am just curious.
Reply

Black background, toothbrush splatter with Pro-White. Then some touching up for specific star fields and the like.
Reply

Was the inkwork done before or after?
Reply

? It was done for the book, not sure what you're asking?
Reply

Reply